With the spring anime 2018 season upon us, many anime fans are struggling to catch up. Don't worry folks, we here at Honey's Anime understand that maybe you're still stuck in the winter 2018 anime list and are trying to find what are the best shows to watch. Today we plan on helping you accomplish that goal by defining several anime you absolutely must check out if you're still looking for some quality winter 2018 anime to binge. Everything from romance to giant mechs, we have you covered folks!
1. Violet Evergarden

Episodes: 13
Aired: Jan, 2018-Apr, 2018
We were truly impressed by Violet Evergarden by studio Kyoto Animation as this was an emotional thrill ride from episode 1 to episode 13. Watching Violet—our main female lead—go from an emotional woman born and raised on the battlefield to someone who was filled with understanding and care was nothing but sheer beauty. It's rare that there is a military focused anime that puts an emphasis on the story after the war has concluded but Violet Evergarden accomplished this and it did a fantastic job. Beautiful animation, a truly gripping narrative and a wonderful slew of characters, these are just some of the things you should expect to find while watching Violet Evergarden.
Animation "Violet Evergarden" 4th PV (Official Trailer)
---
2. Sora yori mo Tooi Basho (A Place Further Than The Universe)

Episodes: 13
Aired: Jan, 2018- Mar, 2018
Have you ever just wanted to abandon your school days—at least for a few months—and go on an adventure but for some reason couldn't find the courage to do so? Don't feel bad readers, we've been like that before ourselves. However, for Shirase, Hinata, Yuzuki and Mari they refuse to let life pass them by without going on an adventure and that is the main theme behind Sora yori mo Tooi Basho. While studio Madhouse is usually known for making action orientated shows, Sora yori mo Tooi Basho focuses on gathering together a group of young girls and showing that sometimes you just need to take a leap of faith to make your dreams come to fruition. With stunning animation and some cute girls that eerily can be relatable to many people in the real world due to their personalities, Sora yori mo Tooi Basho should be a show watched by those who love adventure and wish they could muster the courage needed to just go for it sometimes. Seriously, after watching Sora yori mo Tooi Basho, we want to take a trip ourselves.
A Place Further Than the Universe-OFFICIAL TRAILER | Crunchyroll
---
3. Koi wa Ameagari no You ni (After the Rain)

Episodes: 12
Aired: Jan, 2018- Mar, 2018
There were several great romance anime released in the winter 2018 season but one that really captured and tugged at our hearts continuously was Koi wa Ameagari no You ni from Wit Studios. While we weren't sure about the taboo-like romance between the two main characters—Akira Tachibana and Masami Kondou are 20+ years apart—it didn't take us long to actually forget that was a thing entirely and constantly hope these two hooked up in Koi wa Ameagari no You ni. We loved the strong-willed Akira as she tried to make some moves on Kondou and equally, we loved watching Masami's reactions to a girl he knew was quite young for him. While the anime adaptation for Koi wa Ameagari no You ni is slightly different than the manga version—which ended recently—that doesn't mean the story suffers in the slightest. We definitely recommend for those who want a different romance story to check out Koi wa Ameagari no You ni.
---
4. Darling in the FranXX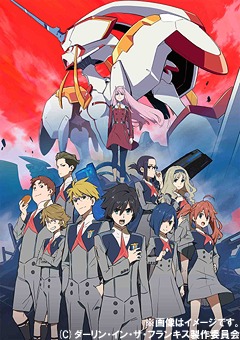 Episodes: 24
Aired: Jan, 2018- Present
We love studio Trigger and we also love studio A1-Pictures—which are now going by the new name of CLOVERWORKS—but seeing them work together on Darling in the FranXX made us love them even more! This mecha/sci-fi/romance anime started in January and is still airing as of now, but it was easily one of the best shows to drop in the winter 2018 season, especially if you love different takes on mecha anime. Aside from the drama between Ichigo—which we don't even want to get into—the characters for Darling in the FranXX, as well as the animation for it have been keeping us entertained every week since its release. Aside from the gorgeous Zero Two—who we actually wrote an article about if you care to read that—there is much to love about this intense post-apocalyptic story known as Darling in the FranXX. Go and catch up on Darling in the FranXX now so you can at least say you didn't miss everything that aired last season.
---
5. Yuru Camp (Laid-Back Camp)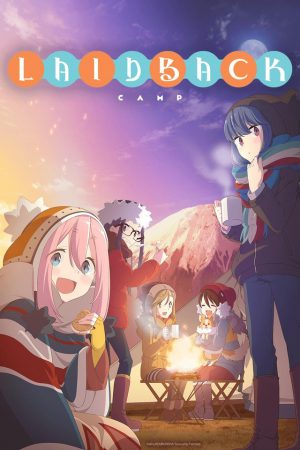 Episodes: 12
Aired: Jan, 2018- Mar, 2018
Finally, let's wrap up this quick anime list with another cute girl orientated show in the form of Yuru Camp. As anime and game addicts here at Honey's Anime, camping isn't for all of us here. Yet, watching Rin and Nadeshiko—alongside their friends—pitching tents in strange locations and just having fun with random events made us feel like camping might not be so bad. Yuru Camp was easily one of the sillier slice of life shows to air last winter, but it was perfect for those who got burned out with action and drama shows, which there was a significant amount of last season. Yuru Camp was one of the lesser talked about anime of winter 2018 and that's a real shame as we loved it here at Honey's Anime HQ. Now go pitch a tent in your backyard—if you have a tent and a backyard that is—and take your laptops outside to binge watch this awesome 12-episode show.
Yuru Camp Trailer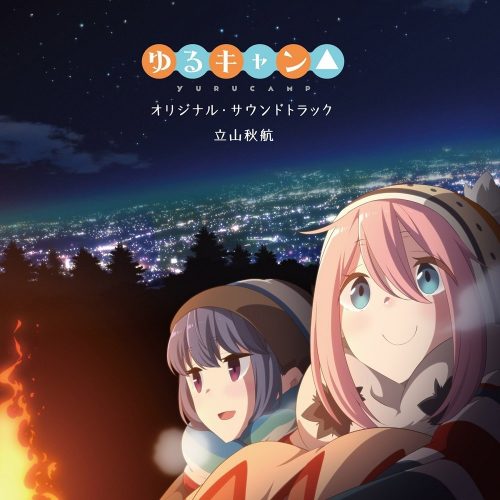 ---
Final Thoughts
If you're like us here at Honey's Anime, you probably wish there was more time in your lives for anime. That's why you can't waste your time watching everything that releases each season and hopefully our list of the Top 5 Anime of Winter 2018 You Don't Want to Miss helps you find the best of the best to binge during your precious free time. What do you think of our list? Let us know in the comments below! Remember to also keep stuck to our hive for more articles like this one curtsey of us here at Honey's Anime!