A personal "Top 5" manga list is something that every writer of Honey's Anime gets to do at some point. But when my turn finally came along, it honestly took me quite some time to decide which titles would go on this list. I've read an obscene amount of manga across different genres and demographics. All of them are great in their own way, so the thought of finding "Top 5" out of all of them is a near impossible task for me.
Should I focus on certain demographics? Certain genres? A certain era? Or maybe some titles that are highly influential to me? Or should I just simply spit out the first titles that come to mind? Unable to settle on which route to take, I finally decided to shoot for them all.
So here are five of my favorite manga across all four demographics. And I also threw in a classic category for good measure.
5. Shounen: Hagane no Renkinjutsushi (Fullmetal Alchemist)

Authors: Arakawa, Hiromu
Genres: Action, Adventure, Fantasy, Shounen
Volumes: 27
Published: May 2005 - December 2011
Fullmetal Alchemist has everything that you could ever wish for from a shounen manga: an interesting story, mind blowing action sequences, exciting adventure, great worldbuilding, lovable characters, and a healthy amount of romance and drama to tie everything together.
It starts in a rather tragic way with both of the Elric brothers nearly losing their lives when they use forbidden alchemy in order to bring back their dead mother. So now they embark on a journey to find a way to get back the parts of themselves that they lost that day. They meet interesting people along the way, and unknowingly become involved in a nation-wide scheme while they're at it.
Fullmetal Alchemist takes its time to build a strong foundation for the story, so it's not only fast-paced action sequences from start to finish. But once everything has settled in and you're familiar with the world and the concept of alchemists, then you'll be in for one of the wildest roller coaster rides ever.
---
4. Shoujo: Orange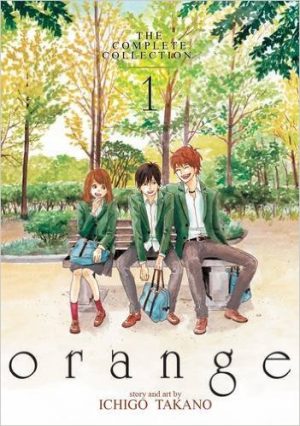 Authors: Takano, Ichigo
Genres: Drama, Romance, Sci-Fi, Shoujo
Volumes: 6
Published: Jan 2016 - Feb 2018
Similar to Fullmetal Alchemist, Orange is also a perfect example of what could be considered one of the best stories of its demographic. It is a story about youth, romance, friendship, regrets, determination, and everything in between. But while most other shoujo manga simply stop there, Orange decides to add a sci-fi element into the mix.
On one bright morning, Naho receives a letter written by herself ten years in the future. It describes everything that will happen, down to minor details such as how she overslept for the first time in a while that day. The letter says that one of their friends won't be there with them in the future, so the future Naho tasks her present self to do her best to prevent that from happening.
Orange is a tale of being courageous and standing up for yourself. And in a way, it is also a story of destiny. Can Naho change the bad thing that will happen because she gained insight into the future? Or will destiny always win no matter what Naho tries to do?
---
3. Josei: My Broken Mariko

Authors: Hirako, Waka
Genres: Drama, Slice of Life, Tragedy, Josei
Volumes: 1
Published: November 2020
Although My Broken Mariko was published just a year ago, it has managed to blow my expectations out of the water and shoot its way up to become one of the best josei manga I've ever read. It is raw, it is honest, and it is extremely good.
The story is about Tomoyo Shiino, who has to find out about the suicide of her best friend Mariko through a small news segment on TV. Amidst the complex pool of emotions in her heart, Shiino decides to take Mariko's ashes and bring her to the one place that they hadn't got the chance to visit.
You can feel the guilt, depression, and frustration oozing from every single line of the artwork. This is certainly not an easy read, but if you've never read a josei manga before and you're eager to experience that slap of reality, then I urge you to read My Broken Mariko.
---
2. Seinen: Pluto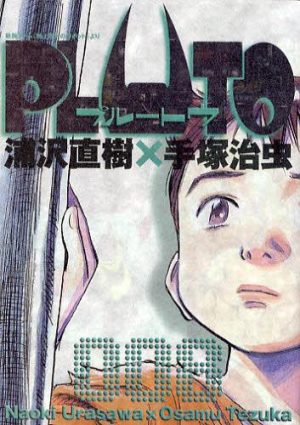 Authors: Urasawa, Naoki (Story & Art); Tezuka, Osamu (Original Concept)
Genres: Action, Mystery, Sci-Fi, Seinen
Volumes: 8
Published: Feb 2009 - Apr 2010
My default genre these days is actually seinen. A good seinen manga is able to deliver an interesting story while presenting a thought-provoking concept. It stimulates your head and excites your heart at the same time. And to me, Pluto is the quintessential seinen manga.
Pluto is the brainchild of the godfather of manga, Osamu Tezuka, and the current maestro of manga, Naoki Urasawa. The former created the concept and the foundation for the story while the latter expanded it even further.
At its core, Pluto was one of the story arcs in Tezuka's Astro Boy, but Urasawa-sensei turned it into a murder mystery with a deep human drama that ties everything together. It also has some awesome action sequences sprinkled throughout the story. Ultimately, Pluto is a story that explores the question of what it means to be a human.
---
1. Classic: Akira

Authors: Otomo, Katsuhiro
Genres: Action, Sci-Fi, Supernatural, Seinen
Volumes: 6
Published: 2000 - 2002
If you think I added the "classic" category just so I could talk about another seinen manga, then you are absolutely correct. But on a more serious note, Akira is arguably one of the most influential manga in history, and its anime ushered in a newly found interest of Japanese animation to the western audience. But if you've only ever known Akira through the movie, then I implore you to pick up the manga.
It has 2000+ pages worth of epic storytelling with stunning artwork that spans across the cyberpunk Neo Tokyo with its fancy flying chariots to the barren wasteland of The Great Tokyo Empire with its spear-wielding scavengers. Trust me, the anime barely scratches the surface of how great Akira truly is.
---
Final Thoughts
I approached this list not only as my own personal top five, but also as a way to recommend manga from certain demographics to people who haven't read them before. I picked the ones from my all time favorites that I believe best represent their demographics. Hopefully any one of them can get you hooked onto their unique brand of storytelling.
So what do you think? Do we have similar taste in manga? Do you perhaps have some recommendations for me based on the titles that you see here? Or maybe you're interested in picking up any of these manga? Share your thoughts in the comment section below.
---