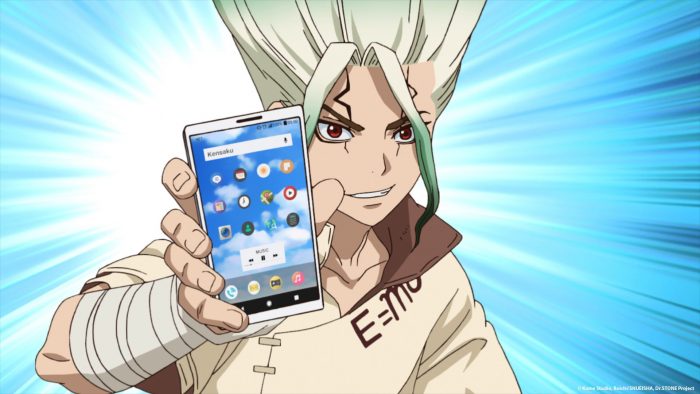 New Season, new anime to look forward to. However, sometimes old really is gold, and thus, some of the most highly-anticipated anime are the sequels, spin-offs, and specials of shows that we've enjoyed previously. And Spring 2023 is no exception. While we're over the moon about the new original series and fresh adaptations dropping this season, we can't help but also get excited about watching some of our past favs grace our screens again, so without much ado, here's our list of Top 5 Returning Anime of Spring 2023!
5. Ousama Ranking: Yuuki no Takarabako (Ranking of Kings: Treasure Chest of Courage)

Bojji's journey to becoming the best King he possibly can be in Ousama Ranking is a heartwarming tale of striving to defy all odds and expectations through the strength of one's will (and one's shadow buddy). While his people may have jeered at "The Useless Prince" who can neither hear nor speak, Bojji is by no means weak (except physically) and after an unlikely friendship blooms between himself and a shadow creature, he steeled himself to overcome his insecurities and his people's ridicule to be the very best (that no one ever was). An odd one for sure, we fell in love with Bojji's determined heart (not to mention adorable design) and after getting fully invested in his journey, we can't wait to see where this Special Episode of Ousama Ranking takes him next!
---
4. Kono Subarashii Sekai ni Bakuen wo! (KonoSuba: An Explosion on This Wonderful World!)

We almost forgot about this one. There are really no words that quite describe KonoSuba, it's a marvel all on its own. When Kazuma Soma meets his end, he's given the opportunity to reincarnate as the saviour of a new world and deliver them from the Demon King. He's allowed one item to help in his epic quests and he chooses the very person who brought him to this point: the goddess Aqua herself.
And so begins the epic journey with a perverted and cowardly reincarnated NEET and an obnoxious, ignorant, yet omnipotent goddess. However, like begets like and this not-so-dynamic duo is soon joined by the uselessly powerful yet grossly incompetent arch-wizard Megumin and a grossly-incompetent masochistic crusader Darkness (real name Lalatina) whose dream is to be ravished, to form quite possibly the most counterproductive guild in isekai fantasy history. You can only begin to imagine how that would turn out. However, you don't have to because the first two seasons on KonoSuba document every excruciatingly hilarious detail of Kazuma Soma and his band of uselessly OP ladies' adventures in their attempts to avoid total starvation. And with how this band of total misfits operates, we can't even begin to imagine the destruction that awaits in this spin-off, especially if it's all about the single-spell casting Megumin!
---
3. Dr. Stone: New World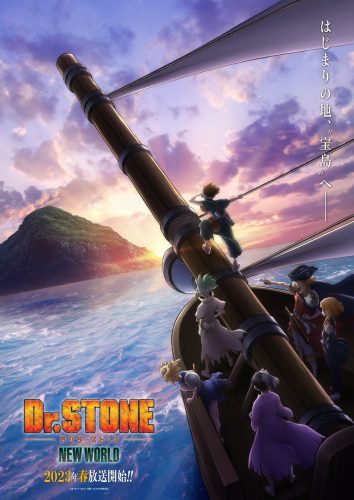 Time to jump back into the prehistoric future! One of the most entertaining anime centred around science, Dr. Stone is back with a new season, New World! Back in 2019, we were immediately transfixed with Senku's scientific odyssey in the whole new post-apocalyptic (is it even though?) world where nature once again reigned supreme. However, science made a fighting come-back with our favourite boy genius and his rag-tag group of fellow survivors and new-age cavemen. And if bringing back the 21st century into the stone age wasn't enough, the stakes were raised in Stone Wars where Senku and the Kingdom of Science came to a head with the Tsukasa Empire.
From the re-invention of soap to the re-discovery of the joys of cellphones, not to mention, a home science version of a military tank, we can never quite predict what'll happen next with Senku and his scientific commune (read: cult), so we can't wait to see what Dr. Stone New World has in store for us next! Will we finally learn what caused the petrification? Will civilisation be restored? We can't wait for answers (and apparently neither can Senku)!
---
2. Mahoutsukai no Home Season 2 (The Ancient Magus' Bride Season 2)

You know when you find that one great show and everything's going well, and you get really invested, and then you're all caught up, and then it gets cancelled. Or worse, goes on an unconfirmed hiatus. There's no greater pain, however, in the anime world it's a sad reality we're all accustomed to, with all the wonderful anime (and not-so-wonderful but somehow still running ones) out there, it's no surprise that some shows fall by the wayside. However, we all hold out hope, and finally, we've got a rare case where holding onto that hope has finally paid off! After six long years, The Ancient Magus' Bride is back with a Season 2!
A fantasy romance with slice-of-life adventure vibes, we fell in love with Elias and Chise's magical world almost immediately. And just as we began to learn more about Chise's mysterious 'sleigh beggy' status and just as she begins to get comfortable with magic as Elias' apprentice, and dare we say, love begins to bloom between the Magus and his Bride, we get nothing. For six years. However, it's finally back! And we can't wait to see what's in store next for all the wonderful fairies at Elias and Chise's quaint cottage in the English countryside.
---
1. Kimetsu no Yaiba: Katanakaji no Sato-hen (Demon Slayer: Kimetsu no Yaiba Swordsmith Village Arc)

In recent times, we've found ourselves getting hyped over the return of Demon Slayer every year. A fantastic adventure from the very first episode, we honestly didn't see how it could get any better after Mugen Train. But this anime is definitely the gift that keeps on giving because the Entertainment District Arc was a solid act that followed. And given Demon Slayer's track record, it's pretty safe to say that the newest arc is also gonna knock it out of the park!
Tanjirou has taken us on quite a ride, from his training montage days to finding his squad of fellow slayers. We've learned more about the 12 Demon Moons, and who was behind the massacre that turned Nezuko into a demon. We've even seen some super epic fights with upper-rank demons and the Hashiras of the Demon Slayer Corps. One would think that there's not much left to be excited about. But one would be mistaken because the lore in this story is just so very epic!
Now that Tanjirou has pretty much totalled his mystic demon-slaying blade, he's facing his most formidable opponent yet: the extremely prickly swordsmith Hotaru Haganezuka who forged the very blade. Not to mention that he's essentially weaponless after making a pretty big splash in the slaying world and forging some intense enmity among the demon ranks. Honestly, we simply can't wait for this one.
---
Final Thoughts
And that's a wrap on our list! So many shows, and so little time, but somehow our watchlist just keeps growing. Before we dive into all the new content coming our way this season, we're going to take our time exploring the additions to previously cherished stories first, and we're sure that all you veterans out there will probably be doing the same. However, if you're one of the few who doesn't know these returning shows, go check out their predecessors to prepare yourself for the upcoming season! It'll definitely be worth your while!
So which returning anime are you most hyped for? Do you have a top pick on this list? Let us know in the comments below!