También puedes leer este artículo en:Español
What You Need to Know:
Some crime manga is just plain scary. Whether it's a psychological thriller or packed full of graphic violence, it has the power to freak you out even though you know it's not real.
With this in mind, Da Vinci News set out to find out which crime manga Japanese readers most wanted to read, even though they knew it would be scary. They surveyed 262 people under the age of 40 across Japan in total, and now the results are here!
So, have you read any of these Japanese fan picks? Or maybe you want to? Read on and find out!
---
Top 5 Terrifying Crime Manga
---
5. Delivery Cinderella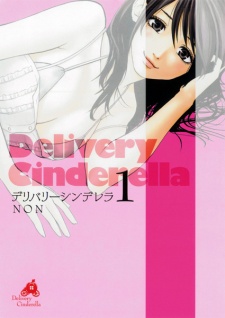 Synopsis
Yamada Masami leads a double life. During the day, she's an ordinary student in Tokyo with glasses and pigtail braids. At night, she dresses herself up and becomes the glamorous call girl Miyabi. She doesn't just do it for the money; she loves the pleasure and happiness she can bring to her customers.
It seems like this double life can't last forever, though. Her chubby friend Aki, who spends her time desperately dieting in order to attract a man, doesn't understand why Masami is so opposed to getting a boyfriend. Her other classmates, the perverted Kaneko and the rich Sasaki Kaori, have opposing views of the acceptability of the pleasure industries. What will happen if the people who know Masami during the day discover the secret existence of the lovely Miyabi?
(Source: MangaHelpers)
4. Uramiya Honpo
Synopsis
The world is filled with cruel scum, ranging from petty thieves to sociopath maniacs. When a vile low-life inflicts pain and suffering on innocent victims, sometimes their anger becomes overwhelming. Whether their damage stems from romance, finance, reputation or even a death, these victims feel trapped in their own skins and lives.
Those victims who can't stand it anymore call for the mysterious woman Houjou Shiori, owner of Uramiya, the "Revenge Shop".
The Uramiya specializes in executing revenge schemes. The vengeance their customers request on their bitterly resented enemies could range from financially destroying them, to smearing their social reputation, to even taking their lives. As long as you pay a fair price, the Uramiya will guarantee you get the revenge you deserve.
(Source: MangaHelpers)
3. Kurosagi
Synopsis
White swindlers (shirosagi) are those that cheat people to take their money, red swindlers (akasagi) are those that swindle the opposite sex, and black swindlers (kurosagi) are those that cheat the white and red swindlers. After his family is swindled by white swindlers, Kurosagi sets out to avenge them by becoming a black swindler.
(Source: ANN)
2. Tobaku Mokushiroku Kaiji (Gambling Apocalypse Kaiji)
Synopsis
Itou Kaiji is a bum who steals car emblems and slashes tires on what seems to be a regular basis. This routine changes one day when he is paid a visit by a man in a trench-coat. Once the two get talking, it seems that the visitor (Calling himself Endou) is a debt collector. The reason for his visit is an unpaid loan which kaiji had previously co-signed for a work-mate (Furuhata Takeshi). The original loan was 30000 yen and once Takeshi had disappeared, the loan then fell on Kaiji.
Kaiji is then told of a way to clear the interest compounded debt (which stood at 3,850,000 yen), which involved getting on a boat with others in his position. Once on the boat the debtors would then have to gamble with loaned money, which would end with a few winning, and others getting into deeper debt and having to work to pay of their debts. After some coercing kaiji accepts a position on the boat, in order to clear himself and make a bit of money as well...
(Source: AniDB)
1. Yamikin Ushijima-kun (Ushijima the Loan Shark)
Synopsis
In recent years, Japan has become the shining light of Asia—with its noteworthy achievements in the fields of Science and Technology, Medicine and the like. But while there are a great number of rich and successful Japanese people, there are even more who are engaged in a furious struggle simply to earn their day-to-day living expenses... all the while battling with dangerous and money-consuming addictions such as gambling and alcoholism.
What will these people do when they require the cash to feed the never-ending desires that are part and parcel of being human? How miserable and dangerous might their lives become if they fall into the fearful traps that are set by black market money-lenders with the sole purpose of ensnaring such weak-willed individuals?
(Source: Easy Going Scans)
Source: Da Vinci News
---
Hmpf, these manga aren't scary at all! Right, Honey-chan?
Some of them actually look pretty creepy... But I still want to read them...?
---
[ad_dfp position="bottom1" unit_pc1="true" unit_pc2="true" unit_sp1="true" class="mt40"]