También puedes leer este artículo en:Español
Let's face it, every season, every anime has some new characters who are absolutely annoying. As the season progresses, these characters either grow on you, they undergo character developments to make them less annoying, or they end up grating on your last nerve. Generally speaking, this list will cover the former and the latter. Characters like Naruto, while annoying, are annoying partly because of their character makeup and do mostly grow out of it as the series goes on. Others who are annoying and stay that way for no reason are the subject of this list.
This updated top 10 list explores characters from more recent anime and highlights the particular grievances many of us at Honey's have with them. Some of these characters are main characters while others are supporting ones. We've chosen characters who have appeared in anime in the last three years, though they may have been in seasons prior as well. The past list aside, take a look at our new top 10 most annoying characters!
10. Fuuka Akitsuki from Fuuka

Episodes: 12
Aired: January 2017 – March 2017
Yuu Haruna moves in with his sisters after his parents go away on business to America. A girl, Fuuka Akitsuki, literally flies into him and his life. Fuuka manages to talk Yuu into joining her band and making music with her. Her dream is to become an idol, but what other things does fate have in store for her?
Honestly, Fuuka isn't so much annoying as much as her character is. She's the offspring of the two main characters from Suzuka, the prequel to Fuuka, and is basically good at whatever it is she does. In fact, she's too good. Fuuka's greatest downfall is how good she is at whatever she does without actually doing much to get that good at it. On top of that, towards the end of the series she starts becoming a bit too snooty and vying for attention. The chemistry between her and Yuu is hardly there, so when they finally get together, it feels forced. They really seem more like friends than lovers as Fuuka just outshines Yuu in nearly every way possible. Fuuka doesn't really seem to grow up a lot throughout this series, but overall, her annoying habits aren't as grating as other characters on this list.
---
9. Ichiya Vandalay Kotobuki from Fairy Tail

Episodes: 175
Aired: October 2009 – March 2013
One of the most famous magic guilds in all of Fiore is Fairy Tail and Lucy Heartfilia is looking to join them. Coming across Natsu during his search for his father Igneel, he and his friend Happy take her to join his guild, the one she's looking for, Fairy Tail. There, she makes new friends, goes on adventures, and tries to make just enough money to make her rent. But, it's not all fun and good times as evil looms and the guild members must band together to fight against it.
While the story is mostly focused on the Fairy Tail guild, Ichiya is a recurring character in the series. Is his character meant to be some form of comic relief? He's the leader of the Trimens, though he's the only one not handsome in the group. He's a self-proclaimed womanizer, though he's creepy not only in looks but with his weird speech and obsession with smells, too. And, on top of all that, he's not even that powerful! In the final series, he literally gets in the way of the Thunder God Tribe and steals Fried's thunder during the Alvarez Empire arc. His one redeeming quality is that he does care and tries to help the Fairy Tail guild members as much as possible, even going as far as sacrificing his beloved flying ship, Christina.
---
8. Chocho Akimichi from Boruto: Naruto Next Generations

Episodes: 100+
Aired: April 2017 – Ongoing
This series is the continuation of the anime Naruto and follows his son, Boruto. Konoha and much of the rest of the shinobi nations have become more modern with the developments of technology such as televisions, telephones, and computers. Boruto's got the large shadow of the seventh hokage, his father, cast over him and will do anything to surpass him. However, this peace isn't going to last for long and Boruto's going to end up in the thick of it.
Chocho, the daughter of Choji and Karui, is one of Naruto's genin classmates and a friend. The young kunoichi has some skills, but her attitude and personality are what puts her on Honey's list of annoying characters. Apart from her occasional words of wisdom and solid friendship with Sarada, Chocho takes a holier than thou attitude at times and isn't nearly as serious as her other genin teammates. When a Nara is more motivated than another character, that says a lot. Sure, she's great for some comic relief and she does grow on people, but is it so necessary for her to be so obsessed with food in a way Choji never was and overly concerned with love? However, she's still a kid and has a lot of potential to grow out of her annoying habits, like she did in her filler arc in episodes 67 to 69.
---
7. Yuuka Sasaki from Circlet Princess

Episodes: 12
Aired: January 2019 – March 2019
Circlet Bout is a budding e-sport that came about from the advances of virtual reality and augmented reality. Yuuka, lost in a new city, ends up with a case of mistaken identity and is thrown into a Circlet Bout battle with one of the top players, Chikage Fujimura. Something unexpected happens in Yuuka's impromptu match that changes her life forever. A couple of years have passed and now Yuuka is looking to join a Circlet Bout club and have a rematch with Chikage.
While the "adorably oblivious" may work for some characters, it doesn't for Yuuka. She's much too forward and thickheaded, making her bouts of idiocy irritating. All she wants to do is get stronger and fight in Circlet Bouts, but she's mostly just relying on her friends to help get her through without seriously thinking about it. She whines and complains a lot, forcing viewers to want her to get serious because her voice isn't as grating as when she's trying to act cute. However, her personality does change as the series goes on, which gives her only the seventh place on the list.
---
6. Nino Arisugawa from Fukumenkei Noise

Episodes: 12
Aired: April 2017 – June 2017
When Nino was young, two important people in her life suddenly left her. The first was Momo, a childhood friend who up and left her without even saying goodbye and then Yuzu, an aspiring songwriter. Six years have gone by and fate has put them all in the same high school. However, things can change in six years and these three are no exception. Will music bring them together and mend their bonds, or is this something not even music can save?
This anime would be ten times better if Nino didn't have so many problems, especially from the beginning. All characters are entitled to their quirks, but Nino's character has so many odd behaviors. It's not a far reach to say that she may have some mental issues since she wears a mask to stop herself from screaming. However, it's her constant interjections of singing "LA LA LA" or "twinkle twinkle" that have most of us at Honey's nursing a headache by the end of an episode. It doesn't seem like Nino has grown up much as she can't even handle an adult conversation without blurting out whatever it is she's thinking right then and there. She's not one of our most annoying characters because she does become more tolerable and endearing as the show goes on.
---
5. Yui from Sword Art Online

Episodes: 25
Aired: July 2012 – December 2012
Sword Art Online (SAO) is a virtual reality game that syncs your mind with your avatar in the game. Kazuto Kirigaya, called "Kirito" in the game, was lucky enough to have become a beta tester for SAO. When the game finally launches, all the players come to realize that they can't log out of the game. The mastermind behind the game has locked them inside of it, telling them to clear all one-hundred levels of the game if they want to be free However, if you die in the game or someone removes the gear used for the game in real life, you'll die for real. Now, Kirito must work with friends and foes to stay alive and beat the game.
Yui is an AI originally seen in the first series of Sword Art Online. Originally a program to support the mental health of players, she regressed into a child-like state during the events of Aincrad. Calling Kirito and Asuna Papa and Mama, she assumes the role of daughter in their virtual family. This sounds more heartfelt than annoying, but Yui's presence and development is fairly grating. A supercomputer that can basically hack anything in the world fawning over daddy and mommy is already strange, but over the course of the series, Yui is transferred to operate and communicate even in the real world. Her shrill voice is the icing on the cake for being just annoying enough for a place on this list.
---
4. Narancia Ghirga from JoJo no Kimyou na Bouken: Ougon no Kaze (Jojo's Bizarre Adventure: Golden Wind)

Episodes: 39+
Aired: October 2018 – Ongoing
The fifth part of the greater Jojo's Bizarre Adventure continuity, Golden Wind, takes place in Italy and features the struggles of various members of the Stand using mafia group Passione. Giorno Giovanna, the son of series villain DIO, has a dream. He joins Passione and together with Bruno's squad strives to rise and overthrow the current boss to restore honor to the mob.
Narancia is another member of Bruno's squad, usually responsible for scouting with his carbon dioxide detecting powers. Unfortunately, Narancia is probably the worst possible person to do a job that requires tact and stealth. He's loud and is extremely slow on the uptake to realize the cause of an effect, if he ever does. While blaring music that annoys fellow squad member Mista, Mista pours a soda on the stereo while Narancia isn't looking to short it out. When it stops working, Narancia's immediate reaction is to shout out that the old man who sold him this defective stereo is going to regret it. Maybe the mafia should bundle the Stand test to join along with an IQ check.
---
3. Aqua from Kono Subarashii Sekai ni Shukufuku wo! (KonoSuba: God's Blessing on This Wonderful World!)

Episodes: 10
Aired: January 2016 – March 2016
When Kazuma dies and gets the chance to be reincarnated in another world, he's given a choice of something to take with him. He chooses the haughty goddess Aqua, who shortly beforehand was making fun of him and the situation surrounding his death. Now together in a world of monsters and magic, the pair must make money, recruit allies, and maybe one day, go defeat the demon king.
Aqua is a literal goddess of the world she becomes a mortal resident of and reminds anyone and everyone constantly of her status as their better. It doesn't help that the systems of the world respect her status and grant her stats that are so powerful she could probably save the world by herself. She's quick to laugh at someone's deficiency, and even faster to cry and scream for attention when something bad happens to her. This huge ego gets her put in her place every once in a while, but the lesson learned never lasts long. She's a perfect goddess, after all.
---
2. Mari Tsutsui from Nijiiro Days (Rainbow Days)

Episodes: 24
Aired: January 2016 – June 2016
Four high school boys in the pursuit of love. Nijiiro Days mainly follows Natsuki Hashiba as his girlfriend breaks up with him on Christmas Eve and he meets Anna Kobayakawa, who he instantly falls for tries to pursue. However, his friends Keiichi Katakura, Tomoya Matsunaga, and Tsuyoshi Naoe are sticking their noses into his business and making it harder for him to get Anna! If Natsuki really does love this girl, can he get past all the shenanigans to end up with her?
Although Mari is a supporting character in Nijiiro Days, she's the biggest reason why it's so hard to sit through the series. First, her attitude is completely heinous. She's rude, distrustful, and extremely manipulative, even towards Anna whom Mari claims she's in love with. All of the harassment and physical abuse she deals out doesn't make her endearing in any way, shape, or form. She really needs to get some mental help so she can return to the nice girl that Anna advocates her to be.
---
1. Minoru Mineta from Boku No Hero Academia (My Hero Academia)

Episodes: 13
Aired: April 2016 – June 2016
In a world where superpowers known as "Quirks" are commonplace, a professional hero is a job sought out by many. Izuku Midoriya, born without a Quirk, is granted one by his idol, All Might. Now attending a school for aspiring heroes, Midoriya and his fellow students are challenged not just in tests, but by villains and their up-and-coming peers as well.
Mineta is the worst. A student in Midoriya's class at U.A. High School, Mineta is every awful pervy trope packed into one small package. He enjoys peeping on girls and derailing conversations to talk about depraved behavior. Mineta is also prone to panicking and crying in stressful situations, and his motivation for wanting to be a hero is essentially to become popular so women will flock to him. In a story with such strong themes of positivity, Mineta's personality stands out even more strongly as an element that doesn't really mesh with the rest of the cast.
---
Final Thoughts
There's a limit to one's patience and these ten characters have made the top of Honey's list of most annoying. That's not to say that other characters on the former list aren't still annoying, but these are the most irritating characters that have rustled our jimmies recently. From possible mental instability to being just too darn good at being good at everything, even the slightest things can make us want to punch something.
Still, just because a character is annoying doesn't mean we don't love them! (Well, there are some that we don't love, but that's another list!) If you think a character on this list isn't actually that annoying or know a more irritating character that we've missed, comment down below and let us know! We'd love to hear any rants about your favorite irksome characters.
---
---
If you're an anime fan/lover like myself, you most definitely have come across some characters in anime that you can't stand.
To be more specific, I'm talking about characters that have made an impact in your life to the point that you just want to (insert explicit description here). Characters that are useless, problematic, stupid and/or irritating are my main focus in this article.
I know there are some people who find other characters to be more annoying or not at all, what I've selected here is just annoying characters I've come across throughout the years. Here are the "Top 10 Annoying Characters in Anime"!
10. Udon from Naruto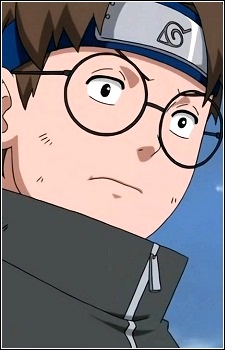 Udon is in Team Ebi with Konohamaru Sarutobi and Moegi.
He's a character that has this look on his face that shows no confidence or strength. Always wanting to back out fight or run away from any kind of confrontation, he does it with style, always having a string of snot hanging from his nose in every scene of naruto. This is the kind of weakness that irritates me in a show full of talented characters.
But as the show continues, there was one instant where he finally showed strength, but lets see if that will last.
---
9. Trebol, of the Don Quixote Pirates in One Piece

I know this character is somewhat newly introduced to the Dressrosa arc but none the less, I was immediately irritated for two reasons, with his lack of intelligence being a part of the two.
First, is his attribute in appearance, if there is anything that annoys me the most about an anime characters stupidity, is the nasal sound that comes with it. Trebol ate the Beta Beta No Mi Devil Fruit, and gives him the ability to transform his body into and produce mucus, which just so happens to be flammable.
The second reason he irritates me is he just doesn't stop saying "NE, NE" before he speaks.And his nasal sound amplifies that beyond belief.
---
8. Tomo Takino from AzuManga Daioh

Tomo is your typical school girl who wants to be the best and the center of attention at most times, the only thing she lacks is respect and intelligance.
She is very hyperactive and capable of making good decisions when she needs to use her brain and yet, she's always making the wrong decisions. My annoyance with her is that the show is a great depiction of Japanese schools and knowing that there could be a person like her out in the world, makes me loose faith in humanity.
She's loud, obnoxious, and conceited.
---
7. Kagura from Fruits Basket

Kagura is the kind of girl who is quiet and and always keeping to herself.
Until she see's Kyo and all of a sudden becomes this stalking, creepy girl that's always in your face like a little fly buzzing around. Also, she has a short fuse, bipolar almost.
There've been many situations when she normally and then goes crazy because of wild assumptions, all of which in conflicted on Kyo. Poor boy.
---
6. Haruhi Suzumiya from the Melancholy of Haruhi Suzumiya

This was a great show, really, the idea behind it was imaginative and one of kind.
And with that being said, she had to be one of the most childish, stubborn, crybabies in a anime that I have ever seen. And I've mentioned Shinji Ikari above, Haruhi is right up there. She's very bossy and has no consideration for those around here.
Because of her attitude, she hardly has any friends, and the friends she has, are forced to what she wants or suffer.
---
5. Mr. Satan (Hercule) from Dragon Ball Z: The Cell Games

This character annoyed me as well, and on a different level.
He is the World Martial Arts Champion who appears in the Cell Games to fight amongst the others. The funny thing is, he doesn't realize they're out of his league in strength and ability. But that doesn't stop him from making a complete ass of himself buy showboating and claiming he's better than everyone else.
His arrogance is what got me the most, and long story short, he got what he deserved. Which was humiliation! Grand.
---
4. Orihime Inoue from Bleach

My problem with her came to a pleasant end when the show was completed.
Inoue, possibly one of the significant characters in the show, mainly because her relationship with Ichigo was one to remember. She had some skills and power but ultimately was there to spectate most of the time. What's weird is, that would normally bother me to a certain extent as I would've seen her as a useless character, and I don't think she was.
What annoyed me was her dialogue, "Kurosaki-kun, Kurosaki-kun, Kurosaki-kun, KUROSAKI-KUN", every episode! (Almost every episode) My eyes would roll back every time I heard her say that phrase. (I'm gonna have nightmares tonight).
---
3. My Melody from Onegai My Melody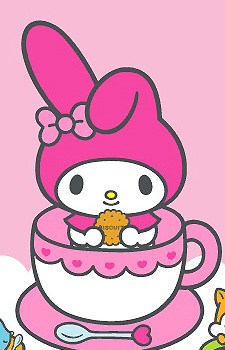 A lot would see her as a very cute, white rabbit with a pink bonnet on her head, and she was.
What annoyed me was her perfection, her voice and demeanor. She reminded me of a traditional grandma-like person who whines and cries about everything. And she's clueless, even though she means well.
The one thing I remember I hated the most was the way she said Uta, another character in the show. I just didn't like it.
---
2. Mihoshi Kuramitsu from Tenchi Universe

This character is one you should not be deceived by, even though she has a cute, sweet look in her eyes and a very soft polite voice, the girl is ultimately a train wreck! In the show, some how, she's a detective in the Galaxy Police Force who is seen pursuing a character known to be the most wanted criminal in the galaxy named, Ryoko.
So far, that's a good start to give a sense of what kind of character you can expect of Mihoshi, WRONG, while in pursuit of Ryoko she is suddenly is viewed as the last person to go after a criminal of such caliber.
And as the series continues, you really see how much of an airhead she really is, with eating and sleeping being a very common thing for her. (Sigh)
---
1. Ikari Shinji from Evangelion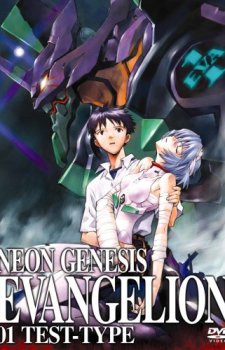 This character pretty much made me wonder why he was the center of attention in the anime, for him not to know his father for most of his life and being raised by a martial arts instructor, you'd think he'd have more confidence and question why his father doesn't show the same emotion as he does.
Instead, we get to see the depressing side of a weak, naive, martyr of a character. I put Shinji under the category of Useless. Oh, and I got to see the most recent movie for Evangelion, and it did bring some closure about Shinji.
Although, the series still left me hanging and wanting more.
---
There you have it, these were some of the most annoying characters I've seen throughout the years, and I'm sure there are more to come!
Do you have a character you're annoyed by and wasn't mentioned above? Let me know in the comments below! I'm curious to know who?
---