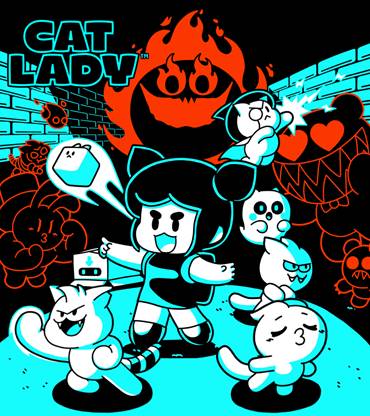 Cat Lady | Steam Early Access Trailer | VIZ

What You Need to Know:
Just in time for Halloween, the delightfully spooky CAT LADY comes to Steam Early Access! VIZ Media's 2nd video game is currently in development by Rose City Games, with an anticipated Spring 2020 launch date. Purr-fect for fans of cats, monsters, amazing artwork, or hard-core roguelike action, the game is now available for $9.99 at https://store.steampowered.com/app/858530/Cat_Lady/!
Steam Early Access players are a key part of the CAT LADY community, offering important insights to help finalize the game! Players can currently access several unique areas of Grandma's mansion with lots of adorable cats and spooky enemies, with plenty of upgrades to mix and match, and players will receive monthly updates and regular patches as the CAT LADY Early Access evolves. In addition, players who purchase CAT LADY while in Early Access will automatically receive access to the final version when it officially releases.
In addition, if you haven't checked out THE WORLD NEXT DOOR yet, this is the perfect time - pick up both games at a bundle discount of $11.68! Check out the full details on the award-winning game that combines visual novel elements with lightning-fast puzzle battles: https://store.steampowered.com/app/755470/The_World_Next_Door/!
Source: Official Press Release
---
I love the art style of this game!
So nice!
---