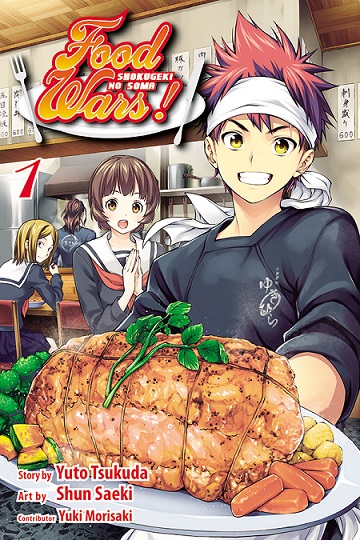 What You Need to Know:
This year has exploded with an array of surprise announcements and now VIZ Media has another one for all of you. The VIZ Media team have now teamed up with Anime Expo 2017 to welcome Yuto Tsukuda as an official Guest of Honor at this year's convention.
Yuto Tsukuda is the co-creator of the bestselling Weekly Shonen Jump manga series Food Wars: Shokugeki no Soma, and we all know how popular that series has become as of late. This is the first time Tsukuda's work has been released entirely in English and VIZ Media will be in charge of publishing it all for you fans!
During Anime Expo, he is scheduled to participate in two panel discussions and two in-person autograph sessions. If you'd like to know more about the expo and VIZ Media, be sure to visit VIZ.com. Be sure to also visit Anime Expo's website too!
Source: Official VIZ Media Press Release
Screenshots

Caption: "C'mon, think! Gotta come up with something... Oh, man..."
---
That's awesome news for Tsukuda since he'll now have more global presence and will profit so much from it.
It's great too since he'll be able to finally communicate with folks at Anime Expo and build his network overseas.
---