También puedes leer este artículo en:Español
Name one food-related anime, quick!
If you've just said Food Wars, then you are not alone. When it comes to anime revolving around everything sweet and savory, few shows are as popular as Food Wars or Shokugeki no Souma. The anime adaptation made its debut in spring 2015 and has since then received a sequel, an OVA and lots and lots of praise. A while ago we have presented a top 6 list of anime similar to Food Wars, but a lot has happened in the meantime. So we thought it was just about time to update our original list and give you six brand new anime recommendations.
To keep things interesting we didn't include any of our original recommendations on this list. We still stand by our choices but are now adding six more shows you might enjoy if you're a fan of Food Wars. Enough talking, let's jump right into our new, updated 6 Anime like Food Wars!
Similar Anime to Shokugeki no Souma / Similar Anime to Food Wars
1. Dagashi Kashi

Episodes: 12
Aired: January 2016 - April 2016
First up on our list is a sweet show that will make you crave Japanese snacks like you never did before. It's time for Dagashi Kashi!
The show with a name that rolls right off your tongue revolves all around a more neglected part of Japanese culture: traditional candy shops. Kokonotsu Shikada's family has run such a shop for many generations and it's his turn to take over the business. The only problem is that the young boy would much rather become a famous manga artist than a candy shop owner. Maybe the eccentric Hotaru Shidare, self-pronounced candy enthusiast, can change his mind to save the family business from going under.
The first similarity to Food Wars is quite an obvious one: a love for food. While in Food Wars we are looking at dishes and whole meals, in Dagashi Kashi you get to experience the love for simple Japanese snacks. Nevertheless, both shows will make you appreciate the nourishment you put into your mouth every day on a whole new level. At the same time, you will also experience hilarious comedy with over-the-top kind of jokes that turn both shows into great anime to watch when you need a quick pick-me-up.
Dagashi Kashi Trailer
---
2. Chuuka Ichiban! (Cooking Master Boy)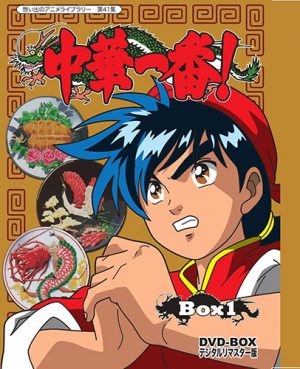 Episodes: 52
Aired: April 1997 - September 1998
From a recent show, we are moving way back in time to the late 90s with an anime that has stood the test of time.
The setting is China during the 19th century. The emperor is weakened and gives rise to a completely new form of power: the power of chef cooks. A fierce competition commences inside the country to find the best chef of all the provinces of China. This is where Mao steps in. After the tragic death of his mother, an excellent chef herself, the young boy sets out to learn more about the different cooking styles of his diverse country. During his journey he only has one goal in mind: to become the best chef out there and honor his mother's name.
What a dramatic setting, isn't it? While the premise of Cooking Master Boy sounds unique, it still holds many elements that you will know from other great shows: comedy, drama, and action among others. Just like Food Wars, it has a strong competitive component as rivals battle each other to find out who's the best chef out there. Having such an action-filled component in the peaceful framework of cooking is not only interesting, but also very entertaining. If you enjoyed Food Wars and have no aversion towards older shows, then we'd highly recommend you to give this little gem a try.
---
3. No Game No Life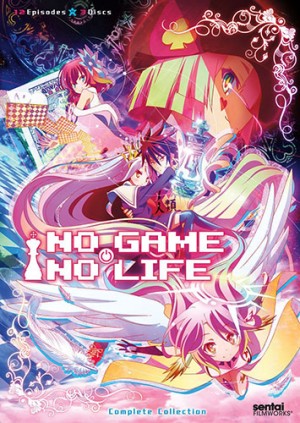 Episodes: 12
Aired: April 2014 - June 2014
Naming different cooking shows on this list would be an obvious idea, but we like to keep things interesting. So allow us to introduce you to No Game No Life as our next recommendation.
Siblings Sora and Shiro are good at games. So good, in fact, that they spend their days as shut-in NEETs, doing nothing other than challenging the best gamers out there in online competitions. One day they meet an opponent who comes dangerously close to their skill level. After a fierce competition and a win for Sora and Shiro, they receive a message asking them if they wish to live in a world of games. They accept, taking the offer as a joke, and are promptly thrown into an alternate world where all conflicts are solved by games, gambles, and bets.
Gaming? Gambling? How does this anime compare to a cooking show? Well, obviously the two shows are in different genres, but they still have many elements in common. Both shows revolve around competition, for example. While Souma tries to become the best chef out there, Sora and Shiro want to become the Gods of Games - both have to compete against different rivals to make it to the top. Similarly, the protagonists in both shows are extremely skilled at what they do and will not give up on their dreams, no matter how tough the challenge. Lastly, the overall creativity and whimsical fun of both shows simply made us smile, so if you haven't checked out No Game No Life yet, you definitely need to change that.
No Game No Life PV
---
Any Anime Like Food Wars / Any Anime Like Shokugeki no Souma ?
4. Moyashimon

Episodes: 11
Aired: October 2007 - December 2007
If you're a fan of more unusual and quirky shows, chances are high you have already heard of Moyashimon. If not, get ready to learn more about the beautiful world of microorganisms.
Tadayasu has a special gift: he is able to see and communicate with all the microorganisms surrounding us in our everyday life. While his talent might alienate him from his peers, it could come in handy as he enters a local Agriculture University. Moyashimon tells the story of Tadayasu and all the bacteria, fungi and viruses he encounters.
Moyashimon definitely is a special show, there's no doubt about that. While it is a comedy show with a school setting, it is also very educational since it is scientifically correct (if we forget about the protagonist being able to see bacteria with his naked eye, of course). What have bacteria to do with cooking? Well, many microorganisms are actually used in food preparation and Moyashimon teaches you all about their importance and working mechanisms. If you are interested in food, but at the same time want to refresh your knowledge of microbiology, then Moyashimon is the show for you.
Moyashimon PV
---
5. Gin no Saji (Silver Spoon)

Episodes: 11
Aired: July 2013 - September 2013
We're staying in the agricultural sector, but moving on to a school of the special kind with Silver Spoon.
Yuugo Hachiken is a good student, but he is sick and tired of the daily routine of his life. In hopes of escaping the pressure set by his parents and school, he decides to enroll in a boarding school in Hokkaido's countryside. But what the studious Hachiken didn't expect is that farm life is actually much more difficult than he had anticipated. As he tries to adapt to his new life, he makes friends, finds new hobbies and discovers sides of himself he had never seen before.
If you're looking for a feel-good show then look no further, because Silver Spoon is exactly what you need. It's a laid back show that will suck you right into the story and just put a smile on your face. Just like in Food Wars, we have a specialized school where our protagonist is just thrown into. Both Hachiken and Souma have to find their way around, challenge themselves and work hard to become better than they've been before. For those of you that are more interested in where your food comes from than how it's prepared, give Silver Spoon a try.
Silver Spoon Trailer
---
6. Muteki Kanban Musume (Ramen Fighter Miki)

Episodes: 12
Aired: July 2006 - September 2006
Our list has already come to an end, but there is one last show we want to give to you on the way out, and that's Muteki Kanban Musume, also known as Ramen Fighter Miki.
Life at a ramen shop could be peaceful and relaxing, but not when Miki Onimaru works there. The upbeat girl helps out at her family's restaurant and causes all kinds of troubles and drama. She's a feisty girl who doesn't mind fighting back if anyone provokes her. Will her attitude stand in the way of doing her job?
Ramen Fighter Miki is a fun show to watch. The producers have not held back when it comes to jokes and funny moments, so you'll definitely get a good laugh out of this anime. Of course, food and food preparation are the main focus once again. Just like in Food Wars, daily work at a restaurant is being portrayed, but at the same time made much more interesting with the help of eccentric characters. If you're a fan of cooking shows in general or are looking for your next comedy show to watch, then we'd recommend you to try out Muteki Kanban Musume.
Muteki Kanban Musume OP
---
Final Thoughts
Are you already salivating?
We definitely are since the shows we have mentioned today go out of their ways to show you the beauty of delicious food. It is fascinating how some of today's choices manage to make something as ordinary as cooking and eating sound so special. We've tried our best to choose a variety of different shows so there should be something for everyone to enjoy. If you'll excuse us now, we think it's time to eat some delicious food, so why don't you start discussing in the comment section for now?
What do you think of our updated list? What is your stand on Shokugeki no Souma? Leave your comments down below!
---
---
Food, Food and more food!! How to describe a anime like Food Wars? Well it's like watching an anime of Gordon Ramsay on crack. Food Wars: Shokugeki no Soma is a new anime with only a few episodes out. But I have never seen anything like it. I was really excited to watch it because yeah, well, I have never seen or heard of an anime where the main plot is about the food business in Japan.
For me, who lives in Tokyo, it is really fun to see it in an anime style. Your mind will wonder a little about what the food business is like and the families who own restaurants. I can promise your mind will totally be blown away, just watch the first episode and you'll see.
Take a look into my list of recommendations for similar anime like Food Wars and you will hopefully get some great tips for great anime.
Similar Anime to Shokugeki no Soma / Similar Anime to Food Wars
1. Ben-To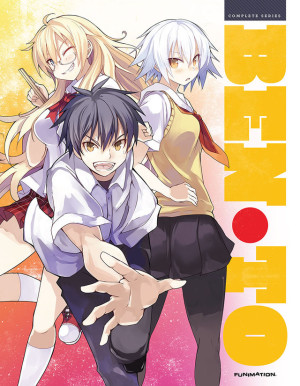 Episodes: 12
Aired: October 9, 2011 – December 25, 2011
Sato Yo is a high school student who loves SEGA games. One day he goes to a grocery store to buy some food and when he tries to take a bento box, he loses conciousness. He wakes up and realize all the bento have been sold out. He quickly notices that a war game is going on at the grocery stores. Players called Wolves compete for half-priced bento. The leader, Yarizui Sen forces Yo to join her club, Half-Pricer Club, and enters the bento war.
Similarities between both anime are the genre and the story, which revolves around food. Ben-To focuses more on the comedy and it sure is a funny anime. It doesn't have a lot of focus on storytelling or seriousness, but that doesn't make it less enjoyable. A great and fun anime about food.
Ben-To Trailer
---
2. Gourmeet Girl Graffiti (Koufuku Graffiti)

Episodes: 12
Aired: January 9, 2015 – March 27, 2015
Koufuku Graffiti is about Ryou, a middle school girl who lives on her own. Her skill is being very good at cooking and makes friends through her tasty meals. The anime revolves around food and how tasty Ryou's meals are.
It's similar to Food Wars because of the story about food and the main protagonist who learns how to cook delicious meals. But it's also similar because of the so called food porn that happens in the anime because of the ecchi theme that is expressed in the anime, showing how they eat these delicious foods.
Koufuku Graffiti Trailer
---
3. Toriko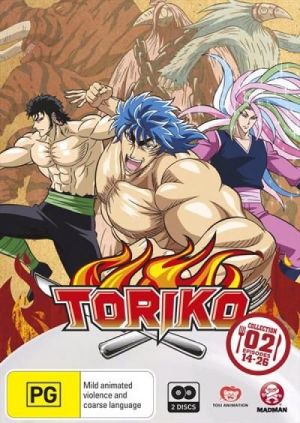 Episodes: 147
Aired: April 3, 2011 – March 30, 2014
Toriko is a hunter of very important and precious food. He is often hired by restaurants and the rich. A man with skills far greater than any regular man, he captures evasive and rare animals to complete his ultimate dinner course. The anime is set in a world where the taste and texture of meals are very important.
Both anime are similar in cooking and how the story revolves around food. In Food Wars they have fights by cooking their food. In Toriko, it's martial arts fighting. But even so, they are two very similar anime that I recommend.
Toriko Trailer
---
Any Animes Like Food Wars / Any Animes Like Shokugeki no Soma ?
4.Freshly Baked!! Ja-pan (Yakitate!! Japan)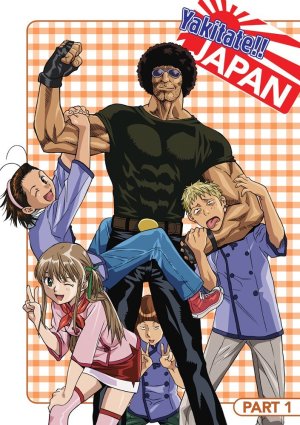 Episodes: 69
Aired: October 12, 2004 – March 14, 2006
The story is about Azuma Kazuma who became obsessed with bread when he was 6 years old. His sister wanted the family to have bread for breakfast, but their grandfather refused and only wanted his natto, miso soup and rice. Kazuma agrees with his grandfather and there wasn't anything more to it. Later his sister kidnaps him and shows him a bread store where it turns out that Kazuma has the magical Hands of the Sun. This means he is suited to make bread and goes into the bread making business.
Both anime focus on food. The only difference is that Food Wars focuses on whole meals while Freshly Baked!! focuses on bread. They both have detailed explanations on how the food is made and also have food battles.
Yakitate!! Japan Trailer
---
5. Cooking Master Boy (Chuuka Ichiban!)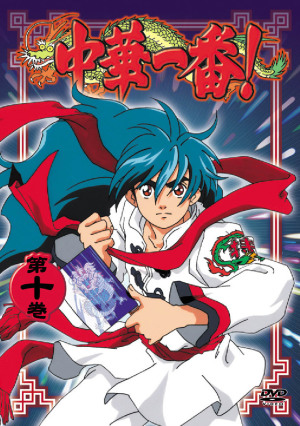 Episodes: 52
Aired: April 27, 1997 – September 13, 1998
The anime takes place in 19th century China. It's an era where the country was close to chaos. Also in an era called The Era of Cooking Wars. This era was about competing to become the best chef in China. The chefs compete against each other in order to gain respect and power.
The similarities with both anime are about food and chefs. Also, the way the characters in the shows react to the food are exaggerated. But as in Food Wars, these over the top scenes are very fun to watch. What also makes them similar are the young boys who are very good at cooking and strive to be the best.
Cooking Master Boy OP
---
6. Dream-colored Pastry Chef (Yumeiro Patissiere)

Episodes: 50
Aired: October 4, 2009 – September 26, 2010
Ichigo Amano is 14 years old and a incredibly clumsy girl. It seems like she can't do anything right, except eating cakes. At a Sweets Festival, she meets Henri Sensei who learns about her ability of taste and invites her to transfer to St. Marie Academy to become a respected patisserie.
Both anime are about school life, cooking and baking food. They're similar because of the training both protagonists go through to become better at what they do. Both anime also have explanations for how the food is made, and they also share the same genre of comedy.
Dream-colored Pastry Chef Trailer
---
Now, anime like Food Wars: Shokugeki no Soma is something that really is completely new for me. Even though it has been something very different from what I am used too, it has been a really fun and interesting experience. I really love these kind of anime because you get to see a little more than just the your regular noodles and rice that they usually show all the time in anime like Naruto. It was a really fun experience because of the crazy way the food was enjoyed in the anime. Also because of the regular over the top comedy you have in anime. It is fun to watch something that revolves around everyday life instead of humans, monsters, etc., with over the top superpowers.
I hope you guys got inspired to check out some of the recommendations and be sure to check out Food Wars. Because all the anime I have mention, I can definitely say that Food Wars is my absolute favorite cooking anime. I promise it will really surprise you.
---