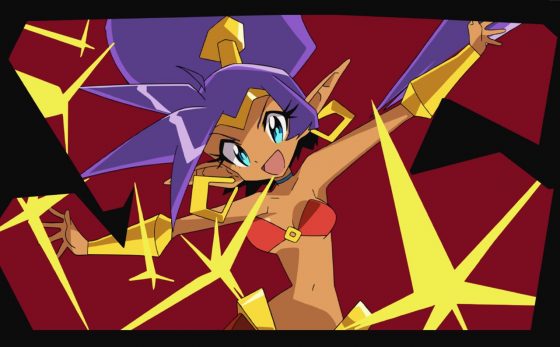 Shantae 5 - Studio TRIGGER Opening Animation

What You Need to Know:
WayForward is thrilled to reveal that the highly anticipated next entry in the Shantae game series will include an animated opening created by the widely revered Studio TRIGGER (KILL la KILL, Little Witch Academia). TRIGGER producer Naoko Tsutsumi (Little Witch Academia) collaborated with Shantae creator Erin Bozon (Futurama) and Matt Bozon (series director) to bring the Shantae characters to life, this time through the lens of the legendary anime studio.
Vocals for the opening were performed by Cristina Vee (Miraculous Ladybug), featuring an original composition by Mark Sparling and musical arrangement by Maddie Lim.
Scheduled for launch on Apple Arcade, Nintendo Switch, PlayStation 4, Xbox One, and PC, Shantae 5 (working title) is the latest entry in the Shantae series, which originally debuted on Game Boy Color in 2002. Additional information about the gameplay, features, distribution, and pricing will be revealed at a later date.
Source: Official Press Release
---
SHANTAE IS BACK!!!!
OMG I CAN'T WAIT!!!
---