También puedes leer este artículo en:Español
What You Need to Know:
Get over your Monday no matter how it was with some brand new tunes from the Anime Music Chart from Honey's Anime!
Last week, the Pop Team Epic OST took the top spot while the Karakai Jouzu no Takagi-san Cover Song Album was right behind it. We also saw the Fate/Grand Order OST II debut along with the ED themes for Darling in the FranXX.
This week proved to be an IDOLM@STER takeover! See what's going on below!
---
IDOLM@STER CINDERELLA GIRLS STARLIGHT MASTER 16 ∀NSWER by V.A.
Karakai Jouzu no Takagi-san (Anime) Cover Song Collection by Takagi-san (Rie Takahashi)
THE IDOLM@STER CINDERELLA GIRLS MASTER SEASONS SPRING! by Cinderella Girls
THE IDOLM@STER CINDERELLA MASTER 049-051 by V.A.
Pop Team Epic All Time Best by V.A.
Osu! Bancho - Misao BEST COLLECTION -
THE IDOLM@STER MILLION LIVE! M@STER SPARKLE 08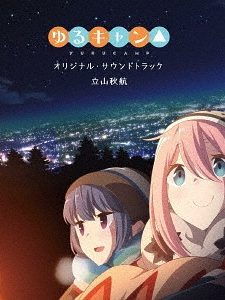 Source: Amazon
Huh... what a weird chart this week. At least we have images!
I thought Pop Team Epic would hang on longer, but then again, IDOLM@STER must release multiple albums weekly.
[ad_dfp position="bottom1" unit_pc1="true" unit_pc2="true" unit_sp1="true" class="mt40"]