What You Need to Know:
It's Monday. Mondays suck. Time for some new music, so welcome back to the weekly anime music charts from Japan!
Last week the OP for Cinderella Girls Gekijou ranked in at #1 while the OST for Iron Blooded Orphans ranked in at #2. Haikyuu then rounded out the bottom of the chart.
This week, the Conan Movie songs album is back! Some gothic lolitas rise to shine towards the top of the chart, but they have to contend with the idolm@ster girls before they can claim the top! Who will win and be #1 this week? Let's see below!
---
THE IDOLM@STER CINDERELLA GIRLS STARLIGHT MASTER 10 Jet to the Future by V.A.
THE IDOLM@STER CINDERELLA GIRLS LITTLE STARS! Kira! Mankai Smile by V.A.
Kaidoku Funou by After the Rain
Youkoso Japari Park e by V.A.
Gekijouban Meitantei Conan Shudaikashuu ~"20" All Songs~ by V.A.
Mobile Suit Gundam: Iron-Blooded Orpahns Complete Best OST by V.A.
NieR: Automata OST by V.A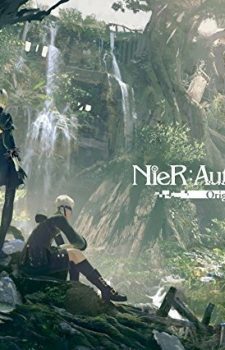 Sing Original Soundtrack by V.A.
Haikyuu!! Complete BEST by V.A.
Source: Amazon
Yesssssssss. Roselia, the band, not the pokemon, has claimed #1! Their image is adorable!
Iron Blooded Orphans fell fast. Dang.
[ad_dfp position="bottom1" unit_pc1="true" unit_pc2="true" unit_sp1="true" class="mt40"]