What You Need to Know:
Happy Fourth of July to those celebrating this Wednesday and welcome to the weekly anime chart!
This week is yet another monopoly by the top ranking titles as the bottom six try to break their way into the top five spots.
Now that Granblue Fantasy and the next Darling in the FRANXX are here though, will anything change? Find out below!
---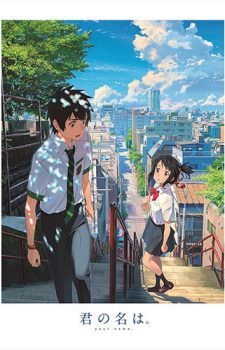 Fate/Stay Night: Heaven's Feel 1.Pressage Flower
Love Live! Sunshine!! 2nd Season 7
GRANBLUE FANTASY The Animation 7
Macross Delta Movie: Gekijou no Walkure
Love, Chunibyo & Other Delusions the Movie: Take on Me
Cardcaptor Sakura Clear Card Chapter Vol.3
Emiya-san Chi no Kyo no Gohan 1
"SERVAMP Movie" Alice in the Garden
Source: CD Japan
Can't say I am too happy to see Granblue Fantasy here again.
Yeah, but Chuunibyou, Card Captor Sakura CCH, and Emiya-san Chi no Kyou no Gohan are all here!
[ad_dfp position="bottom1" unit_pc1="true" unit_pc2="true" unit_sp1="true" class="mt40"]