What You Need to Know:
It's time to kick off this Wednesday with our weekly anime chart! Buckle down and get ready!
Macross Delta the Movie, Darling in the FRANxx, and Fate/Stay Night: Heaven's Feel all hold onto their same spots this week. We also see Kimi no Na wa, Granblue Fantasy, and Bungou Stray Dogs the movie all rise up.
As for newcomers, Uma Musume and Shigatsu wa Kimi no Uso battle it out to rank high, but can they? Find out below!
---
Macross Delta Movie: Gekijou no Walkure
GRANBLUE FANTASY The Animation 7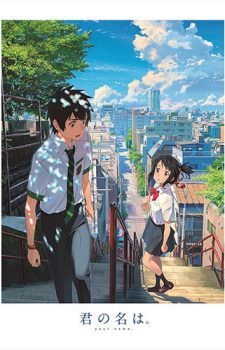 Bungo Stray Dogs DEAD APPLE
"Uma Bako" ("Uma Musume Pretty Derby" Trainer's Box) Dai 2 Corner
Your Lie In April (Shigatsu wa Kimi no Uso) 1
Fate/Stay Night: Heaven's Feel 1.Pressage Flower
Mobile Suit Gundam: The Origin 6 Rise of the Red Comet
Yu Yu Hakusho 25th Anniversary Blu-ray BOX Makai Hen
Source: CD Japan
Nyahaha! Of course my singing space waifus are on top!
Come on Bungou Stray Dogs! Just a few more spots!!
[ad_dfp position="bottom1" unit_pc1="true" unit_pc2="true" unit_sp1="true" class="mt40"]