It's that time of the week again - time for our manga chart based on the sales of yaoi and shounen-ai manga in Japan!
Last week Super Lovers kept its spot at number one, with Watanabe Yuu (23) Danyuu Hajimemashita and the new Bi no Kyojin : X Side' rising up in the ranks.
So, has anything changed over the last week? Let's get to the chart and find out!
---
Are ga Shitai, Kore ga Hoshii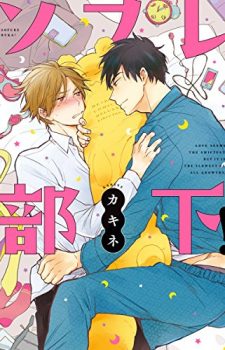 Watanabe Yuu (23) Danyuu Hajimemashita 3
Yanchaka! Yankee, Wana ni Hamaru
Totsuzen, Doukyonin ni Marking Saremashita
Bokura wa Minna Uso Bakari
Source: Amazon
Wow, this week is flooded with oneshots! Ahh they all look amazing!
I'm going to read the one about the fudanshi first!! Then Sofure Buka!, it's got to be good if it's number two!
[ad_dfp position="bottom1" unit_pc1="true" unit_pc2="true" unit_sp1="true" class="mt40"]