What You Need to Know:
Hope everyone is having a great Thursday! Let's talk about the top ten games for this week.
Almost every game from last week that's on this week's chart is either holding their position, like Monster Hunter World in the number 1 spot, or has gone down a couple spots. All of them except Azur Lane Crosswave which rose to spot number 3!
Of the newcomers, ASTRAL CHAIN hit the number 2 spot and Mega Man Zero/ZX Legacy Collection came in at number 9. After a week hiatus, Tsuri Spirits is back again and in the number 4 spot! Check out the rest below!
---
Monster Hunter World: Iceborne Master Edition (PS4)
Azur Lane Crosswave (PS4)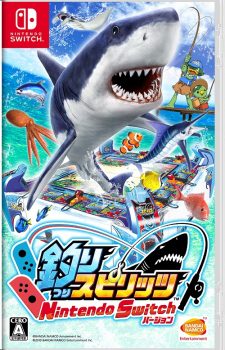 Fire Emblem: Three Houses (Fuuka Setsugetsu) (Switch)
Super Smash Bros. Ultimate (Switch)
Super Mario Maker 2 (Switch)
Dragon Quest 11 Sugisarishi Toki wo Motomete S (Switch)
Mega Man Zero/ZX Legacy Collection (PS4)
Mario Kart 8 Deluxe (Switch)
Source: Amazon JP
Why are all my Mario games falling on the chart!?
Hoho! Azur Lane Crosswave is kickin' it up! Must be because of all the gaming I did on it this past week.
[ad_dfp position="bottom1" unit_pc1="true" unit_pc2="true" unit_sp1="true" class="mt40"]