What You Need to Know:
Welcome to Thursday's gaming chart for the week, everyone! A lot of changes have happened.
While the Switch still holds the most titles (7!), Nintendo DS grabbed the number 4 spot with Dragon Quest V!
In a turn of events, Fire Emblem: Three Houses has been dethroned from the number 1 spot by Super Mario Maker 2! Lots of downward movement from the previous chart and the only other title to move up is none other than Minecraft.
Be sure to check out the new hot titles for this week as well. Dragon Quest 11 edges in at number 10 and Monster Hunter World: Iceborne takes the number 5 spot.
---
Super Mario Maker 2 (Switch)
Fire Emblem: Three Houses (Fuuka Setsugetsu) (Switch)
Super Smash Bros. Ultimate (Switch)
Dragon Quest V: Tenkuu no Hanayome Ultimate Hits (Nintendo DS)
Monster Hunter World: Iceborne Master Edition (PS4)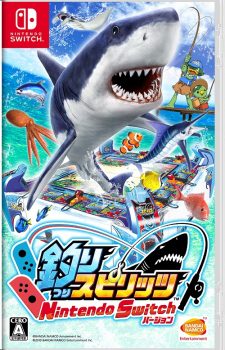 Mario Kart 8 Deluxe (Switch)
Pro Yakyu Spirits 2019 (PS4)
Dragon Quest 11 Sugisarishi Toki wo Motomete S (Switch)
Source: Amazon Japan
2 Dragon Quest games AND Monster Hunter World!? Man, this weekend is gonna be eeeeepic!
There are so many intense games! I think I'll stick to world building in Minecraft or racing in Mario Kart. Hehe!
[ad_dfp position="bottom1" unit_pc1="true" unit_pc2="true" unit_sp1="true" class="mt40"]