También puedes leer este artículo en:Español
What You Need to Know:
Get ready for new works with a brand new light novel chart this week!
Last week, Boku no Hero Academia Yuuei Hakusho stayed on top shocking most everyone around! For new debuts, we saw Sword Art Online Progressive, Heavy Object, and Kyoukai Senji no Horizon!
What about this week? Check out the heavy hitters below!
---
Bungou Stray Dogs DEAD APPLE
Re:Zero Kara Hajimeru Isekai Seikatsu 1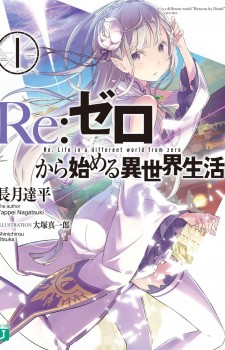 Jinrui wa Suitaishimashita 1
Dungeon ni Deai wo Motomeru no wa Machigatteiru Daro ka 1
BLAZBLUE 3 CONTINUUM SHIFT
KonoSuba: God's Blessing on this Wonderful World! Aa, Damegami-sama
Source: CD Japan
NO. GAME. NO. LIFE. I NEEEEEEEEEEED
Yes! Bungou Stray Dogs is killing it! I can't wait for the movie!
[ad_dfp position="bottom1" unit_pc1="true" unit_pc2="true" unit_sp1="true" class="mt40"]