What You Need to Know:
Hello everyone once again to our ever popular Light Novel chart this Tuesday morning!
Last week was a total invasion of Baka to Test to Shoukanjuu as it dominated the bottom half of the chart while Biblia Koshodou no Jiken Techou debuted at number one. It is most likely because it was tapped for an anime movie and live action at the same time, but hey, who truly knows!
This week though is a doozy as almost all entries are new. Re:Zero, Konosuba, and Saekano have all returned, but only one can claim the top! Let's get right into it all.
---
Biblia Koshodou no Jiken Techou
Kono Subarashii Sekai ni Shukufuku wo! 12
Sword Art Online Moon Cradle
Hai to Gensou no Grimgar Level 10 Love Song wa Todokanai
New Spice and Wolf: Wolf on the Parchment
Sword Art Online Alternative Gun Gale Online VI One Summer Day
Re: Zero Kara Hajimeru Isekai Seikatsu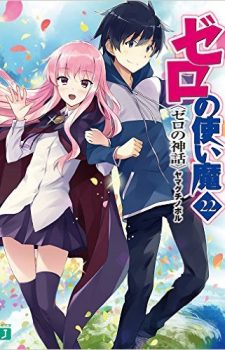 The King of Darkness Another World Story
Saenai Kanojo no Sodatekata
Source: Amazon
Konosuba was so close!!!! But I did beat ou Sword Art Online, so I am happy.
eeee! The new Spice and Wolf is out! I need this NOW!
[ad_dfp position="bottom1" unit_pc1="true" unit_pc2="true" unit_sp1="true" class="mt40"]