También puedes leer este artículo en:Español
What You Need to Know:
Boop Boop. It's Tuesday morning. Make it to hump day with a new light novel from the light novel chart with Honey's Anime!
Last week, the final Saenai Heroine no Sodatekata jumped to the top of the chart keeping Boku no Hero Academia out of the top. The latest Re:Zero (16) debuted along with the alleged last Mahouka Koukou no Rettousei volume as well debuted. Well... that of the main storyline and doesn't include bangaihen/side stories like the one on the chart this week.
Oops! We revealed one of the novels here. Catch the rest all below!
---
The Testament of Sister New Devil (Shinmai Mao no Testament) 12
Bungou Stray Dogs - Dazai Osamu to Kuro no Jidai -
Mito Shokan :// Blood Sign 8
Re: Zero Kara Hajimeru Isekai Seikatsu 16
Kokinaru Kake / Hara Title : Captive Prince. VOLUME TWO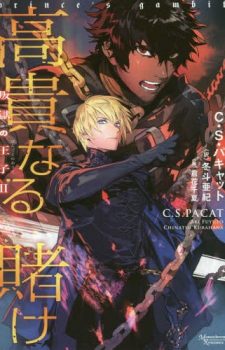 Rakudai Kishi no Cavalry 14
Mahouka Koukou no Rettousei 3 Kyuu Kou Zen Hen
Source: CD Japan
Well that was a cool update! I am so happy to see Shinmai Maou, High School DxD and Rakudai Kishi as well! I could cry.
What is this Mito Shokan thing and how do I get it?
[ad_dfp position="bottom1" unit_pc1="true" unit_pc2="true" unit_sp1="true" class="mt40"]