También puedes leer este artículo en:Español
What You Need to Know:
Welcome to the weekly light novel chart! We have got some superstar series this week!
Last week, the newest Testament of Sister New Devil debuted at the top of the chart. Ryuuou no Oshigoto!, High School DxD and Mahouka Koukou no Rettousei all debuted on the chart. The only survivor was Re:Zero 16 which fell down a bit. However, Kokinaru Kake returned to the chart after a week off.
This week is anyone's game with Hai to Gensou no Grimgar and Re:Zero both debuting on the chart!
---
Re: Zero Kara Hajimeru Isekai Seikatsu 15
KonoSuba: God's Blessing on this Wonderful World! Aa, Damegami-sama
Hai to Genso no Grimgar 12
My Hero Academia Yuuei Hakusho 3
DATE A LIVE 18 Mio Game Over
Kokinaru Kake / Hara Title : Captive Prince. VOLUME TWO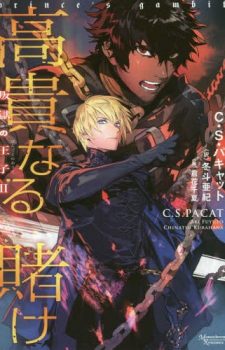 The Testament of Sister New Devil (Shinmai Mao no Testament) 12
Source: CD Japan
Hai to Gensou no Grimgar?! I haven't seen this before! This is a blast from the past!
I'm just happy to see Date A Live and Konosuba here! Time to go shopping~~
[ad_dfp position="bottom1" unit_pc1="true" unit_pc2="true" unit_sp1="true" class="mt40"]