What You Need to Know:
Whether you're already a lover of light novels or are wondering which light novels to start a new otaku journey with, you're in the right place. Welcome to our weekly light novel ranking chart!
Last week, Danmachi marked its full month mark at number one, with its side story Sword Oratoria coming in at third and Mahouka Koukou no Rettousei wedged between the two at second.
But which light novels are selling the best now? Has anything managed to beat Danmachi? Scroll on down to the chart to find out!
---
Mahouka Koukou no Rettousei
Kono Subarashii Sekai ni Shukufuku wo!
Dungeon ni Deai wo Motomeru no wa Machigatteru Darou ka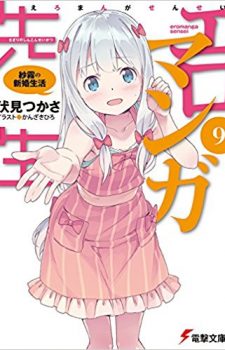 Chotto Ima kara Shigoto Yametekuru
Netoge no Yome wa Onnanoko ja Nai to Omotta?
Source: Amazon
Ooh we finally got more cover art! The latest Ero Manga Sensei looks so adorable I can't deal. Pure Moe.
Not surprising that Mahouka Koukou no Rettousei shot up to number one as soon as it got cover art, and it's not even on sale for another few days!
[ad_dfp position="bottom1" unit_pc1="true" unit_pc2="true" unit_sp1="true" class="mt40"]