What You Need to Know:
They bought it and we are reporting on it! Welcome to the weekly Light Novel Chart from Honey's Anime. Each week we show you what is flying off the shelves in Japan.
Last week, onii-sama aka Mahouka Koukou no Rettousei stayed at #1 and Danmachi stayed at #3 while many other popular light novels like Konosuba, Ero Manga Sensei and more fell down. What about this week?
Dating is very impotant along with the isekai theme! In fact, half of the chart is isekai novels! Should we just change the title of this series to the Isekai Light Novel chart? Let us know below!
---
Saenai Heroine no Sodatekata
Dungeon ni Deai wo Motomeru no wa Machigatteru Darou ka
Mahouka Koukou no Rettousei
Re: Zero Kara Hajimeru Isekai Seikatsu
Kono Subarashii Sekai ni Shukufuku wo!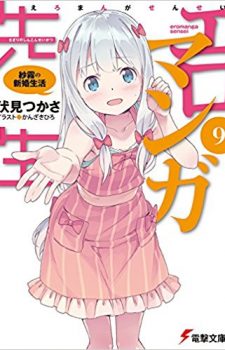 Shin Tenchi Muyou! Tenchi Muyo GXP
Source: Amazon
It's good to see people are giving Sword Oratoria and Danmachi equal love! I love the fact that the new Tenchi Muyou is here too!
Awww the main character for Isekai Shokudou is so cute!!! I just want to gobble her up!
[ad_dfp position="bottom1" unit_pc1="true" unit_pc2="true" unit_sp1="true" class="mt40"]