What You Need to Know:
Welcome to the weekly Light Novel Chart from Honey's Anime this Tuesday afternoon!
This week, we are looking at yet another week where we have a brand new chart all the way up to the top. Shifting times and shifting tastes influence this chart heavily.
A new novel from NieR:Automata makes a strong debut along with a BLEACH novel too! A Monogatari series novel and To Aru Majutsu no Index as well challenge for the top spot. Let's see who wins!
---
NieR:Automata: Shonen Yoruha
BLEACH WE DO knot ALWAYS LOVE YOU
New Testament: A Certain Magical Index 20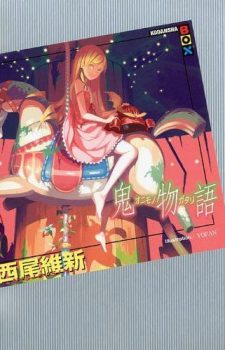 Dungeon ni Deai wo Motomeru no wa Machigatteiru Daro ka 1
KonoSuba: God's Blessing on this Wonderful World! Aa, Damegami-sama
Saenai Heroine no Sodatekata 5
Strike Witches The Movie Kaeritai Sora
Source: CD Japan
Whoaaaaaa! Talk about a throwback with Bleach!
I just want the new High School DxD one!
[ad_dfp position="bottom1" unit_pc1="true" unit_pc2="true" unit_sp1="true" class="mt40"]