What You Need to Know:
It's Tuesday, so it is time to get down to business. That means it is time for the Light Novel chart!
Last week saw Konosuba return to it's rightful place at #1 while the Light Novel adapatation for Kimi no Na wa reappeared out of nowhere. Mahouka stayed on strong while Gamers! and Ryuuou no Oshigoto fell.
This week Ryuuou no Oshigoto stays on strong while we wait for more information on the upcoming anime adaptation. However, what about Kimi no Na wa? Can it stay on strong again at #2? Let's see!
---
Kono Subarashii Sekai ni Shukufuku wo!
Mahouka Koukou no Rettousei
Sword Art Online Moon Cradle
Dungeon ni Deai wo Motomeru no ha Machigatteirudarouka?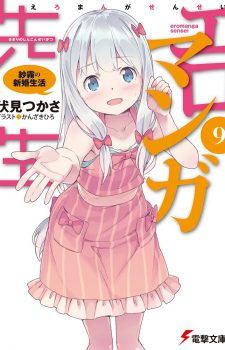 Youkoso Jitsuryoku Shijou Shugi no Kyoushitsu e
Netoge no Yome wa Onna no ko Janai to Omotta?
Kimi no Na wa. Another Side:Earthbound
Source: Amazon
Very glad to see that Konosuba is #1. Aqua is the best waifu.
It needs tto watch out though because Onii-sama the Light Novel is hot on its heels!
[ad_dfp position="bottom1" unit_pc1="true" unit_pc2="true" unit_sp1="true" class="mt40"]