What You Need to Know:
Welcome to the weekly Light Novel Chart from Honey's Anime. A lot is going on, so let's get started.
Just like with last week, this week too features a shakeup with brand new entries in every spot on the chart!
As for what's here, EroManga Sensei, Imouto Sae Ireba Ii, and Outbreak Company are all here on the chart. Bakemonogatari Part 2 and Hanaki So no Hitobito both debut! Catch all the new entires below!
---
High School DxD Harem King Memorial
EroManga Sensei E Sensei to Akazu no Ma
The Testament Of Sister New Devil (Shinmai Mao no Keiyakusha) 11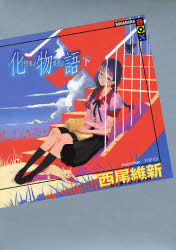 Sakurasou no Pet na Kanojo
Outbreak Company Moeru Shinryakusha 2
BLEACH Spirits Are Forever With You I
When Supernatural Battles Became Commonplace 2
Source: CD Japan
Bleach!! Why are you doing this to me?
EroManga Sensei, Imoto sae irebaii, The Testament Of Sister New Devil all here? Yes!
[ad_dfp position="bottom1" unit_pc1="true" unit_pc2="true" unit_sp1="true" class="mt40"]