What You Need to Know:
Welcome to the latest and greatest light novel chart around! It's time for the weekly light novel chart straight from the sales charts in Japan!
Last week, the NieR:Automata light novel debuted at the top of the chart pushing down the likes of Re:Zero Kara Hajimeru Isekai Sekaitsu 14 and beating out big titles like Konosuba and No Game No Life. We even saw a classic, The Melancholy of Haruhi Suzumiya debut... or rather re-debut again.
What about this week? Well it seems like there are a few more stayers on the chart as we look to settle down a bit more with the year wrapping up in a few months. But let's see it all below!
---
NieR:Automata Mijikai Hanashi
Saenai Heroine no Sodatekata 13
Re: Zero Kara Hajimeru Isekai Seikatsu 1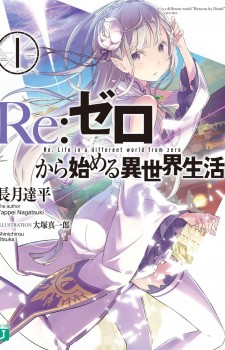 My Teen Romantic Comedy SNAFU (Yahari Ore no Seishun Love Comedy wa Machigatteiru. 8
Sword Art Online 9 Alicization Beginning
Hai to Gensou no Grimgar 1
Kono Subarashii Sekai ni Shukufuku wo! Aa, Damegami-sama
Source: CD Japan
That NieR:Automata staying is really a surprise...
Oh right... this is the last Saekano...
[ad_dfp position="bottom1" unit_pc1="true" unit_pc2="true" unit_sp1="true" class="mt40"]