What You Need to Know:
Welcome to the weekly light novel chart! What is going to be on top this week?
Last week again, we had a slew of debuts take over the chart with only the One Piece light novel surviving. The newest High School DxD took #1 with Daten no Inukami - SLASHDOG - taking #2. The final Saekano also came back in the bottom half of the chart one more time.
What about this week? Well, we have some isekai, pervert, and fantasy light novels taking center stage. Let's see who can be #1!
---
Youkoso Jitsuryoku Shijou Shugi no Kyoshitsu e 1
Shuumatsu Nani Shitemasu ka Isogashii Desu ka Sukutte Moratte Ii Desu ka 1
Heroine Bon 8 Ononoki Yotsugi
High School DxD DX. 4 Seitokai to Leviathan
NieR:Automata Mijikai Hanashi
Lord Marksman and Vanadis 18
KonoSuba (Kono Subarashii Sekai ni Shukufuku wo!) 13 Ricchi e no Chosenjo
Sword Art Online 7 Mother's Rosario
Shimoneta to Iu Gainen ga Sonzai Shinai Taikutsu na Sekai 2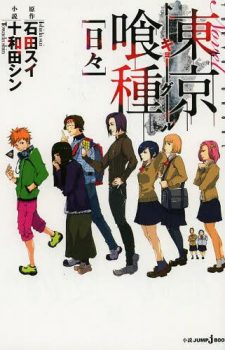 Source: CD Japan
Is she sniffing panties on that cover of Shimoneta? Atta girl!
Youkoso Jitsuryoku Shijou Shugi no Kyoshitsu e is really about supremacy this week!
[ad_dfp position="bottom1" unit_pc1="true" unit_pc2="true" unit_sp1="true" class="mt40"]