What You Need to Know:
It's that time of the week again - time for our Tuesday light novel chart where we take a look at the most popular light novels of the moment!
In last week's chart, Dungeon ni Deai wo Motomeru no wa Machigatteiru Darou ka Gaiden Sword Oratoria came in at number one, and Youkoso Jitsuryoku Shijou Shugi no Kyoshitsu e stuck around another week but fell to fourth.
So which light novels have made it to the top ten this week? Scroll on down to the chart and find out!
---
Washio Sumi wa Yusha dearu
Seraph of the End: The Story of Vampire Mikaela 2
Sugar Apple Fairy Tale Ginzatoshi to Aka no Oukoku
Accel World 9 Nanasennen no Inori
The Irregular at Magic High School (Mahoka Koko no Rettosei) 3 Kyuu Kou Sen Hen (First Part)
Kuroko's Basketball (Kuroko no Basket) -Replace- 2
Full Metal Panic! Another 5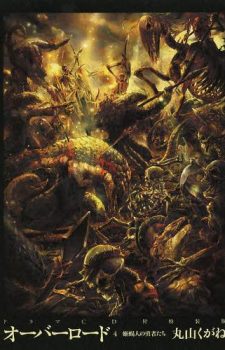 Source: CD Japan
Loads of big names here to get stuck into! All new volumes, too.
Overlord is still here too, although it's a different volume! Go Momonga, ruler of the light novel chart!
[ad_dfp position="bottom1" unit_pc1="true" unit_pc2="true" unit_sp1="true" class="mt40"]