What You Need to Know:
Friday funday which means it's time to celebrate the last day of the work week with a new manga chart!
This week features only a single remainer from last week: Tongari Boshi no Atelier.
This week has a lot of new entries. Haikyuu 38, Captain Tsubasa Rusing Sun 11, Manga de Wakaru! Fate/Grand Order 2, and more! Check out the entire chart in full below.
---
Tongari Boshi No Atelier 5
Sekaiichi Hatsukoi - Onodera Ritsu no Baai - 14
Captain Tsubasa Rising Sun 11
Manga De Wakaru! Fate/Grand Order 2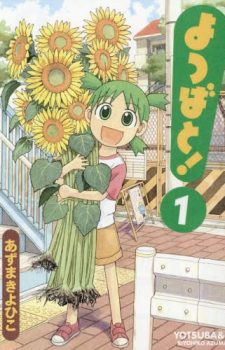 WataMote - No Matter How I Look at It, It's You Guys' Fault I'm Not Popular! - 15
Source: CD Japan
Darling in the FranXX comes and goes and comes and goes... I wish it would make up it's mind!
Manga de Wakaru! Fate/Grand Order? Huh. Oh! Understand Fate/Grand Order through manga? Cool! I need this.
[ad_dfp position="bottom1" unit_pc1="true" unit_pc2="true" unit_sp1="true" class="mt40"]