What You Need to Know:
Welcome to the weekly manga ranking chart from Honey's Anime where we showcase the top selling manga of the week.
Fall Yuri anime's manga, Yagate Kimi ni Naru debuts along with the third volume of DARLING in the FRANXX. We also see Boku no Hero Academia 1, GREASEBERRIES, Haikyuu!! and more reappear on the chart.
Meanwhile the only survivors from last week are IDOLiSH7 and Ijiranaide Nagatoro-san. See where the dust has settled below!
---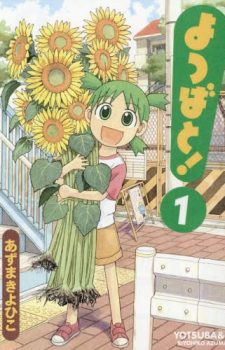 IDOLiSH7 (Idolish Seven) Re:member Vol.1
Ijiranaide Nagatoro-San 3
My Hero Academia (Boku no Hero Academia) 1
Haikyu!! Color Illustrations: Haikara!!
Source: CD Japan
Hmm. Yagate Kimi ni Naru? I'll bite.
Yesssssssssss IDOLiSH7, Tsukipro and Finder no Kodo in the same week!!!
[ad_dfp position="bottom1" unit_pc1="true" unit_pc2="true" unit_sp1="true" class="mt40"]