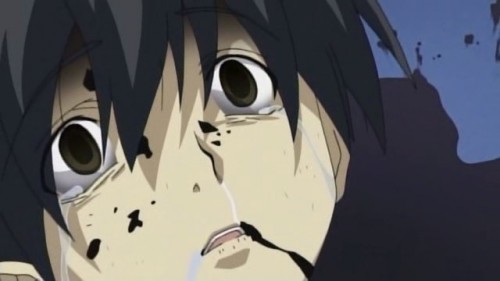 What You Need to Know:
There are many nominations for the title of most depressing anime, but Buzz Plus News tasked 17 esteemed otaku with assembing a top 10 list for just this topic.
The claim is that the anime listed are not just there for popularity or shock value, but are selections that were thoroughly chosen by the group.
See their list below.
1st. School Days
2nd. Now and Then, Here and There (Ima, Soko ni Iru Boku)
3rd. Grave of the Fireflies (Hotaru no Haka)
4th. A Dog of Flanders (Flanders no Inu)
5th. Mobile Suit Zeta Gundam
6th. Shadow Star Narutaru (Narutaru: Mukuro Naru Hoshi Tama Taru Ko)
7th. Cat Soup (Nekojiru-sou)
8th. Mobile Suit Victory Gundam
9th. Legendz: Tale of the Dragon (Legendz: Yomigaeru Ryuuou Densetsu)
10th. Elfen Lied
Source: Buzz Plus News
Reactions Around the Web
I don't really recall, but was Legendz really that depressing?
I can't believe "Bokurano" isn't on here...
Minami-ke (Okawari) got me depressed for various reasons...
---
Now I know which anime to stay away from! Thanks 17 otaku!
If you've never watched it, it might seem like they only put School Days for shock value, but... it really made me depressed...
---
[ad_dfp position="bottom1" unit_pc1="true" unit_pc2="true" unit_sp1="true" class="mt40"]