If you asked someone 10 years ago what a professional e-sports player is, the average individual may respond "what is e-sports?". However, over the past ten years, with the emergence of games like League of Legends, DOTA 2, Overwatch, Hearthstone, and CS:GO we have seen a great shift in the landscape of the professional e-sports field, with bigger tournaments and even larger prize pools. Tournaments such as the LOL World Championship which have a grand prize of $1 million. These factors have ushered in professional e-sports playing as an actual career path.
In order to truly discuss what goes into becoming a professional player, it is important to first talk about the state of the industry today. According to a report for 2018 by Newzoo, total global revenue for the e-sports industry will have grown to be nearly $1billion by the end of 2018. With total prize pools from e-sports events reaching over $100 million. E-sports audience amounting to 380 million worldwide. Newzoo is also expecting brand partnerships to increase from $694 million in 2018 to $1.4 billion by 2021. E-sports is continuing to grow and you can bet that if anyone wants to compete in the professional circuit, they will need to work hard to earn a spot.
Look Before You Leap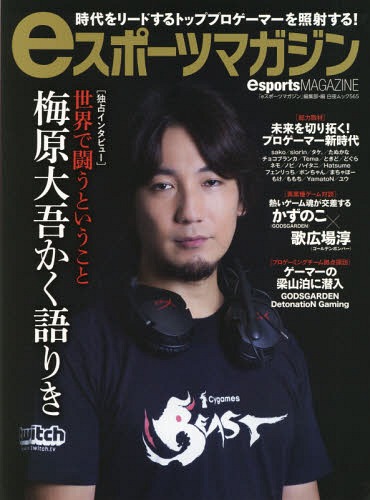 Before you can become a professional gamer, you need to determine in which game your expertise lies. Consider if you prefer team games like League of Legends, DOTA 2, CS:GO, Call of Duty or if you are more of a solo player and are interested in games like Hearthstone or Streetfighter. Being great in one game will not guarantee greatness in another, so you need to consider where you want to invest your time.
Research can play a key part in understanding the benefits of playing one game professionally versus another, you may find one game has more opportunities to get recognized or larger prize pools at matches than others. Research will also help in understanding the current professional landscape of a specific game. What teams are competing at the professional level, who are the players, what are their strategies, and how are they performing. A great thing about e-sports is that since so much of it is viewed online, there is a ton of footage of matches, interviews, and more that you can sift through to learn about the current state of affairs. You can also keep up with current tournaments through MLG(Major League Gaming) which broadcasts and offers commentary of some of the biggest tournaments out there.
Learning about your chosen game is an ongoing process. New tournaments and players spring up year-round. In order to stay in "the know" of what is going on, keep a pulse on the different online communities and social media channels pertaining to your sport. Look to see if you have a local chapter that holds competitions throughout the year. One great source for competition listings in your region is ESL Play which can inform you of upcoming cups and tournaments across various popular electronic games.
Getting Serious

Research can only help you so much without practice and we mean a lot of practice. As is the case in other sports, you need to practice to improve, if you hope to be the best in your game. Many professional e-sports players see themselves working relentlessly to become the best in their league, seeing their daily routine take up twice as long as regular 8-hour work days with practicing in one form or another. While the same cannot be said for every single professional e-sports player, one cannot expect to beat the best unless you are willing to dedicate a serious amount of time of your day working towards that goal.
The only way to compete with the best is to start competing in the first place. This is where the earlier research you might have done will come into play, as it will point you in the direction of the next competition to test your mettle against others who are playing to be pros. Competing itself is a form of practice; through your wins and losses you will steadily improve at your craft and become a better player for yourself or your team.
While the opportunities for getting noticed will differ depending on the game you are playing. The more you compete and improve your ranking, the more likely you are to get noticed by professional teams, or amateur groups vying for a spot in the pro-leagues. A good way to not miss out on scouting opportunities is showing one's face at competitive events and keeping up with the latest calls from professional teams who are looking to recruit.
Understanding the Benefits

Being a professional player in e-sports and becoming a part of a professional team brings opportunity to work alongside the best of the best, improve teamwork, and connect with industry experts, analysts, and coaches to better your performance. It will, of course, improve your chances of playing in the professional league tournaments. This brings opportunity for earning prize money and earning revenue from brand partnerships otherwise unavailable to you on your own. If you are truly passionate about what you are doing, it will allow you to make a full-time job out of that passion.
Alternatively, after you have built a name for yourself in professional e-sports, you can harness an ever-growing fan community and turn to professional streaming on platforms such as Twitch as another career path and way to earn money.
Understanding the Cost

The benefits the job brings are matched by the cost of the professional e-sport player lifestyle. As mentioned earlier, there are only so many hours in the day and most of those hours are expected to be taken up by your game in one form or another. Whether that is practicing, competing, fulfilling sponsorship duties, traveling, meeting with fans, and attending to other duties as a team member, there is very little room left in your life for anything aside from sleep. It is also important to note how physically straining it can be to sit at a computer, using a keyboard and mouse, for hours on end. This coupled with the inevitable taste of losing that any professional will face at various points in their career, e-sports has proven to be both physically and mentally draining. Burnout is not at all uncommon amongst players; it has been what causes players to retire and switch over to professional streaming or exit the industry completely.
It is important to understand this from the offset and, if not deterred by this lifestyle, to figure out how to best achieve a balanced lifestyle as much as possible. At the very least, understanding what will help you take care of and maintain your mental health on a daily basis. This is something that anyone, in any highly demanded field of work should be aware of and not take for granted. Understanding these potential benefits and costs will help you set proper expectations for yourself
---
Setting Expectations and Final Thoughts

It is important to note that nothing is guaranteed. You could practice for hours and hours, show your face at every qualifier, do all the research, watch every major championship match, follow every team, and while that may greatly increase your chances, there are too many factors that get in the way of guaranteed success.
In the end, it isn't just about how good you are, but how good you are in comparison to your fellow players and competitors and whether you can exhibit that skill in competitions. In the end, the greatest determinant of success or failure will be you, your drive to succeed, and the choices you make to become a professional gamer.