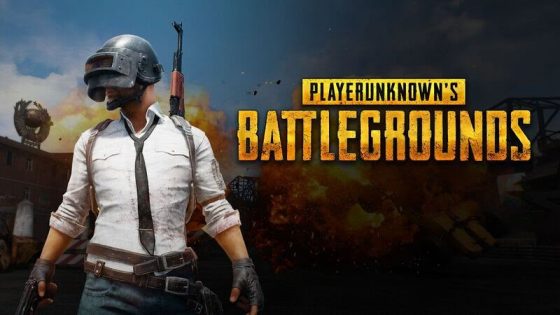 Introduction
So many of you including myself jumped into the PUBG test servers to try out the latest patch information that the PUBG team just released. We'll go over those patch notes in another article but for now, we wanted to go over some of the benefits that could potentially change the entire landscape of the PUBG community as we know it. 1.0 is the first time the game will have ever gone out of early access, and not only that this is an enormous step in a new direction for everyone.
Since March of this year, PlayerUnknown's Battlegrounds has been stuck in the early access phase with patches and updates being thrown around to maintain a steady environment. After spending a great deal of time with the new vaulting and climbing system, along with testing out the two new weapon additions, the DP-28 and AUG A3, we can say that 1.0 is looking more promising than ever. So what does this all mean for PUBG in the long run? Well this is where it's time to dive in and point out some important things that will help to sustain this community.
Return of Existing Users
This is a huge one simply because without a large user base to help sustain the game, PUBG could go under pretty fast. Now of course that isn't going to happen anytime soon since the game has been on a constant rise over the past several months. The great thing however is that we may see users that perhaps left the game in early access due to issues of their own, may see their interest rekindled due to all of the fresh changes made. 1.0 is massive in the sense that PUBG as we know it will be an entirely new game out of the gate, with new maps, vehicles and of course more weapons down the road. With all of this happening and the hype behind it all continues to rise dramatically, players will see more incentive to come back in order to try out all of the new toys and perhaps these new changes could affect their performance..
Solidify eSports Presence
Having the term "Early Access" next to your name isn't always the best when it comes to investors looking to sponsor your product, and so once PUBG is officially out of that phase then it could potentially open up new doors that were not available before. So in the eSports realm of things that could mean huge endorsement deals among other things, and with the confidence of the PUBG team backing up their title it will only encourage more individuals to start taking notice. Of course PUBG at the present moment has been treated quite well in the eSports realm, with recent events like IEM Oakland taking off and major teams like Team Liquid showcasing their talents. With a much more polished version of the game being released to a wider audience this could help to further solidify that presence and once again bring in new faces to the community.
Welcoming New Users
That brings us to the final point which is welcoming in new users to the scene, and what their overall response will be. Since its inception PlayerUnknown's Battlegrounds was strictly a PC/Steam only party which meant that players would have to dish out some cash to grab the game and perhaps upgrade their specs to make sure the game runs smoothly. However now the PUBG franchise is expanding to consoles, with the upcoming release of the Xbox One version which is slated to release shortly after the official 1.0 release on Steam. So this whole new realm has been opened and this could really promote things like cross platform play between Xbox and PC users, something we've seen happen recently with other major titles. A new influx of fresh faces just adds a lot more flavor to the already delightful community and with eSports on the rise pretty much around the globe, this will mean more spectators and of course more teams that are hungry to compete for that Chicken Dinner.
Honey's Final Verdict:
These are just a few things that we think the 1.0 update will bring to the table for the future of PUBG, but we'd like to hear what you think in the comments section below. Do you feel the 1.0 update will be a huge turn for the series, or will the team face some serious challenges out of the gate? We're only hopeful that things will turn out for the better and are confident that all of these new changes will help make PUBG perform better overall, which of course is a great thing. Be sure to follow us on Twitter and Facebook along with Twitch to stay up to date on all the latest PUBG related news, but of course if you're into anime as well then we've got you covered!
---
I'm so excited and can't wait to finally play 1.0! All those changes are making me hype!
Yeah me too! I'm especially hype for the new maps and vehicles that we can use!