What You Need to Know:
The creators of anime Yowamushi Pedal have teamed up with Chiba Prefecture, the home of Souhoku High School Bicycle Club, to create an original short anime.
The anime features both characters from YowaPeda and Chiba's mascot character, Chiba-kun, and aims to teach bicycle road safety.
The episodes will be shared on YouTube, the first of which you can watch below, alongside the collab key visual and PV!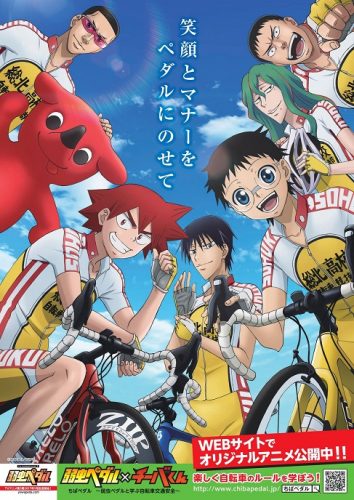 Source: Official Website
Reactions Around the Web
I read original anime... But it's an educational one... I'm gonna watch it anyway though
Aren't they always breaking the speed limit in the manga lol
I laughed when I saw Chiba-kun omg
Aren't they just reusing material from the series?
Ok but this doesn't work... We have hardly any bicycle lanes on the roads also cycling next to cars is scary
---
Pretty sure Onoda has got the most experience cycling next to cars, why does he need Naruko to teach him?
Shh it's for educational purposes! But yeah, most of the time the YowaPeda boys are cycling on empty roads!