También puedes leer este artículo en:Español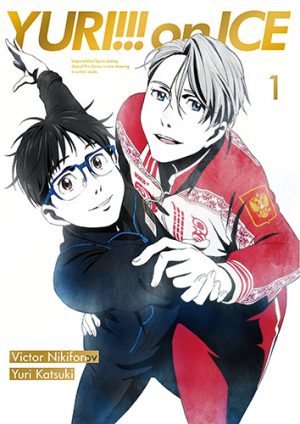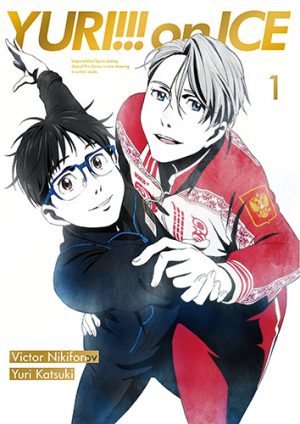 Yuri!!! on ICE

---
Airing Date:
October 5 2016
---
Honey's Highlights
I saw the word yuri and came running, but when I got here it's all guys in tight outfits being emo about ice skating?? Where are the skater girls?
Oh shush, Bee-kun! If you don't like character-driven sports anime with mostly- if not all-male characters, then this probably isn't the yuri for you!
Well, this is the first ice skating anime/figure skating anime I've seen! It's an original too, which means there's sadly no manga... But we finally have a release date! October 2016!
With the dark drama aspect, this is definitely giving off some first-season Free! vibes. Looks like it'll take the sport pretty seriously though, like with Cheer Boys!! and Yowamushi Pedal. All four of these anime have the aspect of overcoming a sense of failure, too!
Synopsis
Yuri Katsuki is a figure skater who, shouldering the expectations of the whole of Japan, experienced crushing defeat at the grand prix finale. With this, he returns to his hometown in Kyushu.
Half wanting to continue skating and half wanting to retire, Yuri has holed himself up in his family's home. That's when Victor Nikiforov, the five-time world champion, suddenly approaches him…
Yuri Katsuki, a Japanese skater on the edge. Yuri Plisetsky, a young Russian skater who dominates his senior competitors. These two Yuris, alongside the reigning champion Victor Nikiforov, are about to enter an unparalleled figure-skating grand prix!
Characters & Voice Actors List
Yuri Katsuki

Voice Actor: Toshiyuki Toyonaga
---
A specially-trained figure skater. His ultimate weapons are his characteristic sense of rhythm and unique steps. However, he's weak under pressure and always self-destructs at the most crucial times… Before he knows it, he's been a senior for five years. He left his family home and entered a Detroit skate club, but failed massively at his first grand prix, and came back home to Kyushu. Now, he's betting everything on this last season!
Victor Nikiforov

Voice Actor: Junichi Suwabe
---
A skater that Yuri has admired and followed after since he was a junior. His motto is to surprise people and every season he continues to break down boundaries. Has rock-star charisma and is hugely popular with people of all ages and genders. He's interested in Yuri (Katsuki) for some reason...
Yuri Plisetsky

Voice Actor: Kouki Uchiyama
---
A next-generation Russian skater, the first junior in history to win the championship three times in a row. He's known as the Russian Fairy due to his beautiful appearance, but once he steps out of the rink he becomes a delinquent with a bad attitude. An ambitious person who does not doubt his ability to debut as a senior and become the best skater in the world. Admirably, he's been the main provider for his family since he became a novice skater.
Emil Nikola

Voice Actor: Satoshi Hino
---
A gentle and serious about what he says, Emil is a masculine gentleman. Skating dynamically, when it's off-season he likes to play extreme sports and make his coach worry. He views Michael as somewhat of a child and often treats him like a younger brother.
Otabek Altin

Voice Actor: Yoshimasa Hosoya
---
Often expressionless, he is only able to think of strictly skating as is. Otabek also does not speak much as he is shy, but he is eloquent when it comes to skating. At last season's world competition, he made his senior debut and took third place. For the Grand Prix this season, this will be Otabek's first time participating and he is somewhat of the dark horse. The people of Kazakhstan praise Otabek as an extremely popular hero.
Georgi Popovich

Voice Actor: Wataru Hatano
---
Georgi is Victor and Yurio's rinkmate and is coached by Yakov. He was well looked after as a child and As Yakov's student, he was the only one who followed his orders. He has a technical sensitivity in the absolute confidence he has in himself. During the year that Victor took off, he was finally able to gain recognition.
Theme Songs

Opening Song: History Maker by Dean Fujioka
Ending Song: You Only Live Once by YURI!!! on ICE feat. w.hatano

Adaptation

Original


Main Staff

Original Creator: Sayo Yamamoto, Mitsurou Kubo
Director: Sayo Yamamoto
Series Composition: Sayo Yamamoto
Character Design: Tadashi Hiramatsu
Original Illustrator: Mitsurou Kubo
Music: Tarou Umebayashi, Taku Matsushiba
(Credit Honey's Anime when you use our description.)
---