It's 2019 and that means brand new love is in the air!
This list is sooo much bigger than before! So many more handsome men to choose from!
I need more than just handsome, I need some steamy, hot and chiseled men!
Don't worry bombon, there's plenty to choose from this time around haha. Let's get into this!
---
Top18 - Top11
---
18. Gwendal - Kyou Kara Maou
0.5 %
Tall, dark, and handsome, a man of few words who knits and loves cute things! He is strong and magical.
17. Uchiha Madara - Naruto
2.0 %
He's so strong and awesome!
16. Kaminari Denki - My Hero Academia
2.9 %
Most of my waifus come from MHA smh. Kaminari is pikachu. I have proofs. I can say he is super friendly and humorous. Yeah! I could totally laugh at all his face reactions. And super dumb...
15. Monoma Neito - My Hero Academia
3.0 %
He just looks so handsome and stylish. Let him be more on screentime. I guess, thats it?
14. Zen Wistalia Clarines - Akagami no Shirayuki Hime
3.8 %
Zen is a pretty awesome character! Can't get enough of him.
13. Naruto - Naruto
4.4 %
I've loved this anime since a child so it would be a dream come true to meet him and talk to him!
12. Sasuke Uchiha - Naruto
4.6 %
Beauty at its finest! LOVE!
11. Killua Zoldyck - Hunter x Hunter
5.1 %
Killua is amazing! Everything about him is cool! Style, personality, humor! He has it all!
---
Top10 - Top6
---
10. Inuyasha - Inuyasha
2.4 %
Comments
Long white hair, tall, and mysterious. Lovely voice, tall, and mysterious. Lovely voice, regal. And he has character growth throughout the show! 😊
He is so funny and clueless it's just lovely.
9. Sesshomaru - Inuyasha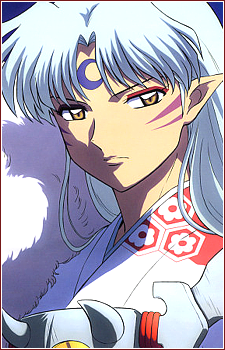 3.0 %
Comments
Long white hair.
Stoic yet so graceful in his ways. I want to kiss him.
Give me all of him.
8. Gray Fullbuster - Fairy Tail
3.6 %
Comments
Gray is just soooo cool! Handsome too!
7. Ash Links - Banana Fish
4.2 %
Comments
Ash may seem like a dark character at times, but he's truly motivated to better himself
7. Hakkekkyuu - Hataraku Saibou
4.2 %
Comments
7. Tomoe - Kamisama Kiss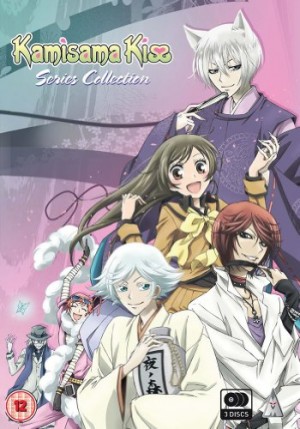 4.2 %
Comments
He is a Kitsune, loyal, handsome, and I love all the things he does for Nanami.
6. Midoriya Izuku - My Hero Academia
6.8 %
Comments
This boy is innocent. Don't give bad influence to him, bakugo. He is literally the cutest boy in MHA change my mind. Maybe he's good to be my Valentine's. Hmm?
---
Top5 - Top1
---
5. Akabane Karma - Assassination Classroom
6.5 %
Comments
At first, i hate him despite him being so...delinquent-ish. (yeah for the first 2 episode i support other characters and hate who gets in their ways. Lol?) i thought he will be an obstacle for shiota cuz...i want him to kill korosensei himself. But then i reallised he is a good character and amazing. Just i hope he can change is bad boy attitude and be more charming?? But now the anime is finished. So no more his new face. Uwu
A bad ass but yet...my heart races for a guy like that. I just want to tame his bad attitude and turn him into my husband.
4. Roy Mustang - Fullmetal Alchemist
7.1 %
Comments
Roy Mustang is handsome, charming, and honorable- apart from stealing Lt. Havoc's dates. And the man commands fire! I have been in love with him since FMA hit Cartoon network. The man is Iconic!
A powerful general who powers up my heart!
4. Shoto Todoroki - My Hero Academia
7.1 %
Comments
Well, basically Todoroki is really calm and smart.He is very edgy but i like the way he is. For every episode in MHA i watched, basically Todoroki is really calm and smart.He is very edgy but i like the way he is. For every episode in MHA i watched, the first thing i will notice is him. Oh yes we're meant to be..
I like the quite reserved type plus I'm very chatty and I feel like he would be a good listener if I would go on a valentines date with him also it would be fun discussing his life as a superhero
4. Victor Nikiforov - Yuri!!! on ICE
7.1 %
Comments
Victor can skate through my heart any day!
His skills on the ice are so magnificient!
3. Sebastian Michaelis - Black Butler
8.3 %
Comments
Sebastian can serve me any day!
2. Levi - Attack on Titan
8.9 %
Comments
Levi is a pure genius! Brilliant mind and truly a loving soul. He's a clean freak and tsun tsun!
1. Yato - Noragami
17.3 %
Comments
unpredictable on his behaviour make him look cute
Yato is a tactical thinker and I love that💙💙💙He's also quite random at times but that's ok.
---
Wow, the top 3 didn't actually change that much! Yato took 1st this year compared to his 3rd place last year.
My charming Levi! Always will be number one in my heart!
Sebastian and Levi I feel will always be at the top of the list. Most definitely husband material. They can take advantage of me anytime!
Glad to see Tomoe got some love though. Handsome Kitsune!
Well, Valentines Day may be over but my heart will continue racing for all of these hot guys!
---