También puedes leer este artículo en:Español
Thank you to everyone who took part in our Valentine's poll! I can't wait to see the boys everyone picked as their ideal Valentines!
We had a great turnout with lots of characters new and old being submitted. I know I want an anime Valentine that's romantic!
Psch, romance is fine but I want FIRE. Bring on those ridiculously hot anime boys, things are about to get steamy...
Well I'm sure there'll be a boy for everyone here! But more importantly, who got the number one spot? Let's find out!
---
Top18 - Top11
---
18. Midousuji Akira - Yowamushi Pedal
0.5 %
Akira is sexy. At first impression he's gross, definitely. It isn't his trauma that makes him sexy either. He was always a weirdo.
He's got a beautiful healthy body and he is more interesting than anyone around him. I would love to spend my time with him.
17. Japan - Hetalia
2.0 %
SO KAWAIIIIIIIIIIIIIIIII!!!!!
16. Laito Sakamaki - Diabolik lovers
2.9 %
He's really seductive
15. Hayama Akira - Shokugeki No Soma
3.0 %
He is tough and not afraid to stand up to someone. He radiates confidence, but is still cool and collected. A gentle soul inside a hard exterior. He's very capable of taking care of you, seeing as how he can take care of Jun and her/his spices. He's an amazing chef and can easily make you a delicious breakfast, lunch and dinner every day. He has a mom complex but if he turns that attention to you ...
His looks are 10/10, would definitely stare at him again. He's very observant and a genius. His tragically sweet backstory adds to his mystery and appeal. In conclusion, he is the best husbando. Let the flame wars begin.
14. Izaya Orihara - Durarara!!
3.8 %
Spend a nice day together plotting evil schemes and...yeah.
13. Ace - One Piece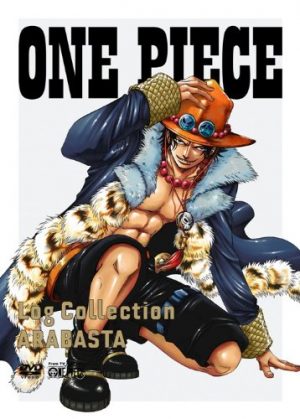 4.4 %
He's so hot, both figuratively and literally!
12. Soushi Miketsukami - Inu x Boku SS
4.6 %
He makes me so xxx.\n(My favourite)
11. Tomoe - Kamisama Hajimemashita
5.1 %
I have a thing for foxes.
---
Top10 - Top6
---
10. Tamaki Suou - Ouran High School Host Club
5.2 %
Comments
Tamaki knows how to sweet talk all the ladies 😊
He is so funny and clueless it's just lovely
9. Osamu Dazai - Bungo Stray Dogs
6.0 %
Comments
I'm willing to do a double suicide with him. Joke. He's cool and everything wonderful in the world.
Plan your ideal double suicide.
Just love the guy!
8. Karma Akabane - Assassination Classroom
6.3 %
Comments
he's so cute when he's flustered. Not only is he good looking he is intelligent and you want a man who can protect you from creeps. THAT RED HAIR TOO...
7. Rin Matsuoka - Free!
6.4 %
Comments
6. Itachi Uchiha - Naruto
6.8 %
Comments
Loyal about saving his home and has dreamy eyes......
---
Top5 - Top1
---
5. Gray Fullbuster - Fairy Tail
7.0 %
Comments
Though his powers are cold he's quite the opposite! Hes very caring and rarely gives up
He is a stripper and he is hot!! that's all
4. Yato - Noragami
8.1 %
Comments
Love him sooo much! he is funny cute and awesome!
He's freaking adorable!!!
3. Sebastian Michaelis - Black Butler
8.3 %
Comments
Do I even need an explanation?
2. Levi - Attack on Titan
8.8 %
Comments
1. Victor Nikiforov - Yuri!!! on ICE
10.7 %
Comments
he's so seductive and hot
He's perfect💙💙💙
Others
---
Renton Thurston: Eureka Seven
Because he's so cute, sweet and dorky.
Naruto Uzumaki: Naruto
He is everything to me and is an amazing person he protects his friends and love them similar to natsu he is soooo ah-mazing!
Britain: Sora no Otoshimotoa
He is my fave anime character so Im a little bias. He's just adorable! He's tsudere so nice youre good friends its the best
Ito Hikiotani: Punch Line
He is so KAWAIIIIIIIIIIIIII!!!
Kurosawa: Yamato Sukitte Ii na yo.
I don't know if I really wanted to put him here, but he's OK I guess.
Raku Ichijo: Nisekoi
He always saves you
Seginuma: Kiss Him Not Me
Her being an Otaku is my ultimate weak spot!
Kaoru and Hikaru Hitachiin: Ouran High School Host Club
You cant just choose one of them! Theyre kind funny and a bit mysterious. Romantic too! Sorry Tamaki
Atsushi Nakajima: Bungou Stray Dogs
So sweet and will get flustered easily.
---
I can't be the only one surprised to see Midousuji made the list, even if he is last place... Right?
He is a little creepy... But he's also cute! Creepy cute! But of course everyone's favourite ice king Victor came in at number one!
Let's just say most of these boys would have a hard time getting away from me... Especially Sebastian, and Levi. I love a good evil expression and great body alongside it.
We can't forget the sweethearts Gray and Yato, either! So happy to see them in the top five!
Valentines may be over, but our love for anime certainly isn't! We hope you enjoyed this poll. Make sure to check out our other Valentines articles, too!
---