Valentine's Day is upon us, readers, and love is blooming all around. Manga fans are right now grabbing their favorite series and debating who the best possible valentine from their beloved series is. Here at Honey's Anime, we decided to go at it from a different approach this year. We've discussed who the best valentines are for Valentine's Day but today, we look at the opposite side of the spectrum. Meet the 5 Manga Girls That Would Make the WORST Valentines! Let's see which girls you're going to want to avoid like the plague on this romantic day!
5. Kanade Noida from Hiai Mousou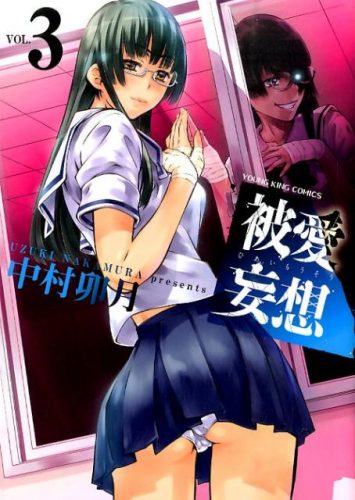 Authors: Uzuki Nakamura
Genres: Horror, Psychological, Seinen
Volumes: 3
Published: July, 2013 - February, 2015
Valentine's Day can be tough when it comes to finding that ideal girlfriend who wants you. In the case of Kanade Noida from the dark series Hiai Mousou, maybe not finding a girl could be a blessing in disguise. Hiai seems like a kind, shy, and intelligent girl who just has problems fitting in at school, which possibly comes from the fact that she's the principal's daughter. Unfortunately, Hiai isn't shy about stalking the one guy to show her affection—Kazuma Kadomae, the new homeroom teacher—and shows all of her affection in a rather…twisted way. Here's a warning to those who hate being alone on Valentine's Day. If you can choose between being alone or being with a girl like Kanade, we think being alone is better and safer.
---
4. Rio Miyaichi from Ana Satsujin (Peephole)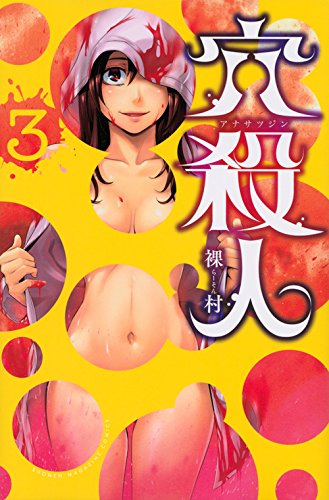 Authors: Larsson
Genres: Ecchi, Horror, Romance
Volumes: 8
Published: Dec, 2013- September, 2016
Being a voyeur is a crime but, in the case of Etsurou Kurosu, the punishment is horrifying. Our main man from Ana Satsujin met Rio Miyaichi, who is both his neighbor and a serial killer! Sure, Rio could bake you cookies and chocolates which are ideal Valentine's Day gifts but she might also kill you during your date. If you want to live a few more years, we advise you avoid hooking up with girls like Rio and try not to make them your beloved valentine…try really hard.
---
3. Tomie from Tomie

Authors: Junji Ito
Genres: Drama, Horror, Supernatural, Josei
Volumes: 3
Published: 1987- 2000
Sex appeal is one of the few things that nabs most men, especially those with weak wills. This aptly applies to a girl named Tomie who might seem stunning and mesmerizing but is also like a succubus with a lust for blood and insanity. Using her powers, Tomie can cause literal mayhem and has had people murder for her, which just fuels her power even more! Tomie might be super cute and seems to be the perfect arm candy for a guy but if she becomes your valentine…it might turn into a bloody Valentine's Day…
---
2. Yuno Kirishima from Uwa-Koi

Authors: Masahiro Itosugi
Genres: Drama, Ecchi, Romance, School, Harem, Seinen
Volumes: 6
Published: September, 2011- September, 2014
The childhood friend theme is one many of us—including us here at Honey's Anime—wish would happen more often. Your friend, who you know so well, admits their love for you and you two become a couple for the ages. That, to us, sounds like the perfect valentine to have. Yuno Kirishima, though, is the childhood friend we don't want as a valentine for the sheer fact that she is legit yandere to the extreme. Yuno fell in love with her friend—Yukiteru Tamaki—and when her feelings were toyed with, she began to unleash hell on him. Not only did she carve her name into his body but she began to act truly possessive in an evil way. Bottom line folks, Yuno is cute and seems perfect but behind that perfection lies a demon that we would rather exorcise then take as a valentine.
---
1. Mai Mashiro from Dead Tube

Authors: Mikoto Yamaguchi (Story), Touta Kitakawa (Art)
Genres: Ecchi, Horror, School, Seinen
Volumes: 13
Published: April, 2014- Present
Beautiful and quite alluring, Mai Mashiro screams "the girl you want for Valentine's Day"…right? Well folks, if you like girls who are killers and will make you record their killings, then sure, Mai is perfect. All jokes aside, Mai Mashiro is the girl your parents would want you to avoid in whatever way possible as she is not to be trusted and is truly a psychotic woman through and through. Valentine's Day was once associated with bloodshed before it became romantic so if you want to relive the past choose Mai Mashiro as your valentine of choice…or don't and make the right call by doing so.
---
Final Thoughts
The sea of girls to love in the manga world is vast and that makes choosing your ideal waifu a bit daunting. Yet, we think it best to avoid the girls above, even if you desire them in the slightest. Does our list hits all the worst valentines in manga? or do you think we missed some better examples? Kindly let us know using the comments below so we can avoid those ensnaring valentines ourselves! We hope you all have an amazing—and safe—Valentine's Day from us here at Honey's Anime!
---