We are nearing the third month of the summer 2020 season and while we've all enjoyed our outdoor adventures to the beach and other exhibits—despite the pandemic outside—now is the time to watch some good anime. Funimation—easily one of our favorite producers of anime—has launched numerous series this 2020 year and the anime only continues in this summer season. We here at Honey's Anime have found several anime that are currently streaming on Funimation that you need to watch before the summer anime season ends! Whether you love action or need some ecchi comedy, Funimation has you covered and so does this list down below!
5. Deca-Dence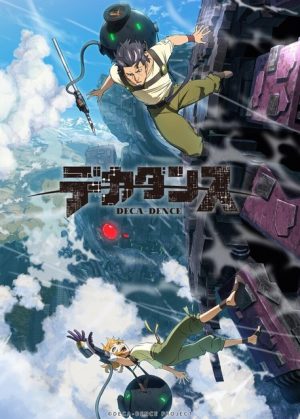 When a strange enemy dubbed the Gadoll appeared, humanity seemed destined for extinction. With little ability to fight back, humans went to the skies--titling this new land Deca-dence--above as a means of escaping the Gadoll and possibly create a strategy to defeat these unknown beings. With new weapons developed to take down the Gadoll, humans have unleashed warriors titled Gears in order to return humanity to the life it once had. However, Gears like Natsume and armorer Kaburagi are soon going to discover their enemy is something beyond their imaginations...
Deca-Dence started off the summer 2020 anime season with little fanfare. Those who went to watch the first episode were taken in by some amazing battles and truly great animation from studio Nut. However, Deca-Dence would surprise every viewer by removing what seemed like a normal action anime and becoming something quite outlandish. Needless to say, we here at Honey's Anime were shocked by what we witnessed in Deca-Dence and know you readers out there need to give this series a shot. Deca-Dence has only just begun but we've already been hit with surprises left and right from the original series!
---
4. No Guns Life 2nd Season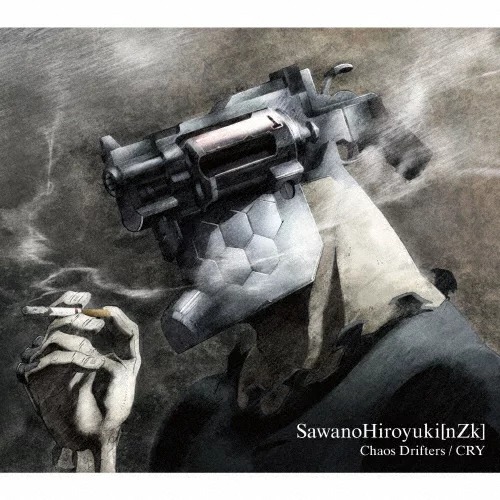 In December 2019--when the world was a bit calmer--anime fans were introduced to No Guns Life, a story that followed a mercenary called Juuzou Inui who was far from a normal merc. Juuzou was part of an elite outfit of warriors who had human modifications done making them into one of the beings known as the Extended. Losing numerous human limbs--his head is a literal gun--Juuzou was hell bent on taking down the corporation that made him and learn of the truth behind his modification and the world he thought he once knew. Even with his memories gone, Juuzou is not holding back on those he considers enemies!
Juuzou Inui and Mary Steinberg are back in the second season of No Guns Life and boy…we did miss our gun-headed warrior. No Guns Life 2nd Season picks up where the last wrapped up with our team continuing to follow Rosa's information and learning some interesting new facts pertaining to the Extended. So far, this second season has been a nice mix of information drops and action which is always welcomed by us otaku. No Guns Life 2nd Season is shaping up to be just as awesome as the last so the opportune time to catch up is during these summer scorchers!
---
3. Uzaki-chan wa Asobitai! (Uzaki-chan Wants to Hang Out!)

What do you get when you take a guy who loves peace—in this case our main protagonist Sakurai Shinichi—and get him involved with a loud college student who loves excitement? You get Uzaki-chan wa Asobitai which has been making us laugh since episode one aired this July 2020. Hana Uzaki is a cute—and quite well endowed—girl who has stolen our hearts with her goofy antics and strange mannerisms. While this ecchi comedy has sparked some intriguing debates in the anime community—focused mainly on the main girl Uzaki herself—we have found the series quite silly and are enjoying what it offers. If you have a Funimation account and need some outrageous humor with some ecchi themes, you need to try out Uzaki-chan wa Asobitai!
---
2. Enen no Shouboutai: Ni no Shou (Fire Force Season 2)

Enen no Shouboutai's first season introduced the world to a strange threat of human combustion and fires created from those possessing supernatural gifts.The first season of the English titled Fire Force, was incredible and when news launched of a second series, we here at Honey's Anime binged the series on Funimation!
Fire footed Shinra Kusakabe and his Fire Force brigade have had a nice respite but the time has come for their grand return. Enen no Shouboutai: Ni No Shou is the second season of this firefighting shounen and already things are heating up. Shinra is facing new challenges as new enemies continue to emerge and equally the various internal battles waging in the Fire Force. Can Shinra overcome these heated trials or will he give us his firefighting days? We doubt the latter but only you can discover the truth by watching Enen no Shouboutai: Ni no Shou with us on Funimation!
---
1. Sword Art Online: Alicization – War of Underworld 2nd Season

Asuna, Sinon, Klein, Leafa and numerous others have come to join our warriors of the human realm in the second season of Sword Art Online: Alicization and these battles have already begun to get underway! While it seemed our heroes had a new advantage thanks to the inclusion of various allies from the past Sword Art Online series, the enemies have also begun to get stronger! Kirito is still in his coma-like state and our heroes are in dire need of the legendary Black Swordsmen! Every episode so far has kept us on the edge of our seats and even the ACs in our rooms aren't enough to keep us cool! These battles are getting hot and who knows what will happen next!
---
Final Thoughts
While we love the beach and are glad they have reopened during these troubling times, we equally like the cool comforts of our air-conditioned rooms. That's why we're watching all of our favorite summer 2020 anime on Funimation and invite you readers to join us! What shows this 2020 summer season have you been binging or following? Comment below to let us know and stick to our cooled hive here at Honey's Anime for even more anime articles!