When it comes to sports manga, there are two games that always get the spotlight: soccer and baseball. Sure, the manga world offers all kinds of sports, from cycling to board games and much more, but if you compiled every title in this genre, then the overwhelming majority of them will be either about soccer or baseball. It's pretty much a testament to the huge popularity that they have in Japan.
That is pretty much the reason why this article strives to offer other kinds of sports manga instead - the underrated kind. The entries on this list are not only underrated due to their lack of popularity or readership, but also because they focus on sports that don't really have the same level of mainstream attention as soccer, baseball, or other big sports out there. So here are 5 underrated sports manga that you've probably never read before.
5. Golf: Robot x Laserbeam

Mangaka: Fujimaki, Tadatoshi
Genres: Sports, Comedy, School Life, Shounen
Volumes: 7
Published: Sep 2020
Robato Hatohara is a calm and collected highschooler who always does things in a precise and calculated manner. He indeed behaves just like a robot, which is why his classmates call him Robo. However, when a friend asks him to visit a golf course and introduces him to the intricate world of golf, Robo is definitely not interested. He is crazy good at it, but he just doesn't really see the point in doing it.
Unlike any other typical sports manga where the main character falls in love with the sport the moment they give it a try, Robo completely dismisses the idea of being seriously involved in golf. His shot can produce a laser beam trajectory for the ball, but even that is not enough to make him commit to it. What eventually changes his mind is meeting his fateful rival. Yes, this manga begins with the pure spirit of competition. Along the way, Robo meets so many quirky people with their own unique playing styles, and at the same time, readers can find out more about this sport as well.
---
4. Motorcycle Racing: Toppu GP

Mangaka: Fujishima, Kosuke
Genres: Sports, Drama, Seinen
Volumes: 7+
Published: Apr 2017 - Present
Toppuu Uno has been participating in motorcycle racing since he was just a little kid. From his time competing on minibikes with the local kids to his staggering performance against top contenders from all over the globe in the prestigious MotoGP, this story is all about Toppuu's struggle and determination in order to become the youngest ever MotoGP champion.
The most stand out thing from Toppu GP is the art. Every little component of the machine is drawn so realistically, just like how it appears on a real bike. Not only that, but the sensation of speed and the pressure of racing against others are also conveyed properly through every panel. So with Toppu GP, you'll get an interesting story of a boy who strives to achieve his dream, amazing illustrations of machines and movements, and also knowledge regarding the world of motorcycle racing - all in the same book.
---
3. MMA: All-Rounder Meguru

Mangaka: Endo, Hiroki
Genres: Martial Arts, Sports, Drama,Seinen
Volumes: 19
Published: Mar 2017 - Mar 2021
During his highschool years, Meguru decided to learn Mixed Martial Arts. He used to do Karate all the time with his friend Takashi when they were little, but he has long since abandoned that road. So he figures that now is a good time to pursue the way of martial arts one more time.
Six months in, Meguru enters an amateur MMA championship. As fate would have it, his first opponent is Takashi, now looking like a completely different person and definitely way more skilled than Meguru. So begins their rivalry in one of the most dangerous combat sports of modern day.
Similar to Toppu GP, the best thing about All-Rounder Meguru is how detailed everything is portrayed, especially during the matches. There are so many intricate movements in MMA, especially when it comes to grappling and Brazilian Jiu Jitsu, and each movement is captured beautifully. Sometimes, the time lapses between each panel are just seconds away from each other in order to properly showcase how Meguru transitions from takedowns to triangle chokes in great detail. What a great reading experience!
---
2. Gymnastics: Moon Land

Mangaka: Yamagishi, Sai
Genres: Sports, Slice-of-Life, Shounen
Volumes: 9
Published: Jan 2019 - Nov 2020
Mitsuki Amahara falls in love with gymnastics the first time he sees it as a boy. To him, the ability to fully control your body from head to toe and perform wondrous movements with it is so fun and captivating. And for the longest time, that's the only thing on his mind as he learns more and more about the sport. He never cares about competing against other people.
However, that sentiment starts to change when he finally sees what a national-level gymnast can actually do. Seeing them lift, twist, and swing their body while gripping the parallel bars with such elegant movement immediately opens up Mitsuki's eyes to the exciting world of challenging oneself to do better than others. And as someone who's been unintentionally spending so much time on the fundamentals, his growth potential is truly limitless.
One of the characters in the manga says that gymnastics receives a lot of coverage when it happens in the Olympics, but outside of that, the general public doesn't really get the chance nor the interest to see it. This manga offers one of the best ways for regular folks to gain insight into this fascinating sport, along with an inspiring coming-of-age story that will surely intrigue the readers to at least watch a gymnastic competition.
---
1. Table Tennis: Ping Pong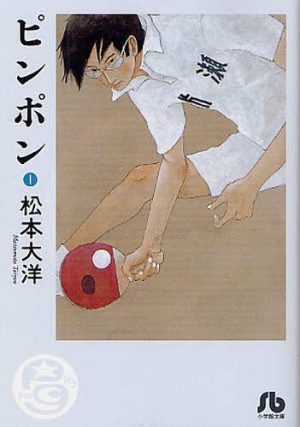 Mangaka: Matsumoto, Taiyou
Genres: Sports, Drama, Slice-of-Life, Seinen
Volumes: 2
Published: May 2020 - Sep 2020
Makoto Tsukimoto, often called Smile by his close friends, has been playing table tennis for as long as he can remember. At first, he simply follows his popular friend, Yutaka Hoshino, also known as Peko, and uses ping pong simply as a way to kill time. What he didn't realize is the fact that he actually has become one of the best, if not the best, players in the area.
The coach of the ping pong club quickly realizes Smile's potential and keeps on hounding him to seriously begin training as an athlete. However, there is one small problem. Smile doesn't have even an iota of will to win any matches. Smile would even go as far as losing on purpose just to avoid all of the attention and hassle of being a winner. So what would happen if Smile finally begins to take Ping Pong seriously?
Ping Pong explores the topics of talent, friendship, inferiority, and the struggle to be better than others that naturally resides within every human, especially athletes. These collages of complex emotions are told through the zany and idiosyncratic art style that has become the trademark of Matsumoto Taiyou's works. And that is what makes Ping Pong such a fun and unique sports manga.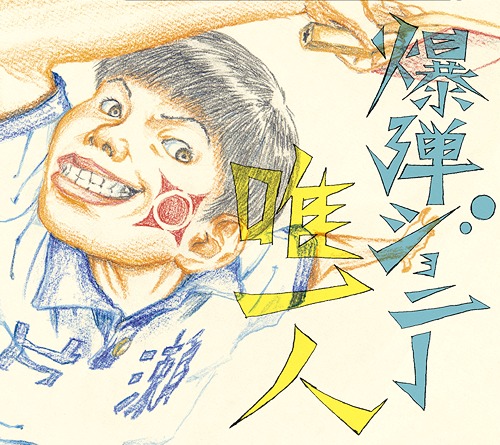 ---
Final Thoughts
From the benefits of using custom parts for a racing bike to the offensive attack in table tennis, every entry on this list presents lots of valuable and interesting information. Because even more so than any other genre, sports manga can offer not only a good story, but also technical knowledge and insights into a world that is normally only known by its practitioners.
And that is why you should read any of the entries on this list. Because who knows? Maybe you'll discover that you were interested in golf or gymnastics all along. All you needed was a good and fun manga to give you that little nudge.
Have you read any of the manga on this list? If you have, what do you think about them? Or perhaps you know other manga that you think deserve to be mentioned here? Let us know in the comment section below.
---