Do you believe that children are the future? It's been known that change is possible through the minds of youths, as they are groups of individuals who can conjure innovation, refining elements that traditionalists don't normally see themselves. Young adults in modern time have produced groundbreaking movements and as a result, are forces that cannot be disregarded. Such is the case in the anime Children of the Whales, as we journey with Chakuro and the others in exploring their passions and curiosities. A fantastic Fall 2017 anime, we at Honey's present to you 6 anime like Children of the Whales in hope that these series will ignite the spark to create waves of your own.
Similar Anime to Kujira no Kora wa Sajou ni Utau / Similar Anime to Children of the Whales
1. Made in Abyss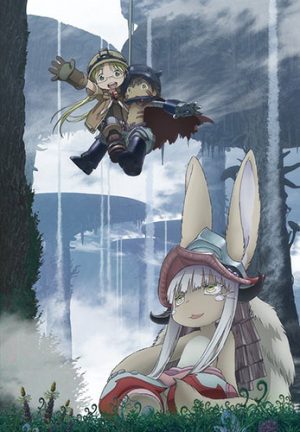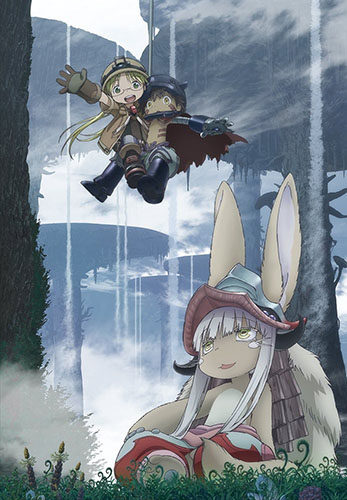 Episodes: 13
Aired: July 2017 – September 2017
Made in Abyss takes place in an environment surrounding a ginormous chasm called the Abyss. The mysteries circulating this magnificent place have drawn many to study its history. Brave and courageous individuals known as Divers are incredibly bold explorers who take great risk in sharing their findings with others. The White Whistles are some of the many famed and legendary Divers, highly recognized figures in society. Moving along, we run into a legacy White Whistle named Riko, a girl who wants to be just like her mom. As she explores, Riko bumps into a boy-like robot named Reg. Reg is lost, needs her help, and must recover technology in an area Riko isn't permitted to explore. As the two proceed deeper into the Abyss, they both discover something very unlikely about the Abyss' overall existence.
Made in Abyss and Children of the Whales are two exciting tales about exploring mysterious and unfamiliar worlds. The inquisitiveness of our characters is illuminated, and as we journey with our friends in unearthing the secrets behind these diverse cultures and landscapes, we are able to see that what they learn can greatly affect present society. Additionally, the animation in both anime is absolutely gorgeous, capturing breathtaking and serene environments.  
Made in Abyss PV
---
2. Shinsekai yori (From the New World)

Episodes: 25
Aired: September 2012 – March 2013
Shinsekai yori (From the New World) follows humanity into the future, as the population has transformed into a utopian society. We observe that psychic humans are now able to live peacefully because they've put aside their violent ways. During that tumultuous time, many power-wielders used their abilities to oppress others. Overcoming this revolt, the citizens have once and for all escaped this savagery. Further into the story, in the town of Kamisu 66, we notice 12-year-old Saki Watanabe, a young girl who has just awakened to her powers. Joining her friends at Sage Academy, Saki questions those who have not come into their powers yet, delving into the mysteries behind this circumstance. Moreover, rumors and secrets surround her community, shaking the core of this newly claimed utopia.
Both of these anime's stories center on exceptional teenagers with great abilities and intellect, characters inhabiting a mysterious civilization that appears serene, but later exposes dark and shocking secrets. Shinsekai yori and Children of the Whales reflect on what it means to grow up in a society newly emerging from a rocky infrastructure. Furthermore, each story is engaging in similar fashion, with building and twisting plot-lines.
From the New World Trailer
---
3. Kaze no Tani no Nausicaä (Nausicaä of the Valley of the Wind)

Episodes:
Aired: March 11, 1984
Taking place in the distant future, Kaze no Tani no Nausicaä or Nausicaä of the Valley of the Wind captures the story of a civilization continuing to suffer from the aftershock of a nuclear catastrophe. Although a resilient society, the result of the "Seven Days of Fire" remains threatening to their world because the ecosystem has drastically transformed the region into a destructive force bent on consuming the rest of humanity. At the edge of this dangerous jungle rests a peaceful farming kingdom known as the "Valley of the Wind." Kind and captivating, Princess Nausicaä is hard at work trying to keep hostiles at bay, in all forms, in order for her Valley to remain undisturbed and tranquil.
Nausicaä of the Valley of the Wind and Children of the Whales are two extremely beautiful animations, expressing real world conflicts hidden beneath a palette of light and airy colors. Taking place post apocalypse, or very close to it, these worlds are emerging from instability, but demonstrate that positivity, strength, and will power are a few qualities to help citizens gain their sense of virtue.
Nausicaä of the Valley of the Wind – Official Trailer
---
Any Anime Like Children of the Whales / Any Anime Like Kujira no Kora wa Sajou ni Utau ?
4. Nagi no Asukara (A Lull in the Sea)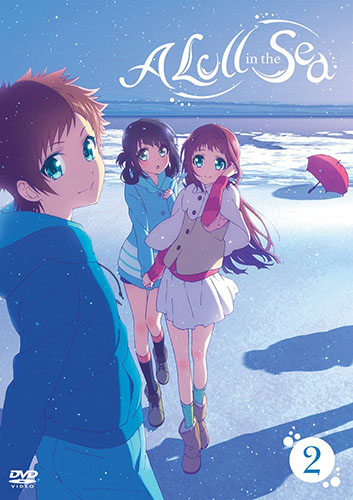 Episodes: 26
Aired: October 2013 – April 2014
Humanity long ago used to live in the seas, granting them the ability to breathe underwater. However, as many migrated to the surface, the population lost that gift. As time went on, surface dwellers and underwater folk grew to despise one another. In Nagi no Asukara, we watch the lives of a group of friends living in this underwater village. Companions Hikari, Manaka, Chisaki, and Kaname are faced with the shutdown of their school, forcing them to study on the surface. Throughout the series, these four friends are thrust into this environment, learning to deal with the challenges of living among people on the surface. On top of this, these young adults must conquer the challenges of personal growth and obstacles.
Falling under the fantasy and drama genres, A Lull in the Sea and Children of the Whales display very similar picturesque surroundings, as artists truly want their viewers to experience and imagine what it would be like to exist in these environments. Our characters in both anime are faced with epic changes surrounding their home, forced to dive into the conflict in order to produce results on a grand scale. Strong, determined and dedicated, we love our main characters' compelling nature.
A Lull in the Sea – Official Announcement Trailer
---
5. Shuumatsu Nani Shitemasu ka? Isogashii desu ka? Sukutte Moratte Ii desu ka? (WorldEnd: What do you do at the end of the world? Are you busy? Will you save us?)

Episodes: 12
Aired: April 2017 – June 2017
Shuumatsu Nani Shitemasu ka? Isogashii desu ka? Sukutte Moratte Ii desu ka? or SukaSuka, as it's commonly known, is an anime about Willem Kmetsch, who leaves his home behind to battle creatures called "Beasts." Beasts have emerged from the depths of the earth, thus threatening mankind's livelihood. In the midst of battle, Willem unfortunately plunges into ice. Five hundred years later, we find Willem again, as the only survivor of humanity. Banding together with other surviving races, Willem finds sanctuary on an island in the sky, still fearing the Beasts on the land below. One day, Willem is tasked with being a weapons keeper, later realizing that these weapons are actually Leprechauns. Regarding themselves as disposable means to end conflict, Willem takes a liking to these Leprechauns, caring for them and showing them that life overall is more valuable when it does not involve conflict and violence.
When comparing SukaSuka to Children of the Whales, we observe our characters living in unique and robust fantasy worlds, both marvelous and stunning. The main characters, Willem from SukaSuka and Lykos from Children of the Whales, have recovered into timelines far advanced from their own and must learn to adjust to the challenges of present day. Even though our MCs are afflicted with circumstances that decrease their life expectancy, this quality does not change their craving for adventure. Filled with comedy and action, these two anime will not fail you!
WorldEnd: What do you do at the end of the world? Are you busy? Will you save us? PV
---
6. Hai to Gensou no Grimgar (Grimgar: Ashes and Illusions)

Episodes: 12
Aired: January 2016 – March 2016
Hai to Gensou no Grimgar accounts the tale of a group of strangers, who without any recollection of their prior lives are stranded with the resolve of participating as soldiers in the Reserve Army. Their responsibility in this battle is to eliminate any threat to their new world called Grimgar. Unfamiliar in their surroundings and forced to become warriors, their game like environment becomes real life or death when our soldiers are dealt with no do-overs or game reset.
In comparison, Grimgar and Children of the Whales portray the elements of beauty and despair, as our characters are depicted heroically and virtuously. Delicate and light animation accompanied with a quaint and radiant soundtrack, both anime offer a unique story followed by a riveting message to ponder on once the series are completed. See for yourself what they both reveal.
Grimgar, Ashes and Illusions
---
Final Thoughts
We hope you enjoyed our recommendation for 6 anime like Children of the Whales. If you haven't already, make sure to check out all of these great titles, as they are ones that will not disappoint! Children of the Whales focuses on so many elements, in particular how exploring differences among people spotlights each persons' own distinct individuality. Even though we know these are only a few of many in comparison, let us know if we've missed any! What other anime similar to this one can you suggest to us and other readers? Leave your comments below! Later!
---