También puedes leer este artículo en:Español
Are you a fan of Sci-Fi, futuristic stories or robot girls? If you said yes, chances are high that you already know of this season's newest action show: Dimension W.
This story is set in a not-so-distant future where humanity has managed to find an infinite source of energy by using a fourth dimension, Dimension W. Bad-tempered hero Kyouma doesn't want anything to do with this form of energy and resents all new technology. As a hunter for illegal coils he gets drawn into the crime scene of his city and has to stay on top of his game if he wants to survive.
The first episodes of Dimension W seem promising, but there might be some of you that are still wondering whether to give this show a try. That's why we have come up with six similar anime to make your decision a little bit easier. Enjoy!
Similar Anime to Dimension W
Similar Anime to Dimension W
1. Cowboy Bebop

Episodes: 26
Aired: April 1998 - April 1999
Let's start this list off with an oldie but goodie, one of my all-time favorite shows: Cowboy Bebop.
This story will bring you far enough into the future to experience space travel and see humanity surpass the boundaries of planet earth. Together with easy-going Spike and grumpy cyborg Jet you will encounter amazing fights, bounty hunts and many bizarre characters, so get ready for a crazy space adventure!
While Cowboy Bebop focuses more on space travel, it also depicts life in futuristic cities, just like Dimension W. Both heroes make a living by hunting down criminals and are way more than amateurs in their field. Also, Spike and Kyouma both have dark pasts that they have to forget in order to keep going forward in their lives. Cowboy Bebop is a must-watch for all fans of anime!
Cowboy Bebop - Available Now in HD - Trailer
---
2. Metropolis

Episodes: 1
Aired: May 2001
Next up we have a recommendation for all movie fans out there with Sci-Fi adventure Metropolis.
Metropolis is the name of the futuristic city that stands at the center of this movie. It is a city where humans and robots should be able to coexist, but there are more than just a few conflicts separating the two sides. This adventure involves robots, scientists, powerful leaders and detectives and will give you a dark interpretation of the future lying ahead of us.
This recommendation is definitely a must watch for all Sci-Fi fans, not only because it was inspired by the German silent movie of the same name, released in 1927. Similar to Dimension W, we have a plot revolving around humans and robots coexisting in a dystopian future, but it is really the depiction of future technologies and urban life that connects the two. If you are looking for a movie to watch on a night in, give Metropolis a try.
Osamu Tezuka's Metropolis - Trailer
---
3. Gangsta.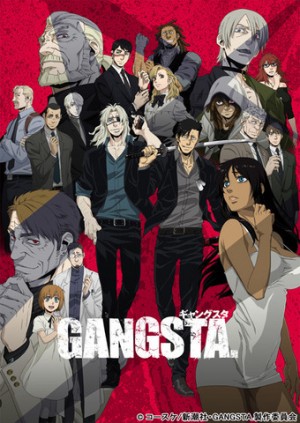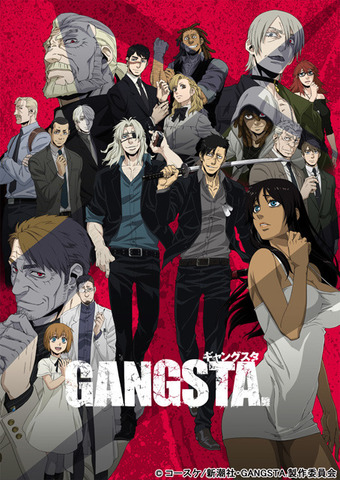 Episodes: 12
Aired: July 2015 - September 2015
You want more tough guys and badass fights? Then check out Gangsta., the next recommendation on this list.
Nic and Worick know their way around the dark streets of their city. Ergastulum is a dangerous place filled with thieves, prostitutes and murderers, but no job is too dirty for our heroes. With weapons, muscle power and witty comebacks they are ready to take on anyone standing in their way.
Dimension W can be described as a more child-friendly and colorful version of Gangsta. In both shows we have big cities filled with criminals as well as grim-faced heroes that take care of the bad guys. The overall vibes are quite similar, but Gangsta. tries especially hard to set a dark and dirty mood. Definitely check it out if you are a fan of criminals, man-on-man fights or straightforward stories.
TV anime "GANGSTA. (Gangsta)" PV 01
---
Any Animes Like Dimension W?
4. Plastic Memories

Episodes: 13
Aired: April 2015 - June 2015
Let's move on to the most recent recommendation on this list with a love story from the Spring Season 2015.
Plastic Memories tells the story of Isla and Mizugaki, an android girl and a so-called retriever. It's their job to collect Giftia, humanlike androids, that are reaching their expiration date. If they are not taken care of, they will lose control and harm the people around them. Mizugaki is slowly getting a hang of his new job, but soon he has to face a sad reality: he is developing feelings for Isla while she is reaching her expiration date.
Don't get me wrong, the relationship between Isla and Tsukasa is nothing like the one between Mira and Kyouma, so don't expect any romance from Dimension W. However, both shows have a similar female lead. Isla and Mira are both not human even though they look and act like normal girls. Also, they especially cater to male audiences since they are cute, sometimes helpless and always ready to help those in need. Fans of robot girls will enjoy!
April 2015 broadcast anime original work of "Plastic Memories" PV "Steins gate" scenario writer #Plastic Memories #Japanese Anime
---
5. Darker than Black: Kuro no Keiyakusha (Darker than Black)

Episodes: 25
Aired: April 2007 - September 2007
Almost 10 years old, but still one of the top anime out there: next up on our list is mystery and Sci-Fi show Darker than Black.
In the universe of Darker than Black two gates open on earth; Heaven's Gate in South America and Hell's Gate in - you guessed it - Japan. Together with these gates, humans known as Contractors appear who have gained supernatural abilities in exchange for their humanity. Get ready for a darker version of Japan filled with crime, hate and supernatural battles.
Darker than Black is a masterpiece that explores the human mind. Not only is the story intriguing, but the whole atmosphere of the show feels unique - similar to Dimension W. This should come as no surprise since both original manga are written by the same author, Iwahara Yuuji. Both shows have their own approach to futuristic cities, so all fans of Sci-Fi should definitely check them out.
Darker than Black Opening 1
---
6. Psycho Pass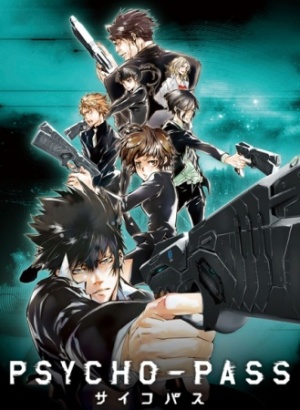 Episodes: 22
Aired: October 2012 - March 2013
Last up is a show that most of you should already be familiar with and if not, it's about time to change that. Get ready for Psycho Pass.
In a future where a person's personality and criminal potential can instantly be measured, public order is maintained by a special police force. With the help of futuristic technology these professionals take criminals out before they even commit a crime. But there are people who find ways around this technology and it's up to badass Kougami Shinya and newbie Tsunemori Akane to stop them.
Not only is Psycho Pass set in the near future, but similar to Dimension W we have a single technology that controls everyone and everything. While both systems seem to promise freedom and safety, they are secretly controlling the population. Fans of dystopian stories and Sci-Fi settings will definitely enjoy both shows, so check them out when you have the time.
Psycho-Pass Season One - Official Trailer
---
Conclusion
This concludes our recommendations for this time. While it was hard to find anime that have exactly the same vibe as Dimension W, there are more than enough shows out there for fans of futuristic stories. All of our choices today will introduce you to alternative universes filled with crime, modern technology and badass characters. Check them out and tell us your impressions down below.
What do you think of the first episodes of Dimension W and which other shows did it remind you of? Feel free to leave a comment and share your thoughts.
---