También puedes leer este artículo en:Español
Just shy of reaching the middle of the winter season, we've figured out which series we want more of and which ones we'll pass on. One jewel this winter has been Gabriel DropOut. With it's combination of sweet, innocent-looking little girls that happen to be angels and demons, wonderful comedy and otaku culture, it's no surprise we're already itching for more.
If you want more cute little girls that range from angelic to straight up devious and a whole lot of ridiculous comedy, we've got just the list for you!
Check out our recommendations for anime like Gabriel DropOut!
Similar Anime to Gabriel DropOut
1. Pita Ten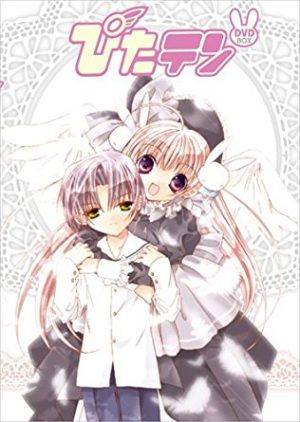 Episodes: 26
Aired: Apr. 2002 – Sep. 2002
We're starting off this list with sort of an oldie. Everyday middle schooler, Kotaro, has his life turned upside down by the appearance of Misha, an angel comes to earth. Misha is extremely hyper and innocent and wants nothing but to make people happy; but she is only an apprentice angel, which means she makes a LOT of messes. Oh, and Misha's roommate Shia is a sweet, kindhearted... demon??
Pita Ten is the early 2000's version of Gabriel DropOut. Adorable moe characters that just happen to be a troublemaking angel - though it's more because of her extreme innocence - and a goody-goody devil. A bit more on the cute side and less on the random one, it's a classic version of the angel/devil situation. Worth checking out if you like seeing cute little girls getting into super moe trouble! It's like Gabriel DropOut with the moe/kawaii factor raised to 11.
Pita Ten Trailer
---
2. Himouto! Umaru-chan

Episodes: 12
Aired: Jul. 2015 – Sep. 2015
Umaru Doma is a perfect high school girl. She's the smartest, nicest, funniest, most beautiful girl in school. She is the admiration and envy of many, as she effortlessly floats on by. Until she gets home and turns into a slobby chibi otaku! She changes into loungewear, breaks out the chips and cola and some video games... or anime, or manga, or all of the above. This is her true self and only her brother Taihei, who she lives with, knows her secret and dotes on her at every turn. She's one lucky otaku...
While Umaru-chan doesn't have any angels or demons, it has its share of randomness, cute girls, and otaku life. Umaru is reminiscent of Gabriel in her true apathy towards people and anything that isn't one of her geeky obsessions. Then there's the super sweet and kind friend, Ebina, who is very close to her and... can maybe change her? There are also other random and hilarious supporting characters, like Umaru's self-proclaimed rival, Sylphinford (Satanichia, anyone?). If you like Gabriel DropOut and you haven't yet seen Himouto! Umaru-chan, you are missing out!
Himouto! Umaru-chan Trailer
---
3. Hataraku Mao-sama! (The Devil is a Part-timer!)

Episodes: 13
Aired: Apr. 2013 – Jun. 2013
While Satan and his army are taking over Ente Isla, a hero called Emilia stops them in their tracks. In an effort to escape, the demon lord finds himself transported through a portal to the human world. Stuck in Tokyo, Mao (his new human name) gets a part-time job at a fast food place and vows to become the ruler of earth, starting with that MgRonalds! But wait, is that the hero Emilia looking for an extra order of fries? Uh oh...
Hataraku Mao-sama may be about Satan instead of cute little girls, but it's just as random and hilarious as Gabriel DropOut. You've got a demon lord who has had to give up on his otherworldly life for one reason or another, and now finds himself deep in the trenches with humans and making the best of it. Just like the newly arrived demons and angels in Gabriel DropOut, Satan's transition into making the most out of his new life, and all the other supernatural beings that get involved, bring non-stop laughs. The struggle is real, and it's hilarious!
The Devil is a Part-Timer! Trailer
---
Any Anime Like Gabriel DropOut ?
4. Panty & Stocking with Garterbelt

Episodes: 13
Aired: Oct. 2010 – Dec. 2010
Panty and Stocking are angels. Well, at least they were until they got kicked out of heaven for their less than angelic behavior. In order to return to heaven, they must exterminate ghosts in Daten city, but they're not taking it very seriously. Panty is a sex-addict and Stocking is a bit of a glutton for sweets, and that's all they want to do.
With a lot more ecchi and fighting scenes than Gabriel, Panty & Stocking with Garterbelt is another anime with cute angels that behave in the completely opposite way than one would expect. The randomness scale is off the charts, and you'll get your fill of girly friendships between weirdoes. Imagine a rated R Gabriel DropOut, that's exactly what this is.
Panty & Stocking with Garterbelt Trailer
---
5. Binbougami ga! (Good Luck Girl!)

Episodes: 13
Aired: Jul. 2012 – Sep. 2012
Ichiko Sakura has an amazing power that allows her to get anything she wants from anybody she wants, but the truth is, this ability just steals people's good luck! This is where Momiji comes in, she's a poverty god sent to restore the balance of the world by dealing with Ichiko and retrieving all the luck she's stolen. Are they rivals? Frienemies? All of the above?
The relationship between Ichiko and Momiji is very similar to that of Gabriel and Satanichia; one doesn't care about anything or anybody but herself and the other just wants to beat her. Except Ichiko is a luck-sapping girl instead of a bad angel, and Momiji is a poverty god instead of an obsessed demon. Though this one is more of a parody, Binbougami ga! Is yet another random, silly anime with cute girls doing ridiculous things together and to each other.
Binbougami ga! Trailer
---
6. Yuru Yuri (Yuru Yuri: Happy Go Lily)

Episodes: 12
Aired: Jul. 2011 – Sep. 2011
When Akari Akaza catches up with both of her senpai in middle school, she joins the "Amusement Club" formed by her friends; Kyouko, who is a big otaku; and Yui, the voice of reason. Soon after, Chinatsu, a classmate of Akari's, asks to joins the club. There's more than just sisterly friendship in this group, feelings run deeper than we first think. These girls may not be supernatural beings, but they sure get into trouble as if they were!
While the girls in Yuru Yuri are actually very close friends and not just out to ruin each others' lives, they get into pretty hilarious situations by being reckless, jealous, and basically just doing whatever they want. Kyouko and Yui already remind us of Gabriel and Vignette, but they're joined by even more crazy girls, just like in Gabriel DropOut. Except with more shoujo ai sprinkled about. Imagine Gabriel DropOut with girls who kiss girls.
Yuru Yuri Trailer
---
Final Thoughts
There you have it! If you want groups of girls getting into way more trouble than their innocent looks may suggest, you got it! If all you want is to see are demons and/or angels causing trouble while getting into hilariously ridiculous situations, we've got that too! Just want a random, unique otaku character to follow in their daily life, you can find it here.
Gabriel DropOut's a great little supernatural comedy that has a million reasons to be loved. Tell us what you like (or don't like) about Gabriel DropOut in the comments below! And if you have any other suggestions for those who love it, please add those too, we'd love to hear what you have to share.
Nya~!
---