También puedes leer este artículo en:Español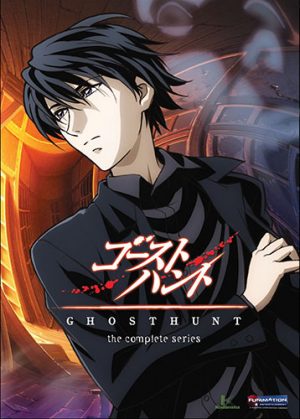 You may have knowledge of an old hospital or an abandoned building in your town, rumored to be haunted, plagued with ghost stories, and closed off to the public due to its horrendous history. You may have heard such things as "Oh, my brother's friend went in there one night on Halloween. He saw shadows and heard doors slam on the floor above even though no one else was there!" From this, a figurative light bulb flashes above your head. Rational tells you to stay away, but the adventurer in you compels you to gather your friends and scope out the area.
Urban legends play a great part in popular culture. They give us insights into our greatest fears, all the while drawing out one of humanity's greatest gifts: curiosity. In the anime Ghost Hunt, we succumb to all these emotions and more. We also explore the methods of paranormal investigation, accounting the myriad of spiritual practices attempting to rid these restless beings from the living world. Essentially, we give you our recommendation for 6 anime like Ghost Hunt. Seeing that the more you look at an ominous place, the more you believe the stories surrounding it; we hope that you will agree with our selections. Grab your flashlight and get ready for the hunt!
Similar Anime to Ghost Hunt
1. xxxHOLiC

Episodes: 24
Aired: April 2006 – September 2006
xxxHOLiC follows the story of Kimihiro Watanuki, a boy who has the ability to see and interact with spirits. Although this ability may sound awesome to some, he despises it, believing the ability to be a curse and burden. His first encounter with spirits became so overwhelming that he was forced to enter an establishment to be rid of them, if only for a second. Kimihiro is then introduced to a woman named Yuuko, the shop owner, who tells him she has a way of freeing him from his ability, albeit, for a price. Demanding that he is employed at this "wish granting" shop, Kimihiro is bound to experience an eccentric and peculiar journey.
Both xxxHOLiC and Ghost Hunt deal with the supernatural, portraying dark, mysterious tones. In addressing areas of unexplained phenomena, xxxHOLiC and Ghost Hunt attack and drive their storylines differently, with xxxHOLiC's Kimihiro centered on wish granting and Mai's team on paranormal investigations. The creators of both anime have taken the time to research this field; a learning experience, as well as entertaining. Collectively, they offer a taste of creepy excitement, definitely something that'll keep you engaged!
xxxHOLiC Trailer
---
2. Majin Tantei Nougami Neuro (Neuro: Supernatural Detective)

Episodes: 25
Aired: October 2007 – March 2008
Majin Tantei Nougami Neuro a.k.a. Neuro: Supernatural Detective is a story that centers on Neuro Nougami and Yako Katsuragi. Neuro is a demon who exhausted all of his resources regarding unsolved mysteries in his realm and decides to come to the human world, searching for more to solve. He comes across a young girl named Yako, a high school student with exceptional crime-solving, deduction skills. Yako is employed at a detective agency where Neuro is then brought on as her assistant. With his demon nature, possessing a special trait, he has been solving many of her cases, unbeknownst to her. Here, the duo works together solving crimes, even though Neuro holds back from drawing too much attention.
In comparing Neuro: Supernatural Detective with Ghost Hunt, both contain a young high school girl who becomes very involved in solving mysteries, but does not quite take full charge with investigations, as her male counterpart holds more authority in closing cases. As each series' story builds upon separate parts, Yako and Mai gain more knowledge in their field of study and soon exceed Neuro and Naru's expectations. Working behind a team of investigators, Neuro: Supernatural Detective and Ghost Hunt offer viewers a little bit of scary and funny at the same time.
---
3. Shinrei Tantei Yakumo (Psychic Detective Yakumo)

Episodes: 13
Aired: October 2010 – December 2010
Shinrei Tantei Yakumo focuses on a young college-aged guy named Yakumo, whose appearance is slightly abnormal because of his distinct red eye. However, this defective red eye is not so much a flaw, but an advantage, as it allows him to see and communicate with the dead. As we follow Yakumo, we are also introduced to his classmate Haruka Ozawa, who has recently encountered a string of bad luck, including the death of a friend and a suicide of another. As she fears she is next, Haruka seeks the aid of Yakumo. Together, Haruka and Yakumo unveil a surmountable amount of cases and mysteries that are just waiting for investigation!
Psychic Detective Yakumo and Ghost Hunt share a lot of similar qualities to include a psychic male character and his partner, a young -and in the beginning, naïve- girl who surely evolves, unexpectedly. Intertwined with very puzzling plots and suspenseful moments, both anime's objective involves a hunt for all things supernatural and in the end, attempts to restore the natural order of their lives. Even though Psychic Detective and Ghost Hunt differ in length, 13 versus 25 episodes, each series offers an equal amount of supernatural disturbances.
Shinrei Tantei Yakumo PV
---
Any Anime Like Ghost Hunt ?
4. Tasogare Otome x Amnesia (Dusk Maiden of Amnesia)

Episodes: 12
Aired: April 2012 – June 2012
In Dusk Maiden of Amnesia, we are first introduced to Teiichi Niiya, after he aimlessly wanders the halls of Seikyou Private Academy. Here, he meets a mysterious girl, Yuuko, who is known by rumors and such as the spirit that haunts the Academy. Yuuko's cause of death is unknown, but she was found in the basement of the older school building. Although she has no memory of her death, Yuuko and Teiichi, as well as Kirie and Momoe, form the Paranormal Investigations Club in order to find some answers. Furthermore, the group members explore countless other happenings around the school, featuring the "Infamous Seven Mysteries."
Dusk Maiden of Amnesia and Ghost Hunt are comparable because they share the same quality of humor, horror, and mystery in palatable amounts. Both series are truly enjoyable, visually pleasing, and offer fantastic opening songs. Throughout each episode, Dusk Maiden and Ghost Hunt provide numerous amounts of puzzles to solve in addition to the main plot, keeping the viewers on their toes.
---
5. Hyouka

Episodes: 22
Aired: April 2012 – September 2012
Hyouka follows the story of Oreki Houtarou who has made it his life motto to conserve his energy, doing things in moderation. At the request of his sister, Oreki joins the Classics Club and meets a girl named Chitanda. A curious and peculiar girl, she has a significant pull influencing Oreki in helping her solve many mysteries, particularly one that surrounds the very room they conduct meetings in. With the aid of other Classics members, Hyouka gives us a glimpse of modern, realistic everyday exploring, ideal for any novice who is interested in discovering local unsolved mysteries.
In Hyouka and Ghost Hunt, the overall structure and composition is very familiar, using distinct animation to capture the surroundings, matching musical accompaniment to appropriate scenes, and a near identical way of storytelling. In both series, the theme of mystery and case solving is present with a lead guy and girl, as they compliment each other with their own strengths and skills. Additionally, the personalities of our main characters are very alike as well.
Hyouka PV
---
6. Ryuugajou Nanana no Maizoukin (Nanana's Buried Treasure)

Episodes: 11
Aired: April 2014 – June 2014
Nanana's Buried Treasure centers on the life of Juugo Yama, a high school student who recently moved to Nanaejima Island. Nanaejima is a special man-made island built for students to achieve their greatest desires and success. At first glance, Nanana's Buried Treasure appears as your average slice of life, but wait! Upon arrival at Juugo's dorm, we meet Nanana, a spirit bound to his room after her untimely demise ten years prior. Nanana is an important aspect to Nanaejima's establishment, as well as her ability to discover rare treasures throughout the world. Unfortunately, some have disappeared after her death. So, after settling into the place and joining the adventure club, Juugo and his club mates go out to find the rest of Nanana's collection.
Although Nanana's Buried Treasure doesn't contain the eerie vibes that Ghost Hunt holds, both anime contain a sense of adventure, surprise, comedy, and a little bit of romance. As our main character in each series, Nanana and Naru, carry out a conflict or two that must be resolved, they aren't able to solve their problems as well as they would like without the help of a dynamic and lively group of people. You know what they say: "teamwork makes the dream work!" Essentially, even though Nanana's Buried Treasure and Ghost Hunt possess few similarities, both are very intriguing shows.
Nanana's Buried Treasure PV
---
Final Thoughts
Woohoo! We hope you enjoy our recommendations for 6 Anime Like Ghost Hunt. Two other titles we want to suggest that are just as awesome are Shinreigari: Ghost Hound (2007) and Another (2012), sharing similar qualities to Ghost Hunt. If you haven't already, make sure to check out all of these great titles as well as the original article. Even though these titles are only a few of many in comparison, let us know what you think! What other anime similar to this one can you suggest? Leave your comments below! See ya!
---
---
A horror Shoujo based around supernatural mysteries occurring across Japan is being investigated by the Shibuya Psychic Research Center. Mai Taniyama finds herself tangled into their world after accidentally breaking a video camera that was being used by the SPR. Leading up to a chain of events that resulted in Lin Koujo, who is the assistant of Kazuya Shibuya, getting injured to save Mai. Because of this Kazuya demands for Mai to take responsibility by becoming his assistant.
This anime is a good fit for horror and supernatural fans as it has a good mix of mystery, ghosts, and a small romance going on in the background. While some of the complexity from the manga has been changed to appeal to a wider audience, this is still a great anime to watch for its detective style and eerie twilight zone music.
Similar Anime to Ghost Hunt
1. Seikimatsu Occult Gakuin (Occult Academy)

Episodes: 13
Aired: July 6, 2010 –September 27, 2010
The heroine of this anime is Maya Kumashiro, the headstrong, no nonsense daughter of the former Headmaster of Waldstein Academy. Maya had just begrudgingly returned to the academy to succeed her father and get her revenge. However, her plans to destroy the academy change when she reluctantly teams up with Fumiaki Uchida.
Fumiaki explained that he had been sent back to 1999 from 2012 to prevent the apocalypse foretold in the Nostradamus Prophecy that would be brought about by the Nostradamus Key. After hearing out his plea for help, the two set out to find and destroy the Nostradamus Key in order to prevent this impending doom.
Occult Academy centers around the strange events taking place in their world. Maya definitely handles the mysteries going on around her quite well, and makes this anime not only stand out for its supernatural theme, but for presenting an intelligent and strong female Lead. Not to mention, the dark and gothic vibes with other interesting characters and creepy school, makes this anime go well with Ghost Hunt!
Seikimatsu Occult Gakuin Teaser
---
2. Kyogoku Natsuhiko Kosetsu Hyaku Monogatari (Requiem from the Darkness)

Episodes: 13
Aired: October 3, 2003 –December 26, 2003
The story follows the misadventures of a would-be author Momosuke, who is writing a collection of 100 ghost stories and his encounters with the Ongyou. The Ongyou are a mysterious group of three supernatural detectives that investigate and solve mysteries in order to bring about their idea of justice.
Requiem from the Darkness does an excellent job of introducing and explaining Japanese folklore. Plus, the vivid use of colors and camera angles along with an unique art style make this anime a good choice for fans of Ghost Hunt want a darker story with a mix of mystery, supernatural creatures, suspense, and Japanese culture in an Edo time period.
Requiem from the Darkness
---
3. Mushishi

Episodes: 20
Aired: April 5, 2014 –December 21, 2014
Mushishi's music, by the same composer as Ghost Hunt, offers more difficult and complex themes as the mysterious and paranormal events taking place around the main character set a more serious tone, and is very thought provoking.
While the plot revolves around Ginko, a wandering "mushishi" who is the type of person who specializes in dealing with primitive spirits called, "mushi", and other types of supernatural creatures. As Ginko goes from town to town, he investigates cases and helps those affected by mushi.
Mushishi Vol. 1 Trailer
---
Any Animes Like Ghost Hunt! ?
4. Rental Magica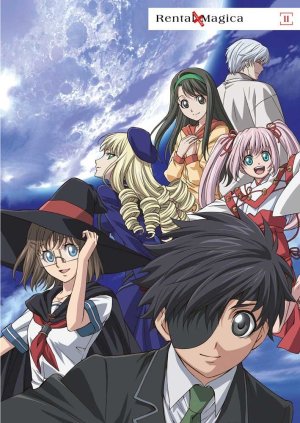 Episodes: 24
Aired: October 7, 2007 –March 23, 2008
Right off the bat, this anime gives a similar setting and theme as Ghost Hunt with its magician dispatch service. Plus, it also has some playful, action packed, episodes with a little bit of comedy and romance mixed in. This anime changes directions a lot so each episode concludes itself, and the next one tells a different chain of events. Also, the character designs and powers of the main characters are extremely similar.
The story takes places after Itsuki Iba father mysteriously vanishes and he has to take over the family's business: a magician dispatch service that handles all the things that go bump in the night, along with daytime spooks and spirits.
Rental Magica - AX 2009 Trailer
---
5. Shiki

Episodes: 22 + 2 DVD specials
Aired: July 8, 2010 –December 30, 2010
This anime is from same creator as Ghost Hunt and also has a supernatural and mysterious plot with horror, drama, twist, and plenty of gore. The story takes place in a small town where 15 year old Natsuno Yuuki an anti-social and rather cold boy starts to investigate a series of mysterious deaths that begin to spread in the village at the same time as a strange family moves into a long-abandoned mansion.
Toshio Ozaki the director of the only hospital in the town believes he has a frightening epidemic on his hands as more and more people keep dying but as he continues to research the cause he finds that the deaths are caused by "shiki", vampire like creatures.
Shiki Trailer Summer 2010 [ENG SUB]
---
6. Mononoke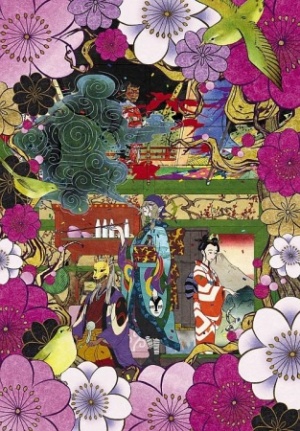 Episodes: 12
Aired: July 12, 2007 –September 27, 2007
Another visually stunning supernatural and mystery anime that also has a touch of horror mixed in that is a must watch for Ghost Hunt fans who love traditional Japanese monsters as well anime with great art. Plus, the main character himself is a mysterious man only referred to as the "Medicine Seller".
The Medicine Seller tries to discover the truth behind the appearance of Mononoke, evil spirits remain in the human world in order to slay them. He must use his expertise in supernatural and paranormal activity to uncover the only clue that comes from each Mononoke's bizarre behavior in order to rid the world of it.
Mononoke Trailer: "A Definate Must-See!!"
---
These 6 anime were selected to provide a good mix of amazing art and complex mysteries, along with a few light hearted plots that are all similar to Ghost Hunt. Each series does an excellent job of setting up their mysteries and neatly wraps them up at the end, so viewers won't be left out in the dark while learning more about Japanese folklore.
Anime lovers of good mysteries won't be disappointed by any of these anime and my personal 2 favorites, Mononoke and Requiem from the Darkness, are visual masterpieces that I strongly recommended for anime fans who also want to study color theory and enjoy a good eerie mystery.
by Fenix D'Joan