También puedes leer este artículo en:Español
Grisaia no Kajitsu, also known as Le Fruit de la Grisaia and The Fruit of Grisaia, is one of those anime that has a very unique style of interpreting the stories message with a strong sense of romance, drama and fan service.
The characters in the show are all very unique and always seems to be in a position of humiliation. This anime is also filled with lively interpretations of school life, harem, and a crazy psychological understanding.
This anime seems to be one of a kind, but hopefully, the list below will help you in your search for anime just like it. Based off of similar genres, themes and story; the selection below should be right up your alley.
Let's begin!
Similar Anime to Grisaia no Kajitsu / Similar Anime to The Fruits of Grisaia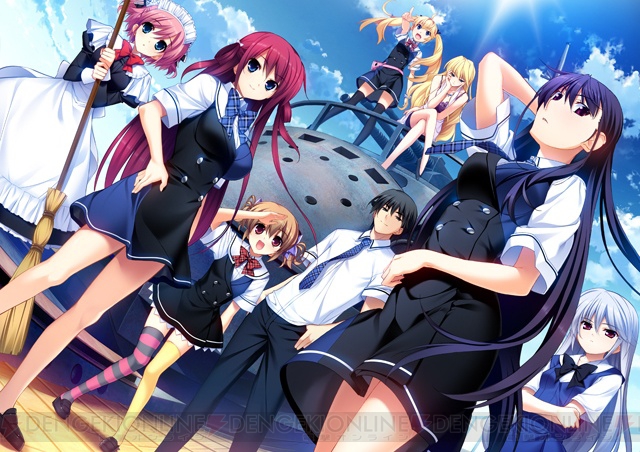 1. Gokukoku no Brynhildr (Brynhildr in the Darkness)

Episodes: 13
Aired: Apr 2014 - Jun 2014
Having a good amount of the same characteristics as Grisaia no Kajitsu, this anime follows Murakami who was infatuated a girl he adores. The girl insists on knowing all there is about aliens and longs to meet them, of course no one believes her, not even Murakami.
One day, he meets up with her and she takes him to see the aliens, only to witness an accident that occurs which leaves the girl dead and Murakami seriously injured in the hospital.
As the years go by, Murakami has not forgotten about the girl and continues her search for the aliens as he promised before the tragedy. All of of sudden, he comes across a girl who is transferred to his school and a spitting image of the girl with almost similar names.
The girls name was Kuroneko, while the new transfer students name is, Kurohaneko!
Gokukoku no Brynhildr Official Trailer
---
2. Koi to Senkyo to Chocolate (Love, Election and Chocolate)

Episodes: 12
Aired: Jul 2012 - Sep 2012
This anime has similarities as far as plot and character development. Taking place in Japan where extracurricular activities is a very important part of education.
But not all feel that way, some take to clubs that don't require them being an overachiever and provide a safe haven to slack off.
That's until the Student Council decides to crack down on slackers of clubs like the Food Research Club. Even if the idea is bizarre and counter intuitive. This causes one of the members of said group to run for Student Council in a way that it might work.
Only time will tell if this group of goof-offs can win their way to political victory.
---
3. Bakemonogatari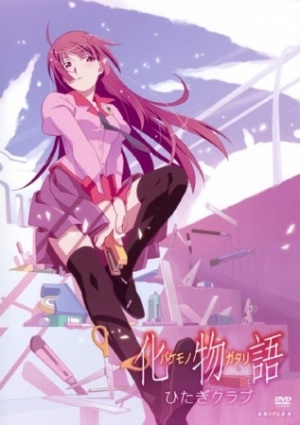 Episodes: 15
Aired: Jul 2009 - Jun 2010
This anime starts off as mysterious as Grisaia and has a build up of the story and plot.
The story of the Bakemonogatari centers around character Koyomi Araragi who is a third year student and survivor of a vampire attack. Soon after, he finds himself involved with all kinds of spiritual beings like ghosts, apparitions, gods, and mythological beasts.
Most heroes in this anime have items which symbolize their spectres, such as a stapler (claw of a crab), a backpack (shell of a snail), or a hat and jacket (head and skin of a snake). Taking place in and out of school, the characters share a common interest, by being a mysterious spiritual world filled with ghost and supernatural beings. All while keeping the school life feel.
Bakemonogatari Official Trailer
---
Any Animes Like Grisaia no Kajitsu / Any Animes Like The Fruits of Grisaia ?
4. Infinite Stratos

Episodes: 12
Aired: Jan 2011 - Apr 2011
This anime is filled with school life, fan service, and what the heck, harem in a psychological sense of being in a school full of girls!
Taking place in a world where weaponized exoskeleton systems, Infinite Stratos (IS), are the dominant tool for warfare and conflict.
These tools surpass and overpower any other weapon it comes across and can only be operated by women, thus making them dominant in the society over men.
But then, a 15 year old boy named Ichika Orimura touches one of the tools by accident, recognizing himself to be compatible to use an IS and undergoes specialized training to operate and pilot his very own IS.
While in training, the Japanese government watches him carefully, as he is surround by girls who pilot their own IS. This begins the life of Ichika, being the only male in a school full of girls.
Infinite Stratos Official Trailer
---
5. Little Busters!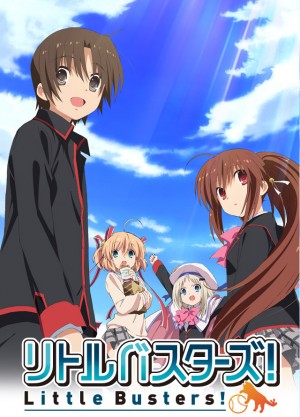 Episodes: 26
Aired: Oct 2012 - Apr 2013
This anime has a lot of similarities, and yet, its still different.
Riki was rescued from his grief over the death of his parents when a group kids recruit him in the Little Busters. This friendship lasts through high school as they envisioned themselves as heroes of justice, doing anything for each other without hesitation.
One of the members is on a secret mission to recruit new members as they form a baseball team, mostly female. Little did they know, Riki has been working another mission that makes their youthful dreams come to reality.
This leads him and the Busters to gather the courage to face the mysteries of the group.
Little Busters! Official Trailer
---
6. Mahouka Koukou no Rettousei (The irregular at magic high school)

Episodes: 26
Aired: Apr 2014 - Sep 2014
This anime has some great characteristics and similarities with Grisaia no Kajitsu.
Spring comes along, and it's a new school year for magic, a concept that has been recognized as a formal technology instead of the occult or folklore. Students at the Magic High School are divided into two groups; "The Bloom", those who are smart and the "Weed", the not so smart.
Things change when a brother and sister enroll in the school causing the calm state of the campus to surge in unimaginable ways.
Mahouka Koukou no Rettousei Official Trailer
---
This concludes anime that is similar to Grisaia no Kajitsu! Although, I'm sure there are other anime series out there that are probably similar, this selection was decided specifically to direct others to different anime series out in the world.
Such anime that is also like Grisaia no Kajitsu is Angel Beats!, Clannad, or even Elfen Lied. I hope the list above helps to continue your search of finding anime that is similar to Grisaia no Kajitsu thus, broadening your horizons in the world of anime!
Also, Grisaia no Meikyū/Le Labyrinthe de la Grisaia and Grisaia no Rakuen/Le Eden de la Grisaia have been announced for release in the February issue of Mag Garden's Comic Garden magazine.
The news of the announcement mentions the two anime are scheduled for release sometime in March of 2015. These are a prequels and a sequel to the Grisaia no Kajitsu series with the first episode of the sequel being a 60 minutes special. Sentai Filmworks has licensed the anime for North America while Crunchyroll streams the series as it airs in Japan.
Which anime are you going to check out next? Is there another anime you would like to add to the list?
Let us know in the comment below!