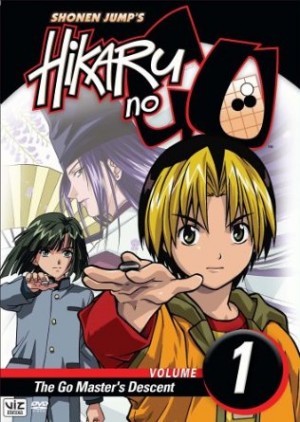 You're never too old to play a game, whether it be table top or sports related. Can you imagine a game that was the center of your everyday life? If you can't, don't worry because you won't have to look far to get an idea of what it's like. A perfect example of this is Hikaru no Go.
Hikaru no Go is a great story about finding yourself and finding a passion. With great character development and drama, this show has a way of getting your involved with the characters. It's also incredible how within the show characters like Sai and Akira, being very skilled players, show an assortment of moves and strategies that are actually difficult to play in the game, GO.
Does this sound like something that's right up your alley? Well don't stop here! We've got a list of six anime that will keep you wanting more.
Similar Anime to Hikaru no GO
1. Saki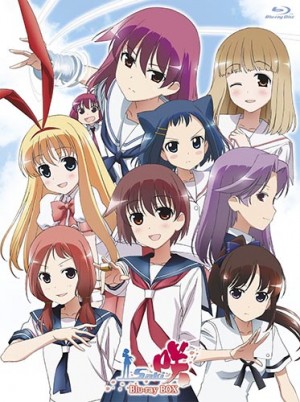 Episodes: 25
Aired: April 2009- September 2009
Starting out we've got a good old fashioned slice of life, Saki.
Saki Miyanaga is your typical high school student, and by typical I mean a prodigy when it comes to Mahjong. Well, when you can control the flow of the game to get your score to equal zero every time. It's safe to say she knows what she's doing. However, for "Saki", she actually hates the Mahjong due to childhood games with family. That all changes when she's taken to her school's mahjong club by a friend. Which begins to ignite Saki's old passion.
The similarities are near parallel for these two anime. We have main characters that don't care for a tabletop game that, turns out, they could be labeled the best when they play. Not to mention both shows start out by going to a gathering spot where others come together and their respective games. No matter which of these two you start with, the other will be a great follow up and complement nicely.
Saki anime Trailer
---
2. Shion no Ou (The Flowers of Hard Blood)

Episodes: 22
Aired: October 2007- March 2008
Now, you might be thinking, "I like the concept and all, but I need something heavier." Don't worry, we have just the thing for you as we go into the world of Shion no O.
After her parents were murdered, Shion Ishiwatari was adopted and taught the game, Shougi. Through her incredible talent for the game, she became a famous Shougi player. With this, she uses her skills to discover the killer who took her family, causing her to lose the ability to speak.
Both Hikaru no Go and Shion no Ou have a gifted characters that use their talents to change their lives. Hikaru and Shion end up using GO and Shougi to look for something of meaning. Hikaru searches for a future while Shougi looks for answers to her past. Through simple games, Hikaru no Go and Shion no O are bound to keep you excited for each round/match that will come your way. With questions needing answers, rivals being made, and twists around the corner, these two are sure to satisfy what you're looking for.
---
3. Chihayafuru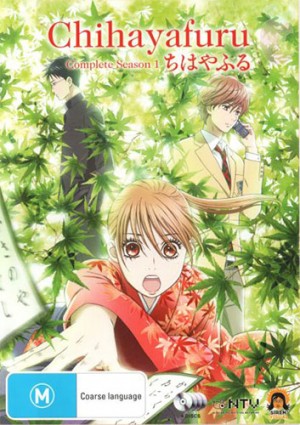 Episodes: 25
Aired: October 2011- March 2012
Next up on our list is a bit more relaxed than our last entry, but does not stray from the intense drama.
Chihayafuru tells the story of a tomboyish girl, Chihaya Ayase, who spent most of her time following the path laid out by her sister. That is, until she is introduced to the game of Karuta, known as both a mentally and physically taxing card game. Once in high school, she aims to set up a Karuta club with the hopes of winning the national championship.
The similarities between Chihaya Ayase and Hikaru Shindo are beyond close. They are both inspirational when they start out being passive about a particular game. Yet, through the game they master, both discover and develop themselves and have a drive that makes you want to cheer them on to the very end.
Chihayafuru Anime Trailer
---
Any Anime Like Hikaru no GO ?
4. Kuroko no Basket (Kuroko's Basketball)

Episodes: 75
Aired: April 2012- June 2015
Taking a break from the "tabletop" games, let's look at other types of games that can fit the profile you're looking for. Up next is Kuroko no Basket.
Light and shadow combo, Tetsuya Kuroko and Taiga Kagami make up the "power house" for the Seirin High School Basketball Team. Using their special talents, along with their team, they quickly rise through the ranks to go head-to-head with the top teams of their region, to best Kuroko's old team, The Generation of Miracles.
Tag teaming is a strong strategy used in both Hikaru no Go and Kuroko no Basket. You see the characters develop in a manner that complements each other while honing their own skills. Already retaining skills of their own, it causes both teams of Hikaru/Sai and Kuroko/Kagami to rise through the ranks of their respective games. This is a great anime to watch if you like drama, suspense, and surprisingly action.
"Kuroko's Basketball" Blu-ray & DVD release announcement PV
---
5. Touhai Densetsu Akagi: Yami ni Maiorita Tensai (Mahjong Legend Akagi: The Genius Who Descended Into the Darkness)

Episodes: 26
Aired: October 2005- March 2006
Let's get back into some thrills and suspense. If you're looking for a drama keeping you at the edge of your seat, then look no further. Because here's Touhai Densetsu Akagi: Yami ni Maiorita Tensai.
Shigeru Akagi, a boy trying to outrun the law, finds himself in a bit of trouble. Landing in a game parlor, Akagi is shifted into a game of Mahjong with some questionable people. After being placed in a situation of life or death he reveals that gambling is second nature to him. With no fear of death, what could he possibly have to lose, yet still have everything to gain?
This does bring up an edgier side to tabletop gaming. However, the level of dedication and determination presented in Hikaru no Go and Touhai Densetsu Akagi: Yami ni Maiorita Tensai is admirable and well deserved. Though Hikaru isn't running from the police, he is quite often found in situations where he is underestimated, much like Akagi. With this, they both prove themselves in-game as a force to be reckoned with.
Did anything change?
---
6. Yu-Gi-Oh! Duel Monsters (Yu-Gi-Oh!)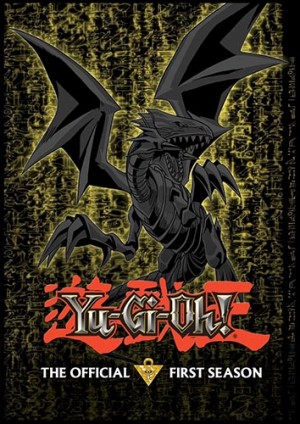 Episodes: 224
Aired: April 2000- September 2004
Last, but not least, on our list is one of the highest grossing anime of all time. Topping off our list today is none other than Yu-Gi-Oh!
This story goes from ancient Egypt, all the way to modern day. Yuugi Mutou receives a gift from his grandpa one day, and it's an ancient puzzle. After assembling the pieces, the puzzle turns out to be a pyramid with strange powers. The spirit of the puzzle, Yami Yuugi, comes out and shares body and mind with Yuugi Mutou. Together they play the game of Duel Monsters to become the King of Games, and to unlock the mystery beyond this new alter ego.
What were the similarities between these two anime again? An old object that has an ancient spirit dwelling within it that becomes one with the main characters? Perhaps that there is a game that encompasses their entire way of life? Maybe it's that neither main character is any good at their respective games until their alter ego kicks in. We might be stretching it on this one. However, this anime is definitely one that has great twists and exciting plot points throughout the whole series.
Yu-Gi-Oh! The Official First Season - Trailer
---
Conclusion
Well, we made it through our list for six anime like Hikaru no Go. Let's just say it wasn't easy to find this many gaming anime to line up. However, we did it so you now have new anime to go enjoy. Whether it's finding one like Hikaru no Go, or that you've seen one of the anime on the list and now want to check out Hikaru no Go. Either way, you've got some shows to catch up on.
Let us know your thoughts on our list. Did you agree with the above anime? Is there another anime you think that should be added to the list? Leave a comment below, and remember; who says you're too old to play games?
by Nojaxs
---