También puedes leer este artículo en:Español
For many young adults who are fans of the Boys Love genre nowadays, Junjou Romantica had perhaps been one of the classics who made them stumble into liking the BL genre in the first place. Previously, we at Honey's Anime had had an article with recommendations for anime similar to Junjou Romantica, with really interesting and great selections. Have you checked it out?
If you have, and happened to have watched all of them, and are currently wilting because you need more, well, don't fret! Here, we're making a list of more recommendations for anime like Junjou Romantica, which would at least sate your thirst a tiny little bit until the next boom of a BL anime series come. Buckle up and see how many you have watched, and get excited if you haven't because you're in for a fun ride!
Similar Anime to Junjou Romantica
1. Super Lovers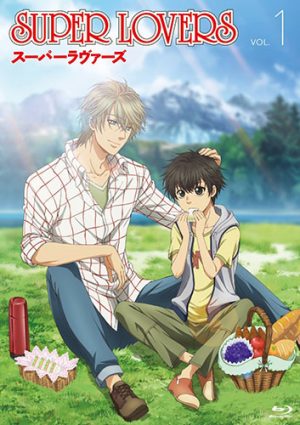 Episodes: 10
Aired: April 2016 – June 2016
One of the more current BL anime with huge promotions going on in Japan, Super Lovers is an anime adapted from a manga with the same title by Abe Miyuki. In summer five years ago, Kaidou Haru visited Canada to see his mother and for the first time met his adopted brother, Ren, who was extremely rash and anti-social, and grew close to him. However, because of an accident that killed his dad and his stepmother, Haru currently had no memory of that summer. When Ren comes to Japan to find Haru and claim that he is Haru's 'brother', Haru learns to adjust his life and grow closer once more to Ren, and just maybe, find love.
Like Junjou Romantica, Super Lovers has the classic Boys Love genre feel to it—the main couple lives together, which makes it a great watch for people who likes slice-of-life domesticity atmosphere with a touch of romantic comedy. Like Misaki and Usagi, Haru and Ren are also a couple with a notable age gap. Super Lovers also deals a little bit with themes of coming-of-age characters, especially as we follow how Ren learns to be make more friends. The same studio that worked on Junjou Romantica, Studio Deen, delivers Super Lovers in cute pastel colors that would remind you of Junjou Romantica, and the seiyuu line-up does not disappoint either—from Maeno Tomoaki, Minagawa Junko, Matsuoka Yoshitsugu to Terashima Takuma, Super Lovers would please your ears.
---
2. Gravitation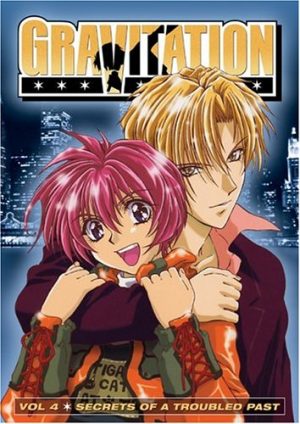 Episodes: 13
Aired: October 2000 – January 2001
Speaking of classic BL anime such as Junjou Romantica, one would definitely remember Murakami Maki's Gravitation series. Adapted into a 13 episode anime and aired in 2000 after getting a previous 2-episodes OVA, Gravitation follows the story of Shindou Shuichi, the aspiring singer of a band named Bad Luck, who falls in love with a popular romance novelist under the name Yuki Eiri despite almost getting off at the wrong foot with him. In doing his best to reach his dream to be a big star singer in Japan and thawing Yuki's cold heart into accepting him wholly as a partner, Shuichi embarks on a lot of hilarious shenanigans, heartfelt introspections, and discovers Yuki's dark past as well.
If you love series that focuses on how celebrity couples face society over their relationship, then Gravitation is a must-watch. Both main couples live together, have a notable age gap, and both couples involve a grumpy, rather cold character who works as a novelist. A lot of the arc in both series centers on insecurities over their relationship, and, just like Junjou Romantica, presents Misaki the many problems of Usagi's family that frustrates and sometimes baffles him, Gravitation gives Shuichi the many problems of Yuki's family (plus in-laws). As Gravitation is a classic that Studio Deen delivers before Junjou Romantica, the animation does look much older, but it doesn't take the enjoyment out of it! Plus, Gravitation has really good music and seiyuu; Kotani Kinya sang most of Bad Luck's songs and the ending song, and you could hear Inoue Kazuhiko, Seki Tomokazu, Orikasa Ai and even Yamaguchi Kappei bringing the characters to life. If you rarely ventured to older BL series before Junjou Romantica, Gravitation is a good choice to start!
---
3. Gakuen Heaven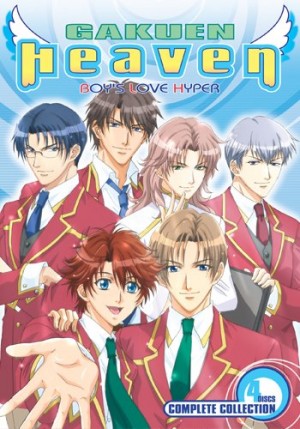 Episodes: 13
Aired: April 2006 – June 2006
Bell Liberty Academy, aptly abbreviated as BL Academy (we can hear you snorting), is an elite boys-only educational institution that only accepts extremely special and talented people. Which is why Itou Keita is floored when he gets the invitation to attend such prestigious academy when he is just a normal, no-talent student! Nonetheless, Keita slowly develops close friendships with the brilliant students of BL Academy—from the "King" in the student council, Niwa Tetsuya, and the "Queen" of the school Saionji Kaoru, the flamboyant captain of Tennis Club Naruse Yukihiko to the cyclist who placed third in the National Tournament Taki Shunsuke—Keita adjusts and learns the dynamics of life in BL Academy. He is also, however, very much drawn to his first friend in the academy: the kind-hearted but mysterious Endou Kazuki, who seems to know more about Keita than he lets on.
Gakuen Heaven is a romantic comedy adapted from a PC game with a harem theme first released in 2004. The best thing about Gakuen Heaven is that it combines school and dormitory shenanigans, and, like Junjou Romantica, it is filled with pretty boys. Also, Kazuki and Keita might seem like your usual high school couple, but the plot twist later reveals that just like Usagi and Misaki, they also have a notable age gap between them. While Gakuen Heaven is quite a light-hearted and fun series in general, it does have a more serious theme towards the end. Several seiyuu who worked on Junjou Romantica also appeared in this series as well, such as Misaki's seiyuu, Sakurai Takahiro, and several others such as Morikawa Toshiyuki and Okiayu Ryutarou.
---
Any Anime Like Junjou Romantica ?
4. Uragiri wa Boku no Namae wo Shitteiru (Betrayal Knows My Name)

Episodes: 24
Aired: April 2010 – September 2010
Adapted from a rather popular manga with the same title written by Hotaru Odagiri, the series, commonly abbreviated as UraBoku, follows the story of Sakurai Yuki, a teenager who was abandoned at birth and is raised in an orphanage. Yuki possesses a mysterious power that enables him to see others' pasts and emotions when he touches them. Aspiring to grow as an independent man such as his childhood friend Wakamiya Kanata whom he admire, Yuki's life turns complicated when he bumps into Zess, who claims that he'd protect Yuki, and Yuki's adventure in the centuries old, never-ending war between Zweilts and Duras.
If you love Junjou Romantica for its cast of gorgeous bishounen, then you will love UraBoku as well. Despite its rather supernatural, fantasy themes, Yuki is actually a main character whose personality is similar to Misaki—while they both don't seem strong, they are actually hard workers, caring towards others, makes friends very easily, aren't easy to give up, and stubborn when it comes to the things they treasure. Zess, on the other hand, is rather similar to Usagi in the sense of how they distance themselves from others, and how they have and outwardly cold demeanor that melts whenever they see their significant others. The cast for this anime is also amazing, you get to hear Hoshi Souichirou, Ishida Akira, Sakurai Takahiro, Miyano Mamoru, Fukuyama Jun, and even Kamiya Hiroshi and Ono Daisuke. If you like a shounen-ai series with a very shoujo-fantasy feel to it, then UraBoku would suit your taste!
---
5. Princess Princess

Episodes: 12
Aired: April 2006 – June 2006
Another one from the same studio that brought you Junjou Romantica: Princess Princess is an anime adapted from a manga by Tsuda Mikiyo—another pen name of Zaou Taishi, one of the most widely known doujinka and BL mangaka, who also illustrated the widely popular BL series Love Stage!!. Set in a boys-only school, Princess Princess focuses on the story of Kouno Tooru, the clueless, beautiful transfer student who is suddenly scouted by the merciless student council president to be one of the school's Princesses. In order to boost the morale of a boys-only school students, the school implemented the Princess System, in which very pretty boys are scouted, dressed up in various lolita dresses as the school's Princess, and work to support and encourage the students in their daily lives. Along with his fellow Princesses, Shihoudani Yuujirou and Yutaka Mikoto, Tooru's glittering life as a Princess admired by the all male students begins.
From the summary above, you could probably guess that this series is more shoujo comedy than romance. Like Junjou Romantica, Princess Princess is full of bishounen characters, extremely interesting supporting characters, and hilarious shenanigans—from crossdressing problems to manipulative student council members, from the pain of wearing high-heels to learning how to use their power as the School Princesses—every episode would give you a good laugh. However, it also does give you heartfelt episodes filled with bromance, especially with Tooru and Yuujirou, and while the series isn't officially a shounen-ai genre, it doesn't shy from giving you a lot of shounen-ai innuendos and fanservice. You can also look forward to the superb cast for this series: Fukuyama Jun, Kakihara Tetsuya, and Paku Romi take care of the three Princesses roles, but the supporting characters' seiyuu are top names too, including Hoshi Souichirou, Kamiya Hiroshi, Toriumi Kousuke, Nojima Kenji and Takeuchi Junko!
---
6. Sekaiichi Hatsukoi Movie: Yokozawa Takafumi no Baai (The World's Best First Love: The Case of Yokozawa Takafumi)

Episodes: Movie
Aired: March 2014
It's impossible not to put another one of Nakamura Shungiku's popular series in a recommendation for similar anime to Junjou Romantica. While the previous article recommended Sekaiichi Hatsukoi series to you, are you aware yet that this series has a movie? Yokozawa Takafumi no Baai is originally published as a novel illustrated by Nakamura Shungiku, which focuses on Yokozawa Takafumi and the romantic relationship he's building with a single father Kirishima Zen, whose daughter Hiyori adores Yokozawa so much. Set in the same timeline as Junjou Romantica, this movie expands the universe of Sekaiichi Hatsukoi, and offers you the adorable domesticity of a 'found' family of three: Yokozawa, Kirishima, and Hiyori.
As Yokozawa Takafumi no Baai is originally a light novel and hasn't been licensed to English yet, this movie is really a lifesaver for us Nakamura Shungiku fans who have little to no Japanese language ability. There's a nostalgic feeling to watching the movie—of course, not only because we get to see Sekaiichi Hatsukoi characters, but also because Kirishima Zen himself had appeared in Junjou Romantica. The movie has a good balance between romance and humor, as well as characters' internal conflicts and relationship insecurities that really reminds you of Junjou Romantica's storytelling. Studio Deen, again, is the one who delivered this movie to us, and of course the series' production team isn't holding back in bringing big name seiyuu to complete the pleasure of this movie: we have Horiuchi Kenyuu coming back as Yokozawa, this time paired with Furuya Tohru as Kirishima, and the movie also brought back the cast of Sekaiichi Hatsukoi, including Konishi Katsuyuki, Maeno Tomoaki, Okamoto Nobuhiko, Midorikawa Hikaru, Nakamura Yuuichi and Kondou Takashi.
---
Conclusion
Classic romance comedy BL series are always a joy to watch—of course, there are still more titles that would suit your tastes if you like Junjou Romantica. If you're a Nakamura Shungiku fan, in the meantime, you'd still have Sekaiichi Hatsukoi series to watch out for, as the manga is still ongoing. Who knows, maybe Nakamura-sensei would grace us with more Junjou Romantica cameos in the new series!
Have some more recommendations to add? Let us know in the comments, and don't forget to check out the previous 6 Anime Like Junjou Romantica recommendation article if you haven't!
---
---
---
Junjou Romantica is a sweet yet dramatic take on Boy's Love that starts off with Takahashi Misaki trying to pass his college exams. So he hires a tutor and gets way more than he bargains for as the tutor turns out to be none other than the famous yaoi mangaka Usami Akihiko, who comes with plenty of his own problems, usual taste in decoration, and an overwhelming love for Misaki.
This yaoi is packed full of memorable scenes and plenty of bishounen mixed into an endearing love story! As it balances the growing pains of transitioning into college, discovering a forbidden love, and learning how to deal with all complications in-between! This is a great series to watch for beginner yaoi fans as well as hardcore BL lovers!
Similar Anime to Junjou Romantica
1. Love Stage!!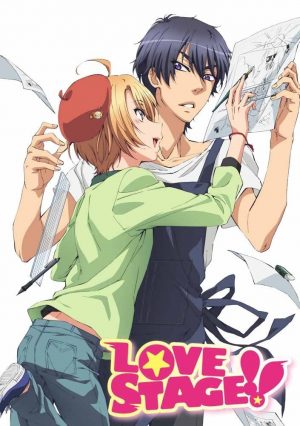 Episodes: 10
Aired: July 2014 –September 2014
Here's a great love story revolving around the entertainment world as young Izumi Sena comes from a promising line of entertainers. However, after a traumatizing accident during a TV commercial 10 years ago, he shut himself away from the spotlight and he hopelessly dreams of being a mangaka. Until he's called back to make an 10 year anniversary take of the "Happy Wedding CM" where he posed as a girl. Much to the surprise of the young boy actor Ryōma Ichijō, who has been in love with Izumi ever since that day.
Both Junjou Romantica and Love Stage!! have very cute and heart-warming scenes, along with other love stories going on in the background. Not to mention, more hot anime guys with unforgettable personalities that help build and develop the plot.
---
2. DRAMAtical Murder

Episodes: 12
Aired: July 2014 –September 2014
Aoba Seragaki is the pretty-boy type who just wants a peaceful easy-going life. But in the BL world, good looks come with great responsibility and despite his efforts, he's forced into participating in a cyber game, Rhyme (Raimu), that everyone around him is hooked on to the point that their lives revolve around it.
Ryme has its own virtual world that's entered through the use of Allmates (Ōru Meito), mobile devices that usually appear as if they are the owner's pets.
This anime has more of Shounen-Ai feel to it than Junjou Romantica, however it doesn't miss a mark for Yaoi packed fan service. The plot starts off a bit slow but the vary of hot men definitely make it easy to watch as this anime literally has a character to fit every bishi stereotype, but introduces them in an original style.
---
3. Sekaiichi Hatsukoi (The World's Greatest First Love)

Episodes: 12
Aired: April 2011 – June 2011
Ritsu Onodera, gets fed up with the drama he faces at his father's publishing company and joins at Marukawa Publishing. However, things don't go quite as he plans and he ends up in the racy Shōjo Manga department, Emerald. Plus he didn't get off to a good start with his new boss, Masamune Takano, who comes across as tsundere at times as he enjoys giving Onodera a hard time.
Takano turns out to be an older schoolmate from high school that Onodera confessed his love to. As fate would have it, Takano still has feelings for Onodera, and plans to rekindle their love.
This anime offers a similar setting relating to mangaka as Junjou Romantica and Love Stage. Plus it also features other couples in cute side romances that move the story along keeping the focus on the value of a pure relationship.
---
Any Animes Like Pure Romance / Any Animes Like Junjou Romantica ?
4. Suki na Mono wa Suki Dakara Shōganai!! (Sukisho)

Episodes: 13
Aired: January 2005 –March 2005
After being hospitalized for a long time due to falling off his school building, Hashiba Sora, finally returns to his boarding school. To his surprise, Fujimori Sunao, his childhood friend, transfers to the school. The leader of the boarding house, Honjo Matsuri, another childhood friend, places Sora and Sunao in the same room. However, because Sora doesn't remember Suano, the love packed drama takes off in a moment of misguided anger.
This anime offers a bit of a tear jerker feel to it, but keeps it sweet with an over the top cute art style and still manages to pulls in more complex romances. Thus Sukisho offers a nice twist that compliments many of the themes in Junjou Romantica with a much darker sensation.
---
5. Yami No Matsuei (Descendants of Darkness)

Episodes: 13
Aired: October 2000-December 2000
Love can even happen in the afterlife for 26 year old Tsuzuki Asato, a rather easy going and chill shinigami who can't seem to work well with others, yet he now finds himself partnered with a rebellious 16 year old Kurosaki Hisoka. Naturally at his age, Hisoka has some major trust issues on top of his sassy attitude. But given the nature of Hisoka's mysterious death and that they have been tasked to investigate a seriously deranged serial killer, Muraki Kazutaka, it's a given that Hisoka would turn out the way he did.
This anime is a great fantasy BL that has a strong plot along with epic fight scenes plenty of action and suspense. Junjou Romantica also shows some teenage struggles of youth along with the stress that builds up in adults who are still children at heart. Not to mention, the breath taking artistic design of Descendants of Darkness alone makes this anime a must watch.
---
6. Hybrid Child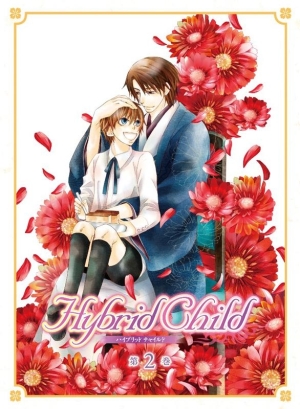 Episodes: 4
Aired: October 2014 –January 2015
After being abandoned in the dumpster, Hazauki was found by Kotarou, who took him in under his care. Hazauki turned out to be a type of doll called a "Hybrid Child", that is dependent upon the love and attention it's owner gives in order to properly grow and develop.
Even though it's only 4 episodes it's a very touching anime that doesn't waste anytime on fillers as it starts off dark with a strong well developed plot, as it was originally made to only be a short manga. The overall concept, art direction, and sensationalism found in this anime make it a good fit for fans of Junjou Romantica.
---
So here's a great list of Yaoi, Shounen-Ai , and Boys Love anime to check out that are similar to Junjou Romantica. Each of these anime have their on unique plot twists and spins that got them on to this list, so that it not only goes well with the themes of Junjou Romantica, but also offers a nice mix of fantasy, Sci-Fi, slice of life, comedy, tragedy, and of course, sinfully beautiful men. Not to mention, all of these do a really good job of taking a stab at adolescent growing pains, self-discovery and romantic fan service.
by Fenix D'Joan
---