"We can do anything if we put our minds to it."
As corny and cheesy the quote above sounds, it's the truth. It's even more applicable when the minds combined are of freaks, geeks, losers, and loons. Deep in the heart of Kabukicho, under the bright lights and bustle, we encounter six detectives. Their inquisitive nature, wits, and methodology for investigating are sought after when someone needs questions answered. They're the best at what they do and no mystery is unsolved when these detectives are at work. Kabukichou Sherlock is a popular series this season with a modern twist on a great classic. Wherever they roam, chaos follows.
As you make your way to the Bar Pipecat, we want to share with you 6 similar anime like Kabukichou Sherlock. Villains lurk in the shadows and a trail of clues is left for the private eye to examine. Discoveries unravel and reveal liars and truths. Whatever type of case is ready to be solved, know that the lovely hostesses of Pipecat will hold the files safe.
Similar Anime to Kabukichou Sherlock / Similar Anime to Case File nº221: Kabukicho
1. Hakata Tonkotsu Ramens

Episodes: 12
Aired: January 2018 – March 2018
Fukuoka is one of Japan's most dynamic cities. It has a diverse culture, tons of attractions and is increasing in popularity. Fukuoka's prime location produces trade, tourism, and industry due to its air, land, and seaports. With all this success, no one looks at Fukuoka's seedy underbelly. Here, we are exposed to corruption, crime, and all things deceitful. As unlawful activities continue to rise, some see a favorable opportunity.
We are introduced to detective Zenji Banba and Xianming Lin, a hitman. These two take us on a tour of Fukuoka where we encounter hitman organizations, hired guns, and a mysterious killer who targets murderers.
Hakata Tonkotsu Ramens and Kabukichou Sherlock share a lot of similarities. Set in modern Japanese cities, the lead characters uncover the shady underground of their respective neighborhoods. There are mysteries to be solved and the individuals involved are unique and eccentric. They also don't stick to the same "serious detective" theme by providing viewers comic relief and excitement. Moreover, both series tend to stick to cases that typically occur in metropolitan areas.
Hakata Tonkotsu Ramens Trailer
---
2. Psycho-Pass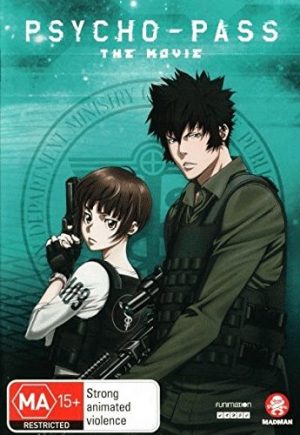 Episodes: 22
Aired: October 2012 – March 2013
Psycho-Pass introduces us to rookie Akane Tsunemori who is on a quest to solve the mystery of terrorists invading Japan. Led by veteran Enforcer Shinya Kougami, we follow Akane on her first assignment. Here, she notices first hand how the Sibyl System has become extremely successful. The Ministry's Public Safety Bureau established Sibyl to determine a criminal's state of mind and the probability of said criminal acting upon a crime. By exporting and implementing technology throughout various locations, peace within the states is manageable. This peace, however, is disturbed, as the praised system is flawed because of its clandestinely harming society. Akane comes to learn that what she learned in training may not always work in every situation.
Aside from the mystery and dark vibes, Psycho-Pass and Kabukichou Sherlock share intriguing and thought-provoking stories. The characters in both anime show strong distinct personalities. Collectively, Psycho-Pass and Kabukichou Sherlock encourage critical thinking. The results demonstrate really interesting and sometimes unexpected outcomes.
Psycho-Pass Trailer
---
3. Occultic;Nine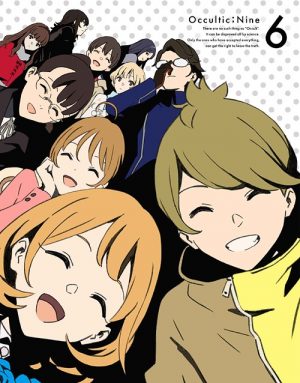 Episodes: 12
Aired: October 2016 – December 2016
What is it about murder mysteries that catches our attention? A seemingly ragtag group of teenagers is brought together when strange and supernatural situations begin to consume their lives. Miyuu Aikawa, a divination practitioner; doujin artist Ririka Nishizono, a girl who can foresee probable outcomes; the practical Sarai Hashigami; Aria Kurenaino, black magic expert; novice detective Shun Moritsuka; and reporter Touko Sumikaze join bloggers Yuuta Gamon and Ryouka Narusawa, unraveling the mysteries surrounding their lives.
The characters in Occultic;Nine and Kabukichou Sherlock use their unique talents and interests to draw and map the clues to solve various conundrums. Occultic;Nine finds pieces to the puzzle to get their lives back to normal, Kabukichou Sherlock surrounds itself in the unsolved as a way of life. Nevertheless, they both provide a riveting take on solving a series of crimes.
Occultic;Nine Trailer
---
Any Anime Like Case File nº221: Kabukicho / Any Anime Like Kabukichou Sherlock?
4. B: The Beginning

Episodes: 12
Aired: March 2, 2018
"Killer B" has made a name for himself by taking the law into his own hands. No longer can he wait for the legal system to make things right, Killer B is on the loose, armed with a weapon and supernatural abilities. With little success, the Royal Investigation Service enlists the aid of detective Keith Flick, a reputable force in the field, but he is momentarily reassigned to another department.
Day by day, citizens of Cremona witness the rise in crimes that result in punishments occurring too frequently. It is apparent there is a flaw in the system. Keith is joined by his partner Lily Hoshina and with unexpected aid from Killer B, they tackle domestic criminal activities, government corruption, and exploitation.
B: The Beginning and Kabukichou Sherlock are vastly different when it comes to animation, tone, and story. However, both series are tied into mysteries. As the characters investigate the matters at hand, we notice in many instances that the signs are not always obvious. Deductive logic is convoluted and outcomes are often unpredictable.
B: The Beginning Trailer
---
5. Hyouka

Episodes: 22
Aired: April 2012 – September 2012
Hyouka follows the story of Oreki Houtarou, whose ideology is to not exert himself, conserve his energy, and do things in moderation. At the request of his sister, Oreki joins the Classics Club and meets a girl named Chitanda. A curious and peculiar girl, Chitanda has a significant pull in influencing Oreki in helping her solve many mysteries, particularly one that surrounds the very room that they conduct meetings in. With the aid of other Classics members, Hyouka gives us a glimpse of modern, realistic everyday exploring, ideal for any novice who is interested in discovering local mysteries.
Kabukichou Sherlock shares a similar plot as Hyouka in that the individuals investigate their surroundings using their knowledge of the area but unearth aspects of their environment they had no idea existed. As the Classics members meet in the classroom and the six detectives obtain their cases at the bar, we notice the level and nature of mysteries are focused in reasonable settings.
Hyouka Trailer
---
6. Rampo Kitan: Game of Laplace

Episodes: 11
Aired: July 2015 – September 2015
Ranpo Kitan: Game of Laplace is a surreal mystery and horror anime that contains brutal and bizarre crimes. Middle school student Yoshio Kobayashi wakes up in class to a startling scene: his teacher has been violently mutilated. What's even more peculiar is that Yoshio happens to be holding the weapon used to commit the crime. Normally this scenario would set someone into a panic, however, Yoshio is pretty calm about the whole ordeal. He actually can't help but feel super excited. Yoshio then teams up with his friend Souji Hashiba and high school detective Kogorou Akechi to solve this crime and prove he's innocent.
Ranpo Kitan: Game of Laplace differs from Kabukichou Sherlock because of its dark, twisted and serious ambiance. Both anime are loosely based on detective stories written by prominent authors of fiction. Additionally, Rampo Kitan and Kabukichou Sherlock have moments where the answers aren't so apparent. Whether it be a message, image, or feature, there are elements hidden and uneasily caught the first time around.
Ranpo Kitan: Game of Laplace Trailer
---
Final Thoughts
All in all, Kabukichou Sherlock is a hip and exciting mystery anime that takes the classic character Sherlock Holmes and reinvents him and his crew into a modern investigative bunch. This series is engaging as it truly brings out the private eye in all of us. Furthermore, we would also like to mention two other anime: Detective Conan and Special Crime Investigation Unit - Special 7 as additional recommendations.
So, if you haven't, give these series a chance. Let us know if you agree with our choices by shooting us a comment or two. See ya!
---