También puedes leer este artículo en:Español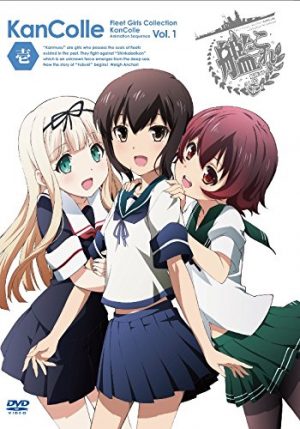 Kantai Collection: Kancolle is a fairly new anime series that started airing about a month ago, and is an adaptation of the original video game. The anime is largely directed to those who played the game, and will have others who are unfamiliar with it, somewhat lost.
But if you have played the game or just love the craziness anime has to offer; in this case, an anime filled with moe, battleships, action, and science-fiction, then look no further.
It's still unclear as to what may happen to the characters in the series at such an early stage, but the game should give some insight on the matter.
The anime is scheduled for 12 episodes of excitement, with five episodes already aired.
If you like this anime and would like to watch "6 Anime like Kantai Collection: Kancolle", then check out the selection below to continue your addiction for anime. Enjoy!
Similar Anime to Kantai Collection: Kancolle
1. Star Blazers 2199 (JPN: Space Battleship Yamato 2199)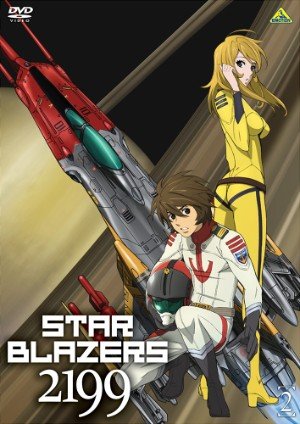 Episodes: 26
Aired: Apr. 7th, 2012 - Sept. 29th, 2013
This anime has some good similarities with Kantai Collection.
The year is 2199 A.D. and the human race is scheduled to be extinct in about one year. Suffering from meteor attacks by a mysterious alien race, Earth has been made into an uninhabitable planet. Fighting a battle in order to save humanity has proven difficult with untested technology of powerful weapons as a defense. Not to mention, the threats that exist in battle and within the fleet itself.
This anime is a remake of the original 1973 space opera anime.
Star Blazers 2199 Official Trailer

2. Arpeggio of Blue Steel: Ars Nova (JPN : Aoki Hagane no Arpeggio)

Episodes: 12
Aired: Oct. 8th, 2013 - Dec. 24th, 2013
Having some similar settings, this anime takes place in 2039, where global warming has caused ocean levels to increasingly rise, covering most of the land mass in the world.
This is when the Fleet of Mist, mysterious alien warships, suddenly appear at every corner of the ocean attacking human ships. Humanity is already struggling enough to survive, trying to gather their strength, and being almost destroyed by the Fleet of Mist's overpowering forces in battle.
All the trade routes are blocked by the Fleet of Mist, the economy begins to crumble, and humanity is almost out of all options. Seven years later, one of the Fleet of Mist submarines appears before mankind and with a humanoid in charge, offering his assistance to help humanity.
Arpeggio of Blue Steel Official Trailer

---
3. Girls & Panzer

Episodes: 12
Aired: Oct. 9th, 2012 - Mar. 25th, 2013
With military similarities, Girls und Panzer follows a group of girls who practice the art of gun-fu called, Sensha-do.
This practice is the martial art of operating armored vehicles (tanks) which they take very seriously in order to win the national Shensa-do championships. Sometimes leading to extreme actions to be claimed champion, only the best students from the panzer class can sign up.
This then begins the story of a group of teammates who normally take it easy, are forced to become more focused than usual, causing them to reach their goals with absolute confidence.
Girls & Panzer Official Trailer

---
Any Animes Like Kantai Collection: Kancolle ?
4. Strike Witches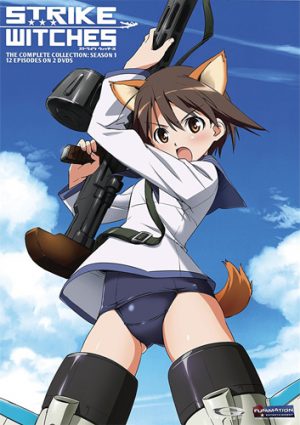 Episodes: 12
Aired: Jul. 4th, 2008 - Sept. 19th, 2008
This is another anime series with great similarities of military weapons, battling aliens, and girls! Taking place in 1944 where the world is living in fear from unidentified flying objects known as Neuroi.
With ground forces weak and unable to take on this mysterious enemy, mankind takes to the sky with an aerial attack force.
A group of girls known as the Strike Witches, may not look like their tough, but have all the right stuff. Blasting aliens from the sky in the bat of an eyelash, with a little magic and a whole lot of leg, the Strikes Witches are winning the war and bringing hope to humanity.
Strike Witches Official Trailer

---
5. Infinite Stratos (IS)

Episodes: 13
Aired: Jan. 7th, 2011 - Apr. 1st, 2011
This anime series takes a slightly different route, with similarities of military, sci-fi, action, and yes, girls!
Taking place in a world where weaponized exoskeleton systems, Infinite Stratos (IS), are the dominant tool for warfare and conflict. These tools surpass and overpower any other weapon it comes across and can only be operated by women, thus making them dominant in the society over men. But then, a 15 year old boy named Ichika Orimura touches one of the tools by accident, recognizing himself to be compatible to use an IS and undergoes specialized training to operate and pilot his very own IS.
While in training, the Japanese government watches him carefully, as he is surround by girls who pilot their own IS. This begins the life of Ichika, being the only male in a school full of girls!
Infinite Stratos Official Trailer

---
6. Blue Submarine No. 6 (JPN: Ao no 6 gou)

Episodes: 4
Aired: Oct. 25th, 1998 - Mar. 25th, 2000
Another great anime series like Kantai Collection: Kancolle, but much more intense, is Blue Submarine No. 6.
The anime follows a scientist who was once famous by creating a new breed of living beings, creatures that live in the oceans and have a thirst to destroy humans. The scientist then believes it is time that mankind be relieved of their rule over everyone on Earth, which is why he created the beings.
As war breaks out, it's up to a single navel fleet to fight the creature and bring an end to the creatures and the scientists madness.
---
That's it for the segment of 6 Anime like Kantai Collection: Kancolle.
If you like Kantai Collection, check out the selections above and get ready for greatness as you continue your search for awesome anime. The next episode airs on Feb. 11th, 2015 titled, "Don't Compare Me to the Girls in Carrier Group Five"! Don't miss out!
Which anime are you going to check out next? Is there an anime you would like to suggest that's like Kantai Collection: Kancolle?
Let us know in the comments below!
---