También puedes leer este artículo en:Español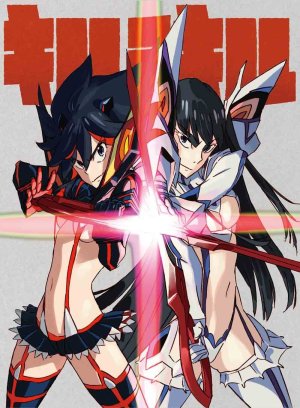 Over the top action and comedy with fanservice being the number one priority of Kill la Kill, there can't be much else out there like it, can there?
Well surprisingly (or rather not surprisingly), there's plenty out there to fill the void in your soul left after this incredible show ended and I plan to tell you my top six!
Similar Anime to Kill la Kill
1. Tengen Toppa Gurren Lagann

Episodes: 27
Aired: Apr, 2007 to Sep, 2007
Mankind now lives underground and remembers nothing of the sky, or the world on the surface – all they know to do is to dig.
One day Simon discovers something new on his daily dig, the robot named Lagann! He begins a new journey in life where he escapes the confinement of the underground and together with some new friends, escapes to the pleasures of the surface!
Another one of those over the top anime with a decent amount of fanservice, this is a show you have to see at least once. It was made to be a blast to watch regardless of which aspect has you looking (unless you just hate to laugh).
2. Needless

Episodes: 24
Aired: Jul, 2009 to Dec, 2009
The year is 2130 and the world remains scarred from the third world war. Because of the war and the scars it made, Japan has been left with marks, or Blackspots that were quarantined off – along with those still inside, and left those very survivors are left with different powers/abilities that they use to survive in this new post-apocalyptic Earth.
Over the top fights and characters are present from the very first episode of this hilarious show.
In all honesty, this one is so close in absurdity to Kill la Kill that you would be remiss not watching it. With the level of comedy present and the complete accumulation of characters, Needless is one you'll not regret committing to.
---
3. Dead Leaves

Episodes: 1
Aired: Jan, 2004
Pandy and Retro don't know who they are or where they came from; the only thing they know for sure is that they were both stranded and naked on Earth.
Due to a massive crime spree the duo get captured and sent to the lunar penitentiary known as Dead Leaves. What they then discover is a shocking and terrible secret; Dead Leaves is more than just a prison.
This is one of those crazy shows to watch when you are looking for something exciting and just completely crazy!
Pandy and Retro are the perfect lead duo for this series, pulling off some of the most insane stunts and really just making the show itself a great addition to any queue.
---
Any Anime like Kill la Kill ?
4. Hells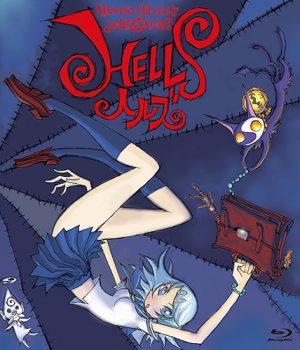 Episodes: 1
Aired: Oct, 2008
Amagane Rinne was heading to school one day after realizing she was going to be late and ends up dying. When she wakes up she finds herself in a new and mysterious school, a school in Hell. What she doesn't know is how she's ever going to make it home, or what type of relationship she can truly have with a demon!
If you're looking for a Kill la Kill art style in another anime, this is your best bet. The art styles, fanservice and even character designs are eerily similar.
The story is inviting and manages to keep your attention the whole way through!
---
5. Witchblade

Episodes: 24
Aired: Apr, 2006 to Sep, 2006
Masane Amaha and her daughter Rihoko are on the run from the government's child welfare agency looking to take Rihoko away.
After she gets caught and sent away to holding, she gets attacked by an advanced weapon that disguised itself as a human! During the struggle a strange light begins glowing from her wrist, the light of the Witchblade.
With many a cosplayer throwing tribute to this mesmerizing series it's no wonder it is really a fantastic anime.
If you're in search of another fan service heavy anime that involves different clothing (sort of) giving the wearer powers, Witchblade should be at the top of your list.
---
6. Abashiri Ikka

Episodes: 4
Aired: May, 1991 to Nov, 1991
The Abashiri name is known far and wide as one of the most notorious gangs to have ever existed – even from the beginning of gangs.
Papa Abashiri decides to send his daughter Kukunosuke to a private boarding school to learn how to be a normal lady and not just another member of the gang. When Kukunosuke gets to her new school she soon realizes the teachers and students are at war!
You don't want to miss out on this fantastic anime from the early 90's. It has the same "fighting school" theme that Kill la Kill has as well as the female lead protagonist being a fighter herself and getting herself out of some pretty sticky situations!
I highly suggest this classic if you enjoyed Kill la Kill.
---
That wraps us up here for anime that resemble (or really would just be great to watch) if you enjoyed Kill la Kill!If you have any further recommendations let us know in the comments section below!
I hope you enjoy these fun anime as much as you did Kill la Kill, I know I did.
by Nathaniel Loomis
---